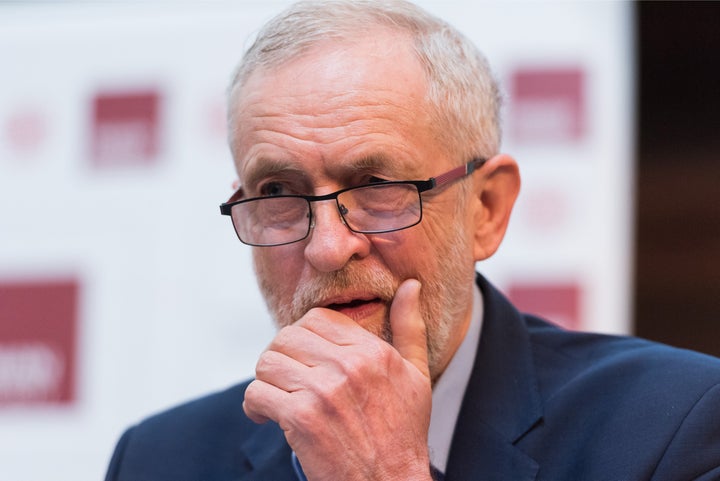 Labour is hoping to fend off the Tories and UKIP in its northern heartlands by holding two key by-elections on the same day next month, party sources have confirmed.
The contests for Copeland and Stoke-on-Trent Central are set to be held on Thursday, February 23, in the hope of preventing rival parties from building enough momentum to take the seats.
But the threat of an upset - and of UKIP leader Paul Nuttall possibly contesting Stoke - has prompted a change of heart. "We need short, sharp campaigns, with the Tory NHS crisis the focus," one source told HuffPost UK.
Labour is now expected to move the Parliamentary writs for both by-elections next week or the week after.
Copeland MP Jamie Reed is stepping down to take up a nuclear industry job in Sellafield, while Stoke-on-Trent Central MP Tristram Hunt is quitting to become the new Director of the Victoria and Albert Museum.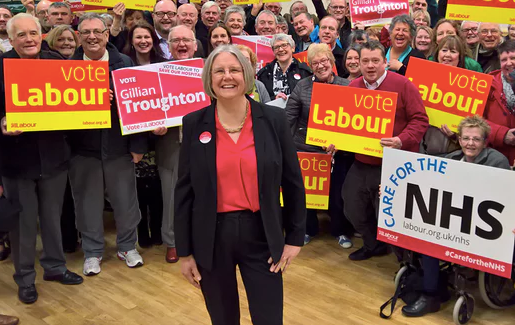 Both men were critics of Jeremy Corbyn's leadership and the party faces a strong challenge in their marginal constituencies.
Labour was just 2,500 votes ahead of the Tories in Copeland in the 2015 general election.
In Stoke-on-Trent Central, Hunt had a majority of 5,000, with UKIP and the Conservatives neck and neck behind.
Corbyn supporters suffered a blow in the selection contest for the Cumbrian seat on Thursday night when their favoured candidate Rachel Holliday was beaten by a more 'centrist' local councillor, Gill Troughton.
The selection shortlist had sparked controversy after the party's National Executive Committee panel had excluded former Sellafield official Tim Knowles and former MP Thomas Docherty, both of whom were backed by the GMB union.
Grassroots campaign Momentum had put resources into Holliday's campaign, and she was supported by the left-wing Bakers' Union and the TSSA rail union, as well as individual GMB and Unite Sellafield members.
But Troughton, a devout Christian and former junior doctor, clinched the selection by 89 votes to Holliday's 76.
Some Corbyn allies have pointed out that party rules prevented several new members from voting in the selection. Anyone who had joined in the six months prior to Reed's December resignation announcement was not allowed to take part.
After she was selected, Troughton made plain that building a new nuclear power plant at Moorside was her priority, along with the 20,000 jobs it is planned to provide.
Local Tories have already seized on the Labour leader's anti-nuclear views, putting out leaflets claiming he wants to shut down existing power plants.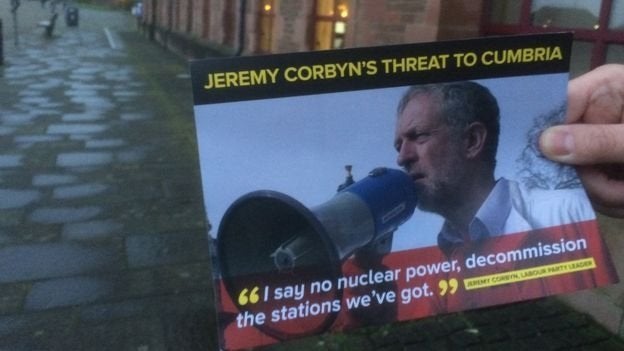 But Troughton said recently: "Jeremy Corbyn is not the entire Labour party and Labour policy is for the green, low-carbon energy policy of which nuclear power is a key part."
She is set to make the NHS her key campaign issue, with local West Cumberland Hospital threatened with a downgrade of its maternity and A&E units.
A keen 'Remain' campaigner in the EU referendum last year, her views on Brexit could also become a Tory theme as the seat voted by 62% to leave the European Union.
One Labour MP told HuffPost that Troughton's junior doctor experience would fit neatly into the NHS theme, but the Tories were clearly running an "anti-Corbyn campaign". "Let's see if it works."
Corbyn, who is set to visit Copeland on Saturday, said in a statement: "Gillian is a local councillor with a strong track record of getting things done for her community. She has campaigned tirelessly to maintain local hospital services."
Labour's NEC is set to shortlist its candidates for the Stoke by-election on Tuesday, with a selection contest held on Wednesday.
UKIP is expected to select its candidate this weekend, with Nuttall under strong pressure to stand himself. Labour has told HuffPost it intends to make the NHS A&E crisis a key issue in the Stoke race too.
Former Tory MP Esther McVey suggested on the BBC's Andrew Marr Show last weekend that the Conservatives should make way for Nuttall, as he had the best chance of toppling Labour in Stoke.