Labour ran a "hideous" leftwing campaign in Scotland that led to it being pushed into third place, a former shadow cabinet minister has said.
Michael Dugher, who was sacked from the Labour frontbench by Jeremy Corbyn in January, said it would be "in defiance of all history" to think the party was on course to win in 2020.
However Brighton Labour councillor Sam Tarry, a member of the leftwing Momentum group, said Dugher was talking "cobblers".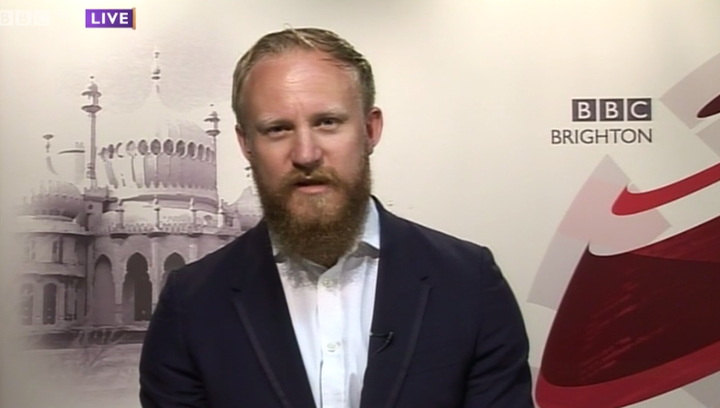 The Conservative Party is now the main Opposition party in Scotland. Dugher told the BBC's Daily Politics this afternoon this was a result of Labour running a "hideous Momentum hard-left experience" that focused on being anti-Trident.
"Putting anti-Trident in your manifesto which is self evidently anti-jobs in Scotland, surprise, surprise that ended up in absolute disaster," he said.
Dugher said Jeremy Corbyn had been wrong to think Labour could win votes in Scotland simply by moving to the "hard left".
But Tarry said given the SNP, which is opposed to renewing the UK's nuclear weapons, just won a third term in power, Dugher's argument did not add up.
"To say that in Scotland that's not a popular position is frankly bonkers," he said.
And he said Scottish Labour had also "got smashed" under its previous leader, Jim Murphy, was on the right of the party.
But Dugher said Labour had to learn "hard lessons" from the results which saw Labout drop into third in Scotland as well as lose English council seats.
"The idea that we are on a trajectory to winning the general election would be in defiance of all history we have just got to be honest with ourselves." he said.
Related