The Government has "ignored massive local opposition" and approved a controversial fracking scheme in Lancashire, despite mass protests and the council rejecting them last year.
The Government has given the go-ahead to one fracking scheme, but has refused permission for a second project in the county, Friends of the Earth said.
Lancashire County Council ignored the advice of its own planning officers to reject two applications for fracking for shale gas in Roseacre and Preston, but their decision for one site has now been overruled.
Communities Secretary Sajid Javid confirmed the drilling will go ahead at the site in Preston New Road, after spending three months considering the final ruling on the schemes, The Press Association reported.
He refused permission for drilling at a second site in Roseacre.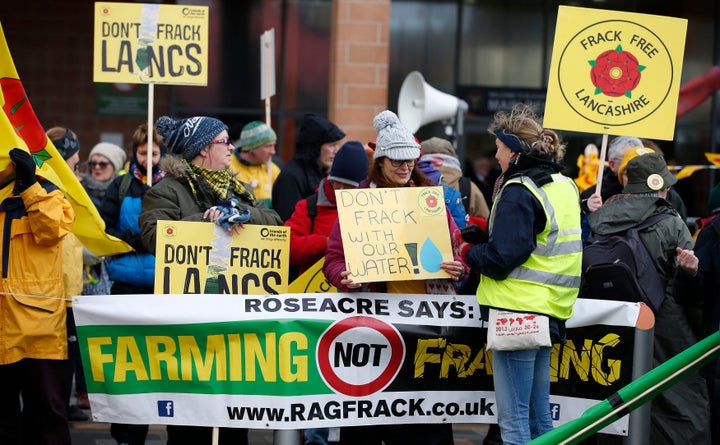 The process - in which liquid is pumped deep underground at high pressure to fracture shale rock and release gas - remains controversial, with many protesters turning out for the public inquiry.
Pat Davies, Chair of Preston New Road Friends of the Earth Action Group, said:
"This is a sad day as it is clear to all that this government neither listens nor can it be trusted to do the right thing for local communities.
"It is deplorable that an industry that has been rejected on every level has inflicted itself on Preston New Road.
"Westby Parish Council, Fylde Borough Council and Lancashire County Council planning committee all said no to this application. These reasons were based on facts and knowledge, they rejected the site as unsuitable.
"Dismantling the democratic process to facilitate a dirty fossil fuel industry when only months ago the UK committed to climate change targets in Paris is another example of saying one thing and doing another.
"Profit clearly comes before people. This decision will be scrutinised by many, not just the people of Lancashire and this travesty of justice will not be accepted. This is not the end. We will challenge this."
Cuadrilla, which will now launch the schemes, appealed against Lancashire council's decision and it went to a public inquiry which was heard earlier this year.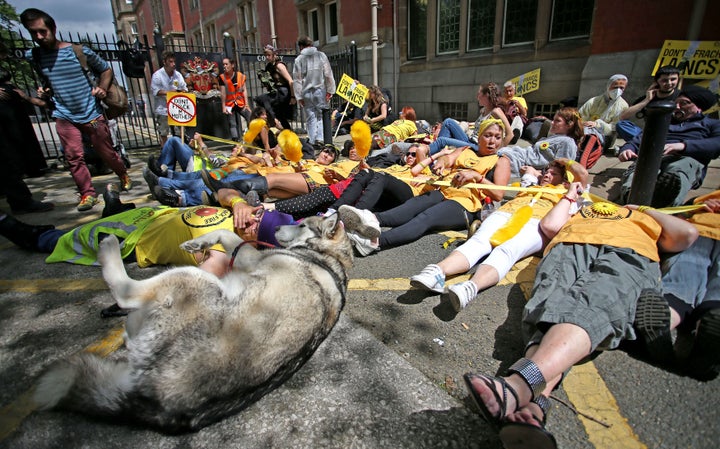 When David Cameron was prime minister, he declared the Government was going "all out for shale" to boost the economy, jobs and energy security and soon after she took over as PM, Theresa May launched a consultation which could see home owners receive individual payments for fracking wells drilled nearby.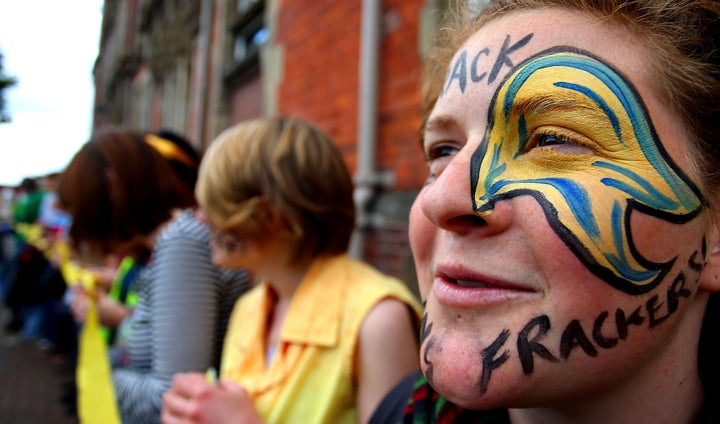 With the Government set to ratify the global Paris Agreement on cutting greenhouse gases before the end of the year, environmentalists also argue fracking for fossil fuels is not compatible with tackling climate change and the focus should be on renewables.