The US government reportedly has plans to increase the number of origin airports that are affected by the new rules, which first came into effect in March 2017 and listed ten international transport hubs.
Expansion of the ban could reportedly now include United Airlines, Delta (who are partnered with Virgin Atlantic), and the American Airlines group (partnered with British Airways), and all operate transatlantic flights from the UK's major airports.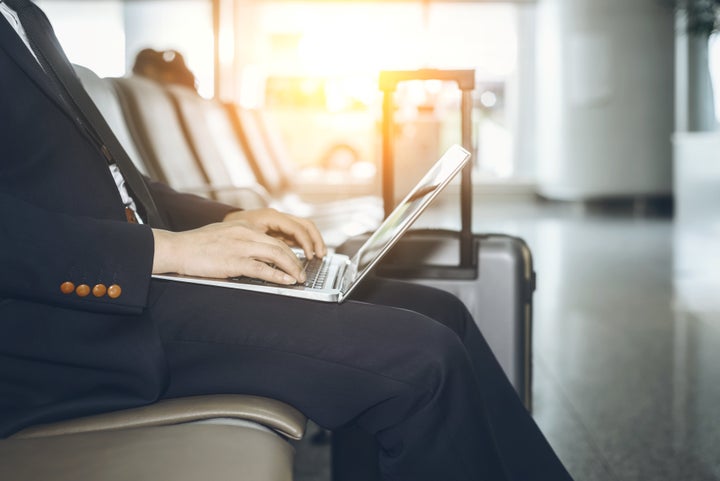 Decisions have not yet been finalised, according to officials who were briefed on Wednesday, as the Department of Homeland Security continues to try and work out how they will ensure lithium batteries stored in the hold do not explode.
This is after a number of incidents where batteries caught fire mid-flight, including a Samsung Galaxy Note 7, which caught fire on a domestic flight in the USA, and prompted airlines to forbid passengers travelling with the device.
Both American and European officials say they expect the Department of Homeland Security to make an announcement but declined to say when.
DHS officials plan to meet with airline industry officials on Thursday to discuss security issues, and Homeland Security Secretary John Kelly will give a classified briefing to senators, says Reuters.
Earlier this year, the US government first announced the ban on laptops, tablets and other electronic devices in the cabins of commercial flights to and from the US from nine airlines operating in parts of North Africa and the Middle East.
This included airports in Egypt, Jordan, Kuwait, Qatar, Morocco, Saudi Arabia, Turkey and the United Arab Emirates.
It affected all devices larger than a mobile phone, including cameras, DVD players and electronic games.
The UK government then followed suit with a policy that mirrored the US, with Downing Street saying that the "safety and security of the travelling public is our highest priority".
"That is why we keep our aviation security under constant review and put in place measures we believe are necessary, effective and proportionate".