With four Olympic gold medals under her belt, Laura Kenny is Britain's most successful female Olympian, but that's not quite enough for the determined cyclist.
"I want to go higher up than that. I want to be on the all time list, not just the female list," she told HuffPost UK, as part of our Fierce series.
She's living proof that becoming a mum does not signal "the end of your career" and is adamant she'll represent Great Britain again at the 2020 games.
To mark Women's Sport Week, we chatted to Kenny about her inspiration, motivation and her advice for women who doubt themselves.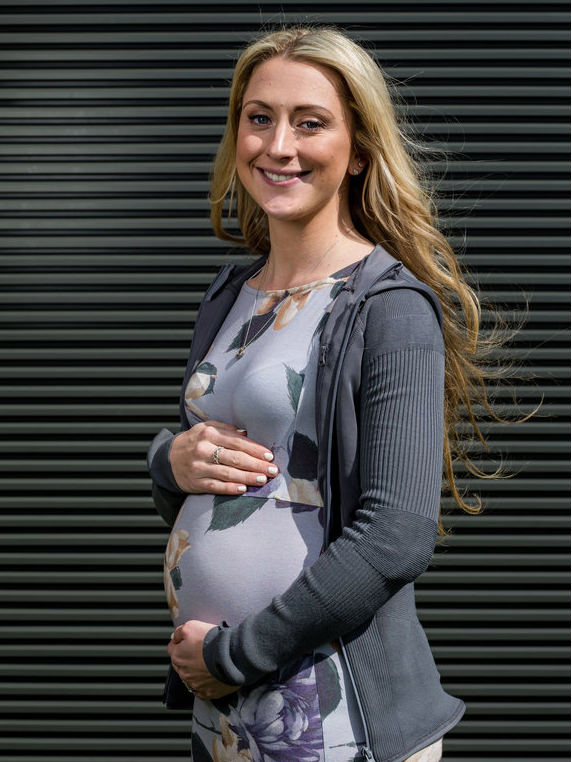 What was the last thing you did that made you proud?
"Probably the 2016 Olympics, I haven't actually done much since then because I fell pregnant! I am slowly getting used to being the most successful British female Olympian because more and more people say it to me. It's weird, because it puts you in a new 'role model' situation that I've never really been in before.

"There's pressure with that. I haven't raced since the games so I don't really know what it's going to be like in terms of outside pressure, but I know with the amount of pressure I put on myself, it'll be harder when I do go back."
Who inspires you and why?
"It changes depending on who's in the sport, but it's always going to be a cyclist for me. Sir Chris [Hoy] is a massive inspiration.
"Outside of the cycling world it's Jessica Ennis-Hill. She was pregnant, but then in Rio she did what she did. She inspired me to believe in myself a little bit more in thinking that I can go back [to competing after having a child].
"There's this weird thing where people think it should be the end of your career if you're going to have a child. But I thought 'if she went and did it, why can't I?' Jason and I always said we were going to try for a baby after Rio, but seeing her do it was the extra push that I needed."
What motivates you to get out of bed in the morning and keep pushing forward?
"The idea of winning more. After London 2012 I wanted to prove that I wasn't a one hit wonder. I wanted to go to Rio and prove that I could do it again.
"Hats off to anyone who even goes to an Olympics, but for me I always wanted to go, win, then go and prove that I could do it again four years later. Although I'm the most successful female Olympian, I want to go higher up than that, I want to be on the all-time list, not just the female list."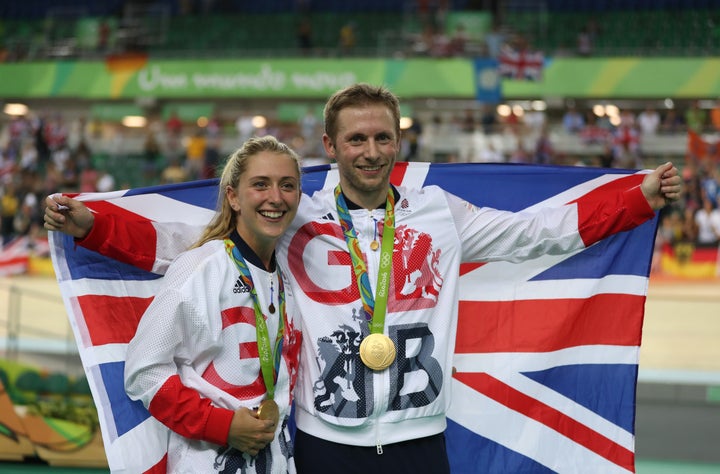 How do you think society views ambitious and successful women?
"The higher up you are, you almost get more credit than the men if you're a woman. If you see a female boss doing well, people say 'hats off to her', purely because she's female - which shouldn't be the case.
"In terms of women in sport, we get a lot more recognition now for what we achieve. We're on a lot more equal par to the men than we ever have been."
Does success have a downside? If so, what is it?
"When you're in the public eye, everything in your life is now in a magazine or newspaper. It's not a downside as such - because it is nice that people are interested in you and that's how you get sponsorship - but it's just little things that are hard.
"When Jase and I wanted to announce that we were pregnant for example, I didn't want to read it in a newspaper before I'd actually announced it officially. It puts pressure on time in that sense, there are deadlines for when you have to announce these things."
How do you practise self-care?
"Spending time with family. My family are key to keeping my feet on the ground. They treat me as me, Laura, the kid that they brought up, rather than this superstar that a lot of people might see me as now. They're always there and they're the only people who see me as a normal person and not an object that's on a TV screen.
"We've also got two dogs, so it's nice just to walk them. When we got them, everyone thought we were utterly insane because being a bike rider you're supposed to rest all the time - it's sort of the done thing. But they make you feel relaxed.
"When they come to the door they don't give a crap whether you've had a good or bad session, they come with their tails wagging. It's refreshing."
What's your biggest regret? And what did you learn from it?
"I don't really have regrets, I think everything happens for a reason. There have been times where I've not gotten a result I wanted in a race, but I learn how to improve from that. If I've made a bad decision, I accept that it was a bad decision, but I don't regret it."
If you had one piece of advice for other women, what would it be?
"Stay confident. Cycling made me who I am. I was pretty confident at school and I loved sport, but by doing that more it gave me the confidence to really believe in myself. Don't let anyone put you down."
What's the one thing you would change or do in 2017 to push women forward?
"I would put women's road cycling on the TV more so they can get the sponsors they need.
"Road cycling is not equal, women don't get equal pay, they don't get equal anything to the men. In comparison track is great, we get equal prize money, we get the same television time, with the same events and the same distances.
"There was a women's road race last week that finished here in London and it wasn't even on telly. That's just mad, because if it was the men's event it would have been."
Laura Kenny is brand ambassador for Pod Food; the healthy eating experts with 24 shops across central London serving breakfast and lunch to eat in or take away. Order Pod's catering service through pod.co.uk.
Fierce is a regular feature on HuffPost UK, asking trailblazing women what drives them. We'll be speaking to a range of women including those who've found success in male-dominated industries, created a service to help other women and those using their position to empower others.