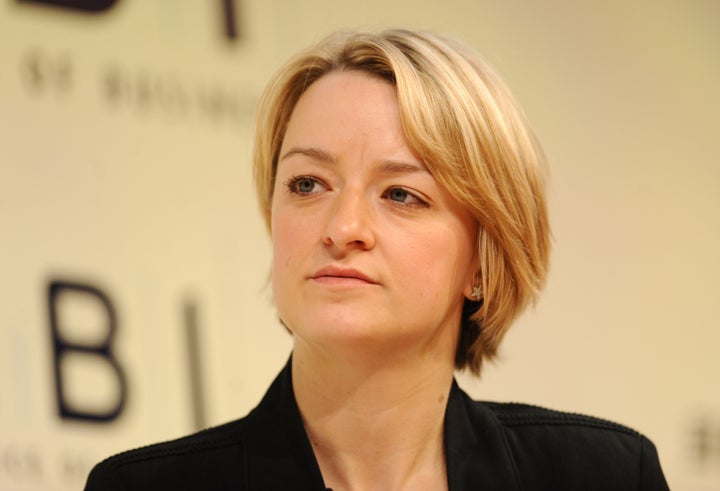 David Cameron has condemned an online "sexist witch hunt" against the BBC's political editor Laura Kuenssberg.
The prime minister said while it was important to have a "robust and lively democracy", how Kuenssberg had been targeted crossed over a line.
"Some of the things people say on Twitter, knowing that they are in some way anonymous, are frankly appalling and people should be ashamed of the sort of sexist bullying that often takes place," he said.
Cameron was responding to Tory MP Lucy Allan during prime minister's questions, who asked about an online petition that had been started demanding Kuenssberg be sacked.
A petition had been started calling for Kuenssberg to be fired as BBC political editor for breaching impartiality rules with a "focussed tirade against the Labour party".
However yesterday its creator pulled the petition from the website after he said it been "hijacked" by "sexist trolls".
Allan told the Commons today: "Respected journalist Laura Kuenssberg has been subjected to an online hate campaign which appears to be a sexist witch hunt to silence her.
The Conservative MP said reporters should be able to "speak freeing without intimidation or hate".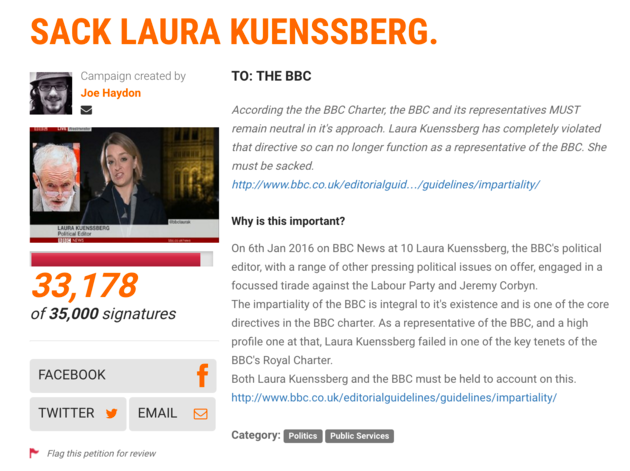 Joe Haydon, who started the petition, wrote yesterday: "When I started my campaign I was trying to raise a serious issue about what I saw as a reporter not being balanced and fair in the way that the news was covered.
"My petition has since been hijacked by a group of people who absolutely do not share my views."
"I would like to reassure everyone that I am a passionate advocate for equality in all areas, not just gender equality. This petition has precisely zero to do with gender.
"As a result of the sexist trolls who have attempted to derail my petition, I have decided to take it down."
Kuenssberg angered many supporters of Jeremy Corbyn with her reporting of splits within the Labour Party.
Popular in the Community