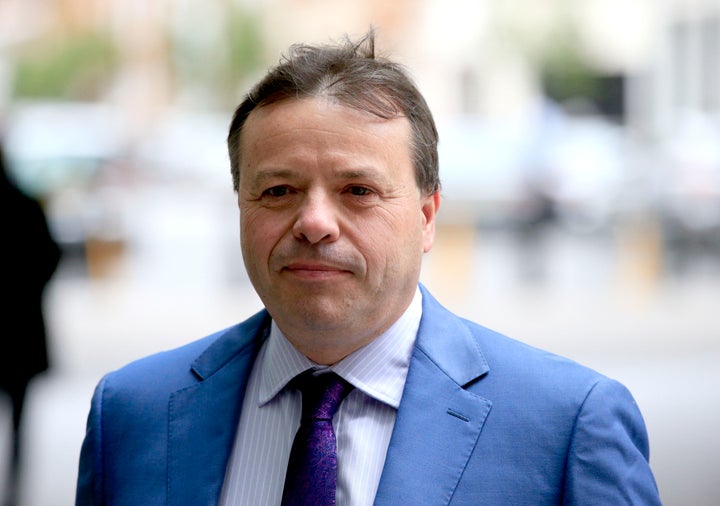 An "offensive" tweet by pro-Brexit organisation Leave.EU has provoked outrage after suggesting anti-Semitism in the Labour Party is a result of "Britain's exploding Muslim population".
The controversial tweet said: "Is it any wonder that Labour can't be bothered to deal with the disgusting antisemitism in their party when they are so reliant on the votes of Britain's exploding Muslim population? It's a question of maths for these people, not justice!"
Labour MP David Lammy reported the tweet to the police and the All Party Parliamentary Group for British Muslims has called on Leave.EU to withdraw the "inflammatory" post and apologise.
Tory MP and co-chairman of the APPG for British Muslims, Anna Soubry, said: "This tweet is thoroughly distasteful and offensive. It is also nothing to do with leaving the EU.
"It is however proof that Leave.EU is a front organisation for a far-right group that is more interested in spreading hatred and creating division than upholding British values of respect and tolerance."
The Board of Deputies of British Jews led the condemnation.
Labour MP Wes Streeting, who is co-chairman of the All Party Parliamentary Group for British Jews, said: "Muslim and Jewish communities will be disgusted by this cynical and nasty attempt to stir up hatred and division.
"Muslims and Jews know what it is to experience prejudice based on their race and religion and will stand together against this type of ugly rhetoric.
"Leave.EU should withdraw this tweet and apologise immediately."
Despite the backlash, the tweet was defended by senior Leave.EU figures, including its founder, Ukip donor Arron Banks.
Banks said: "You don't need a degree in rocket science to work out why the anti-Jewish feeling is so strong in Labour."
Former Ukip leadership candidate and adviser to Nigel Farage, Raheem Kassam, also defended it for "flushing a lot of pseudo conservatives out", and arguing liberals are "chuntering their disgust while failing to acknowledge core demographic facts, as well as just how poorly Board of Deputies represents British Jews. Keep going, Arron Banks!"