Leicester have been crowned Barclays Premier League champions after Tottenham drew 2-2 at Chelsea.
Jamie Vardy hosted the team at his home and this clip shows their reaction at the very moment they realised they'd won it.
The tweet had 137,000 retweets within 30 minutes.
Claudio Ranieri's team were 5000/1 outsiders at the beginning of the season meaning anyone placing £20 on them would now be £100,000 better off.
The result means bookmakers William Hill will be paying out £2.2 million pounds.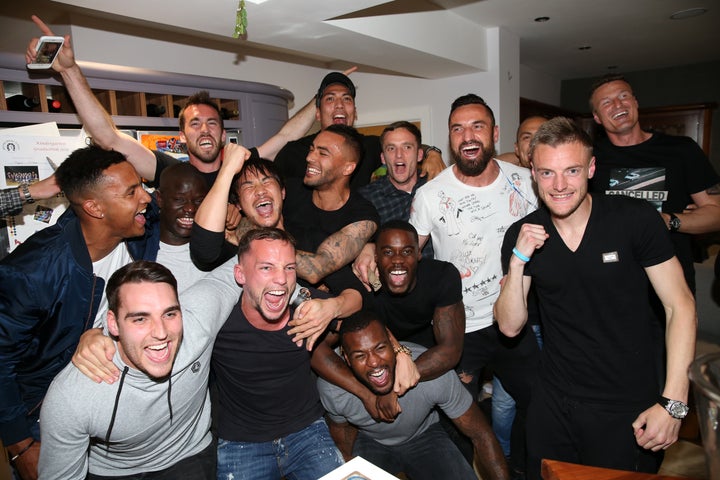 And it was all very sporting.
Some roads even appeared to be gridlocked with honking vehicles.
The remarkable outcome to the season has bee a true football fairytale.
They lost just three games in what has been described as "the most unlikely triumph in the history of team sport".
"I got emotional. It was hard to breathe. I was a season ticket holder from the age of seven. This is actually impossible."
Leicester still have two games to play, the first against Everton on Saturday.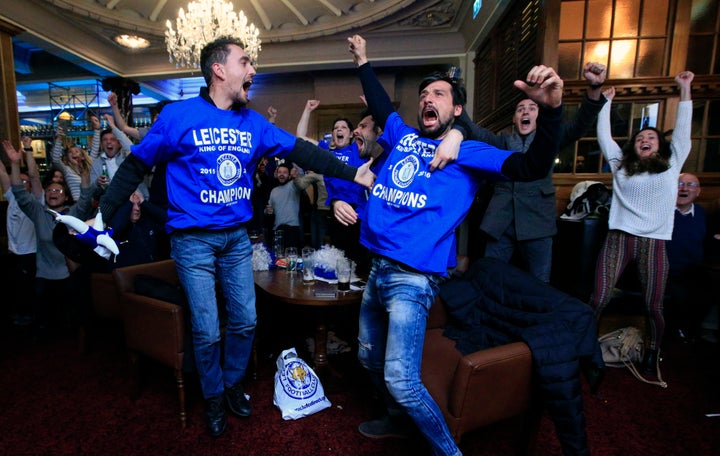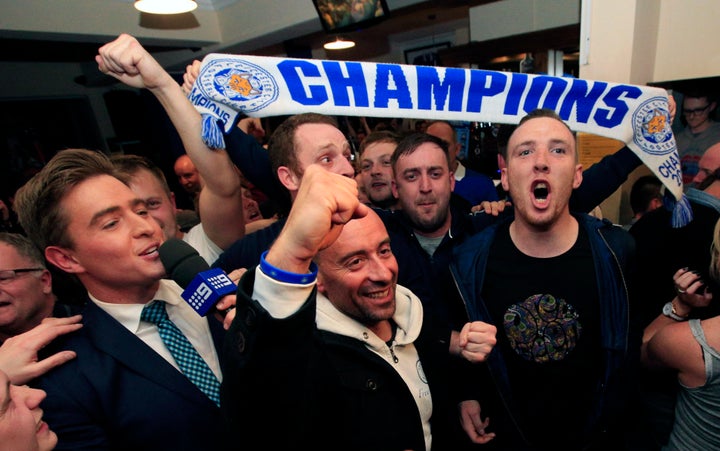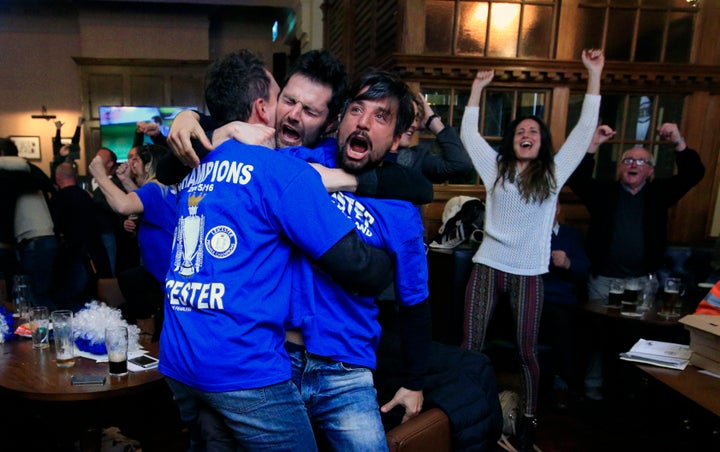 The Foxes needed Chelsea to do them a favour by preventing Tottenham Hotspur from winning at Stamford Bridge - and they did so with the game ending 2-2.
Supporters climbed the city's clock tower and partied near the club's King Power Stadium on Monday night and a video of the players erupting in cheers as they learned the news was posted online.
Fans had also packed into the Local Hero pub in Aylestone Road, near the stadium. Curtis Leal, 27, of Leicester, said: "I'm in tears, I just can't believe it. What a moment!"
It was the second day in a row the bars and pubs in the East Midlands city were packed out with fans following the action.
The Foxes could have clinched the title themselves on Sunday with a win against Manchester United.
But the game ended 1-1 at Old Trafford after captain Wes Morgan equalised following an early Anthony Martial volley.
A feisty affair between the two London clubs saw Tottenham race into a first-half lead, before Gary Cahill scored to give Chelsea, and Leicester, hope. Eden Hazard equalised for the west London club with eight minutes remaining.
But Tottenham's draw meant the Foxes now have an unassailable lead in the league with two games left to play.
Kimberley Brainer, 22, said: "I don't know whether to laugh or cry - I knew I was going to have a meltdown.
"You've got to give credit to (Claudio) Ranieri, he's been amazing."
Jagdeep Tumber, 19, said: "It won't feel real until I see Wes Morgan or Andy King, who has been at the club through our lowest point, lifting the trophy.
"Just to say that we are champions of England is just incredible."
Gagandeep Bola, 19, said: "We were 5000/1 and we've done it. Incredible."
At least 1,000 fans arrived at the stadium to mark Leicester's historic title win and police officers were photographed joining in the celebrations.
Crowds chanted "Leicester 'til I die" and "Championes!" to mark the Foxes clinching the title.
Richard Hamilton, 23, said: "It's just amazing, the city has come out for this and it's just brilliant for the fans and the city as a whole."
City defender Christian Fuchs posted a video on his official Twitter account showing his team mates, including star striker Jamie Vardy, at the moment they realised they had won.
In a double victory for the city, Leicester-born Mark Selby clinched the snooker world championship just minutes after his home side celebrated their success.
Selby, dubbed "the jester from Leicester" said: "I'd just like to say a big thank you and a big congratulations to Claudio and all the boys at Leicester."
Related