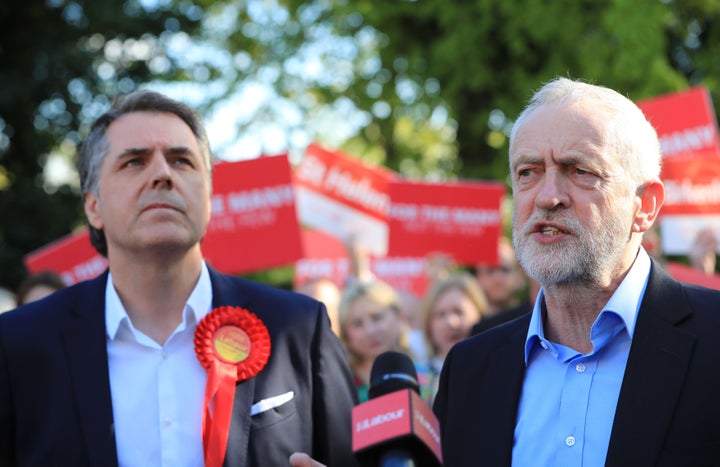 A bitter Labour row has broken out after an aide to Unite chief Len McCluskey was selected for one of the party's safest Parliamentary seats in the country.
Dan Carden, who works for the general secretary of Britain's biggest trade union, was chosen as the candidate for Liverpool Walton for the general election on June 8.
The constituency, which has a massive 27,000 Labour majority, was held by Jeremy Corbyn aide Steve Rotheram until he decided to step aside after winning Liverpool's Metro Mayoralty.
Carden, 30, was selected by a special panel of the party's ruling National Executive Committee (NEC) on Tuesday, beating rival contenders Joe Anderson, the city's directly elected mayor, and local MEP Theresa Griffin.
But the local party secretary quit in protest and Anderson lashed out at the decision, declaring "today we are reminded the Labour party is not always a meritocracy", warning that once the election was over "there will be more to say".
McCluskey has been one of Corbyn's strongest supporters during his leadership, fending off Shadow Cabinet calls to help oust him last summer.
Underlining the links between the union and the party, HuffPost UK has been told that a substantial donation – possibly over a million pounds – will be released by Unite to Labour's general election fund in coming days.
After a decision by the union's executive committee on Monday, a select number of key seats will be allocated cash through the party's Campaign Creator system to buy leaflets, direct mail and targeted digital ads.
The union stressed to HuffPost that the donation was not in any way linked to any selection, pointing out financial support was approved the day before Carden's selection.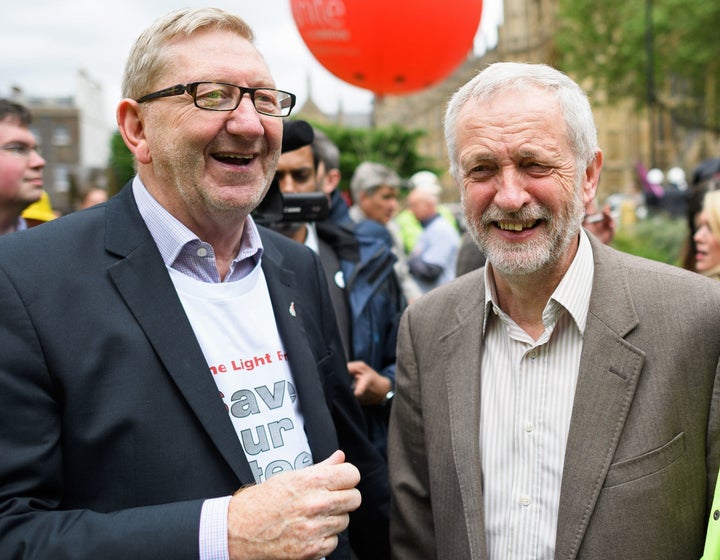 With the general election just four weeks away, Walton is the last seat to have a candidate selected by Labour and emergency procedures meant that an NEC panel made the decision rather than party members.
Carden was born in Liverpool and his father Mike was the shop steward during the dockers' strike in the city in the 1990s. He has won the support of former MPs Peter Kilfoyle and Joe Benton and is understood to also have the backing of nearby Knowsley MP George Howarth.
In a statement, he told HuffPost UK:
"Being selected to stand as Labour's candidate in Liverpool's Walton constituency is the proudest moment of my life. It's the pinnacle of a journey I could not have dreamed of. When my dad first explained to me, when I was just eight years old, that he had been sacked for refusing to cross a picket line, this lit the flame in me that has fired my dedication to the service of working people.

"I am 30 years old, from a different generation with different experiences but I know that only Labour is on our side. I'm ambitious for what the Labour Party can do for our people, for this country as a whole. Only a Labour government will transform our economy, redistribute wealth fairly from the few to the many and give hope to communities like ours.

"As Walton's MP, I will work day and night to make sure that our schools are funded, our young people are supported to reach their potential, our hospitals function, our homes are affordable, our skills are valued and our vulnerable are cared for. More than anything we need real jobs that are secure and well paid, quality apprenticeships that give young people hope and a future to look forward to.

"I feel passionately that I can truly be Walton's champion at Westminster. I look forward to working with Walton's dedicated Labour members and local representatives to bring this about."
The Mirror's Kevin Maguire was among those to congratulate him on the selection.
But Carden's critics claim that he has been "parachuted" into the seat, saying he has not represented the area or been active in the party locally.
The secretary of the Walton constituency party announced that he was quitting "in protest at this disgraceful undemocratic stitch-up".
A spokesman for Unite told HuffPost UK: "Our Executive Council met to agree our union's support for the Labour Party on Monday, at least 24 hours before the NEC appointment panel interviewed candidates. At no point was any single constituency mentioned.
"Any suggestion that Unite's support for the Labour Party is conditional is not only completely made up, it is also an insult to our dedicated EC members who are determined that this union backs the party for working people in this election, the Labour party."