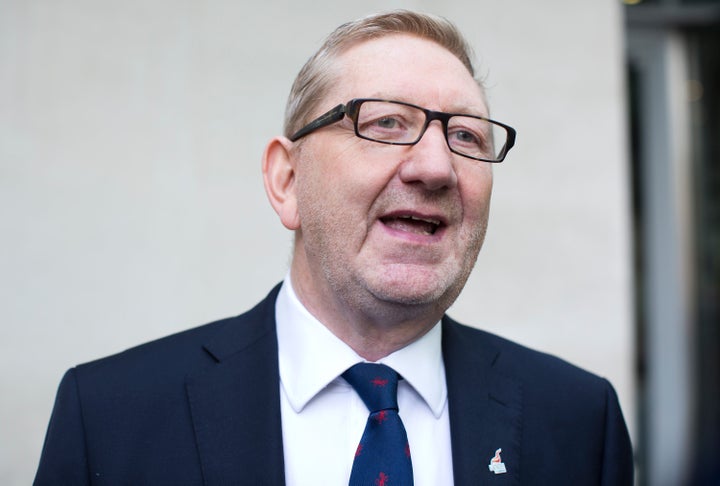 Len McCluskey has hit back at Tom Watson's criticism of the Unite union for backing Jeremy Corbyn in the Labour leader race.
In a blog for HuffPostUK, the leader of Britain's biggest union, said that the Labour deputy leader was "doubling down on divisiveness" and had invented claims that it was donating £250,000 to Corbyn's campaign.
In the biggest bust-up in the pair's long relationship, he suggested Watson was trying to undermine his re-election as general secretary.
And McCluskey went further, attacking Watson for taking donations from former Formula One boss Max Moseley, and claiming he had asked Unite for money days beforehand.
Watson lashed out at McCluskey on Radio 4's World at One programme on Monday, suggesting his union had betrayed its members in the defence industry, many of whose jobs were threatened if Trident was not renewed.
Speaking ahead of the Trident vote in the Commons, Watson hinted that union officials would face "consequences" for their support for Corbyn, and said defence staff were "furious" at suggestions that Unite was giving his leadership campaign £250,000.
"There you have Len McCluskey, strongly supporting Jeremy Corbyn, who will be voting against the Trident programme, which will put many defence workers in Unite out of their jobs if he gets his way," Watson had said.
"I think there will be consequences for the unions as well in all of this. There are executive elections coming up in Unite later in the year. If I was a defence worker in Unite and I was reading social media that Unite were about to give Jeremy Corbyn a quarter of a million pounds of my subscriptions, I would be furious."
But McCluskey today said that the deputy leader had invented a "fictitious £250,000", adding "nothing like that sum has been agreed by the union, nor even requested. It is a made-up figure bearing no relationship to reality."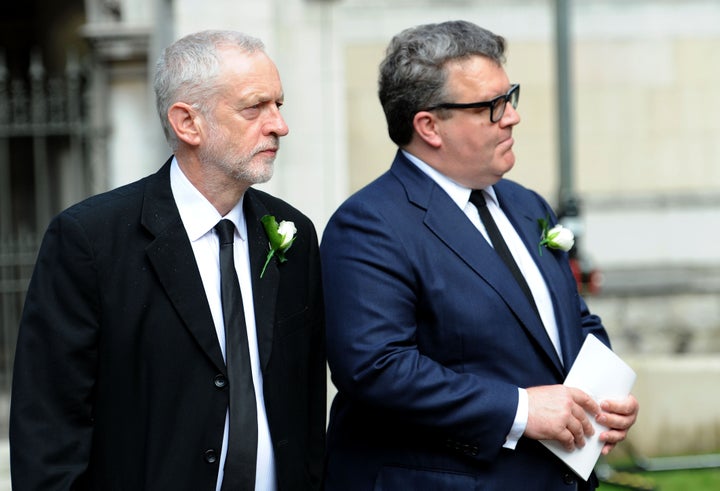 The pair were once friends and flat-mates. But relations between the two men have deteriorated ever since Labour MPs staged their motion of no confidence in Corbyn.
Watson tried to get the union chief to act as broker in talks to resolve the split between MPs and the leadership. McCluskey then accused the West Bromwich East MP of 'an act of sabotage' by pulling out of the talks earlier this month.
In his blog, the Unite general secretary writes: "Doubling down on divisiveness, Tom Watson has chosen to attack Unite and myself personally for our position on the unnecessary Labour leadership election which his manoeuvres, amongst others, have forced on the Party at a time of national crisis.
"He underestimates the unity, strength and determination of Unite - which was so evident at our Policy Conference last week - qualities which cannot be undone by anyone. If we support Jeremy Corbyn it is because this decent and progressive man has secured the overwhelming backing of our democratic structures, which Tom Watson was once proud to associate himself with."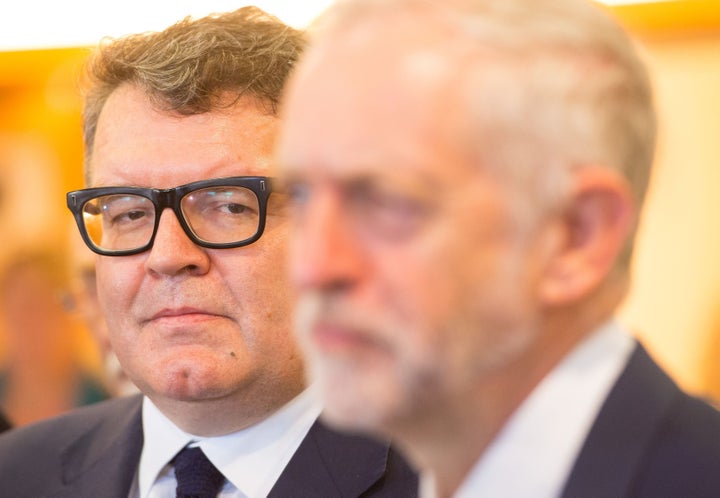 McCluskey said that the £250,000 figure is a "phantom donation".
"He had no such scruples about verifying the members' views when this union gave him £70,000 for his deputy leadership election campaign last year. Nor when we donated £50,000 to fund his personal tour of key constituencies before the last General Election," he wrote.
"And only last year he sought half a million pounds of our members' money to launch an online news journal. We could not support that project, but it was not for want of Tom trying to float his ambitious plans on a sea of Unite money.
"Indeed, Tom was more than keen on Unite members' money in the days before he fell for the charms of Max Mosley's support. His complaints now are hypocritical, as well as ill-founded and his attempt to divide our union will fall flat on its face."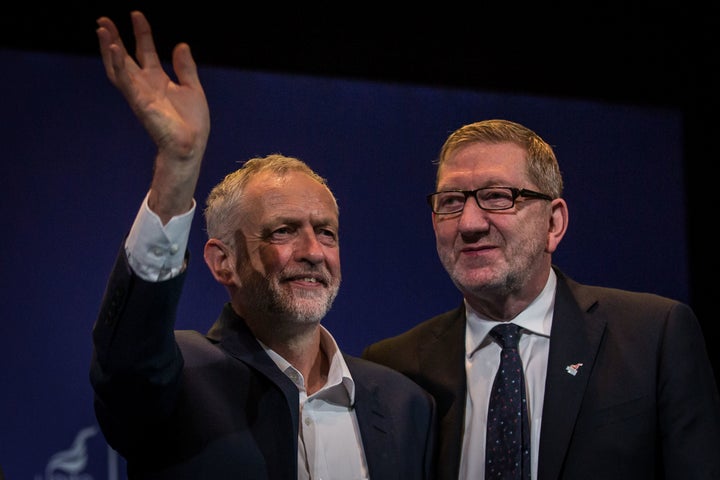 Watson, who was one of 140 Labour MPs who voted to renew Trident in the Commons this week, had told the BBC that Unite was letting down its own members in the defence industry by backing unilateralist Corbyn.
But McCluskey hit back at that charge: "He alleges that we are betraying our members in the defence industry because of our support for Jeremy Corbyn.
"He must be aware that Unite's conference just last week made it clear that we would fight tooth-and-nail to support all our members employed in the industry, including those building the submarines which carry Trident missiles, and could back no policy which put their jobs at risk.
"No union will fight harder for its members than Unite, something our defence workers are the first to recognise. Yet Tom is using this issue to try and stir up an opposition in our forthcoming Executive Council elections and to myself as General Secretary."
Related