A new mum hit back at a woman who told her wearing a bikini post-baby wasn't "appropriate" by proudly sharing a selfie on Facebook.
Lexi Sinclair, a waitress from Missouri, US, was at the swimming pool with her four-month-old son Christian when a woman in her 50s struck up a conversation with her.
"She then proceeded to tell me that men at the pool would feel more comfortable if I was in a one-piece swimsuit because a bikini isn't appropriate for a mother who's 'still recovering'."
Sinclair said she could've easily had stern words with the "ballsy" woman, but instead she replied calmly.
"In just one year I've gained 50 pounds and lost 37. I've grown a human and given birth to a beautiful miracle. My body provided food for my child.
"So, no, my body might not be the best sight for other men to see. My stretch marks and tummy pudge might not be sexy.
"But they're proof that I've done something amazing and I have a man that loves me and finds me even sexier and more beautiful now.
"To be honest, I don't give a tiny rat's ass what other men or a prissy twit like you think. Have a nice day though."
Many commented telling Sinclair she looked "beautiful" and other mums said they felt encouraged to wear a bikini, too.
"I love this," one person wrote. "You're beautiful and I've been working my ass off for a year to get back to my old body because I'm embarrassed but stuff like this gives me a little more courage to be able to wear my cute two-piece.
"It's nice to know others are going through the same thing but still do it anyway."
Sinclair posted an update in response to the "amazing" comments she had received.
"I'm so thankful for all of you," she wrote. "I'm glad I could help boost so many other women's confidence!"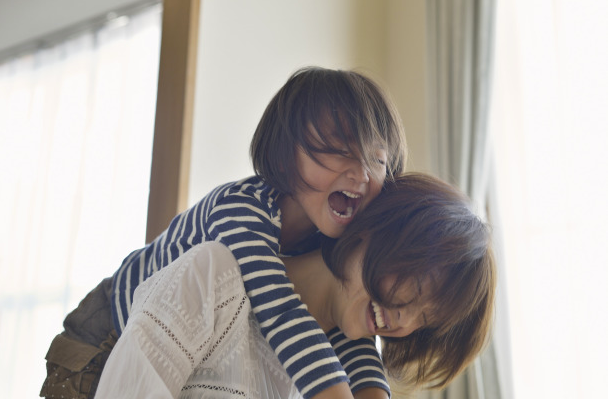 How To Teach Positive Body Image