Two of the models on the runway had visible disabilities and the label's founders Catherine Teatum and Rob Jones have decided to launch a focus on disability fashion.
"The people that we've spoken to, they've obviously talked about the practical challenges, but before that even comes into conversation, they describe colours, they describe textiles."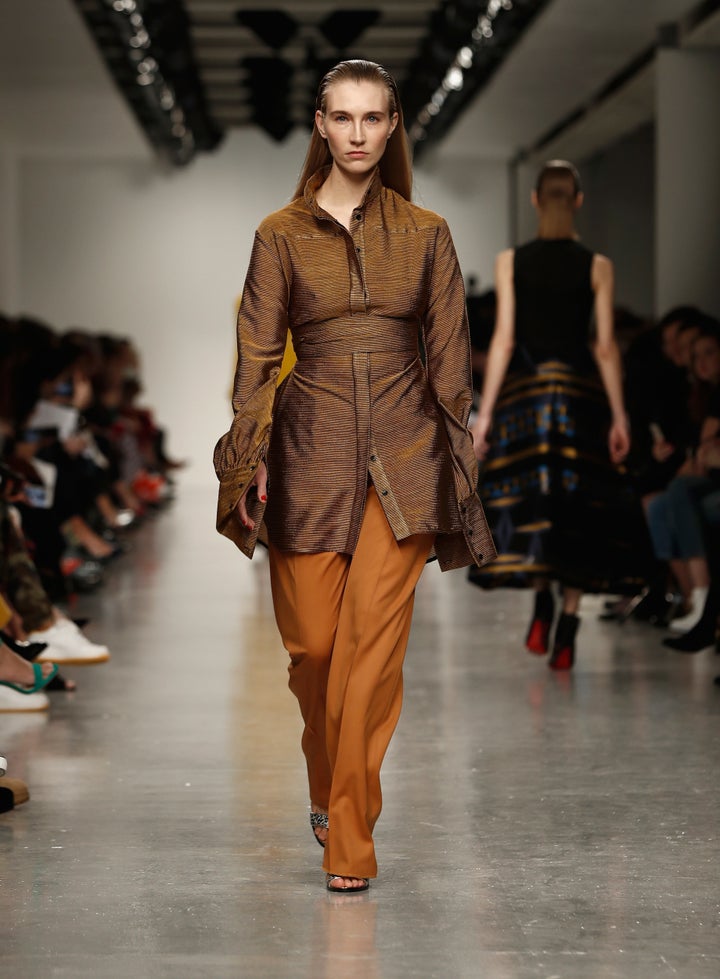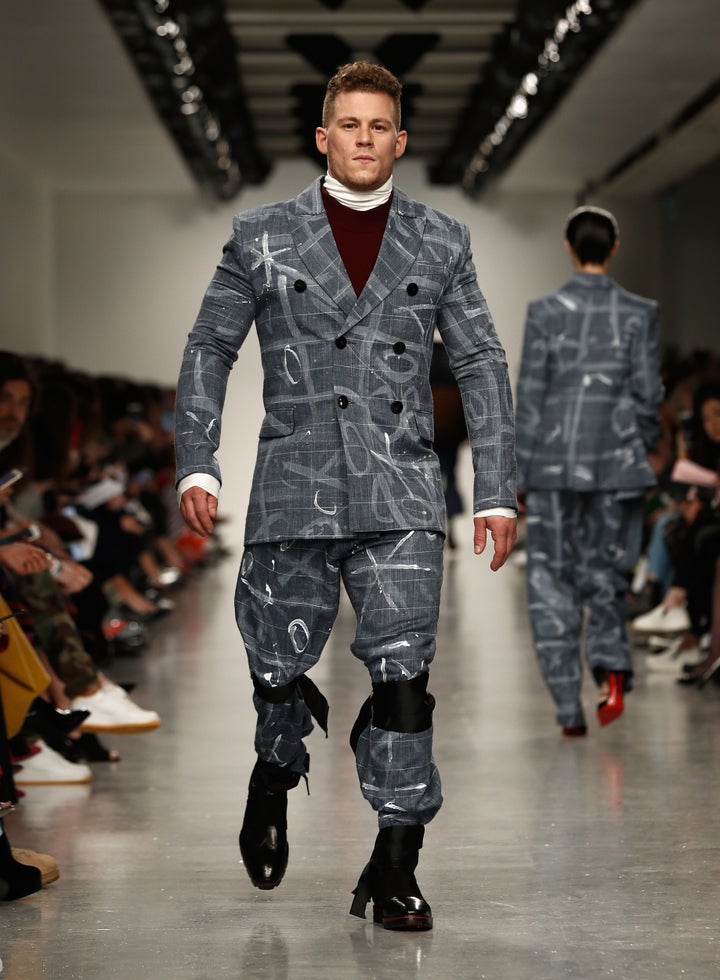 An extract of Streep's Golden Globes acceptance speech played as the models walked the runway.
"It was that moment when the person asking to sit in the most respected seat in our country imitated a disabled reporter," Steep can be heard saying.
"Someone he outranked in privilege, power and the capacity to fight back. It kind of broke my heart when I saw it, and I still can't get it out of my head, because it wasn't in a movie. It was real life."
"And this instinct to humiliate, when it's modeled by someone in the public platform, by someone powerful, it filters down into everybody's life, because it kinda gives permission for other people to do the same thing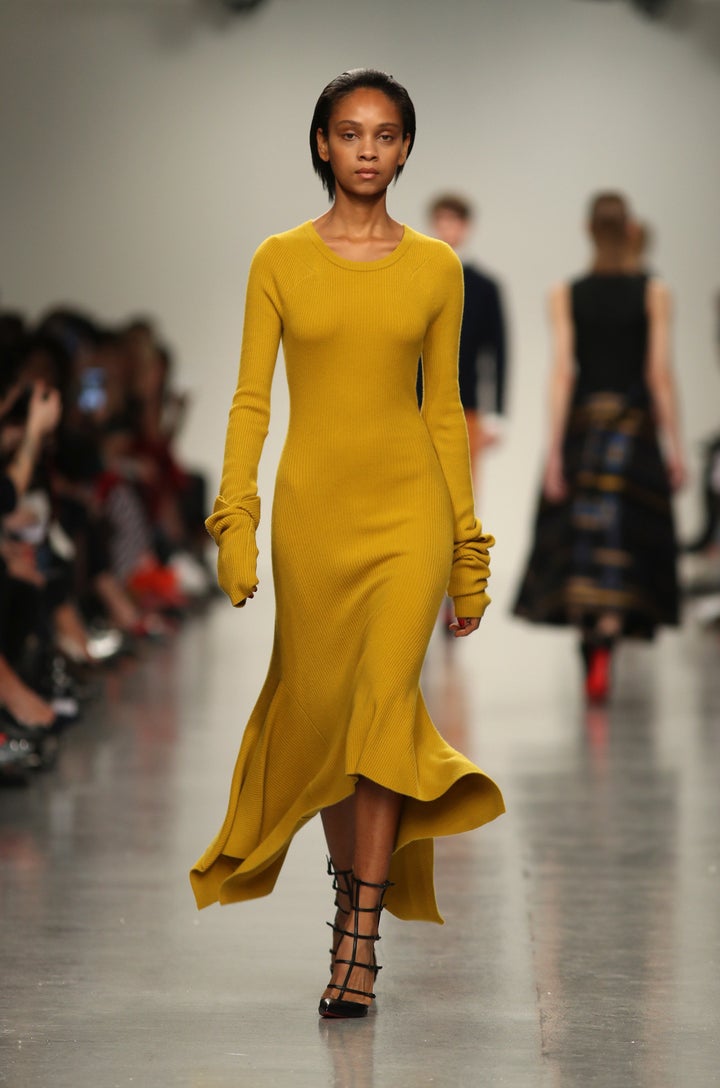 "Disrespect invites disrespect, violence incites violence. And when the powerful use their position to bully others we all lose."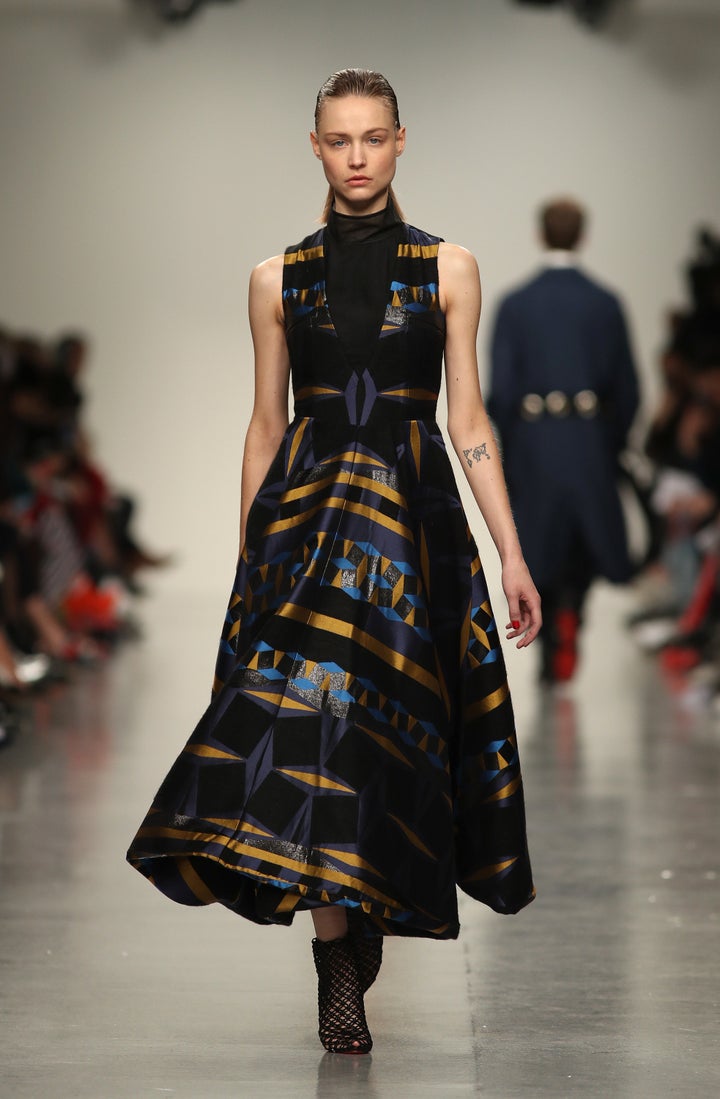 Other body positive quotes woven into the soundtrack included: "Your body is not an apology."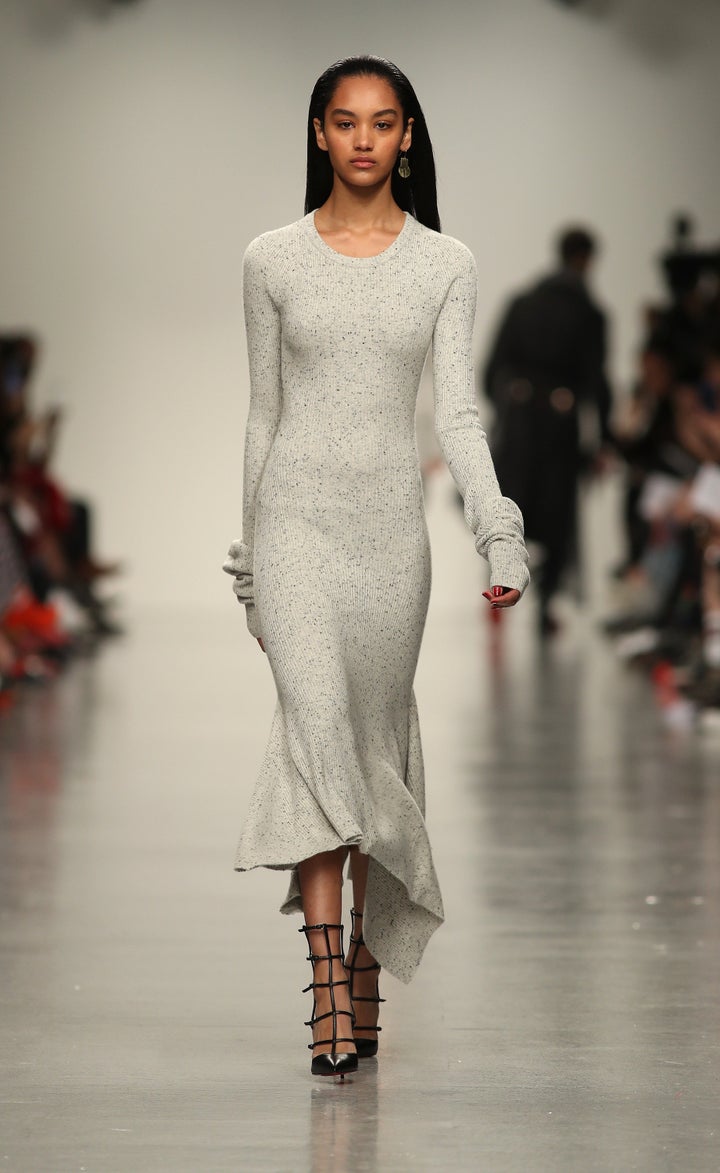 "We are perfect because of our imperfections."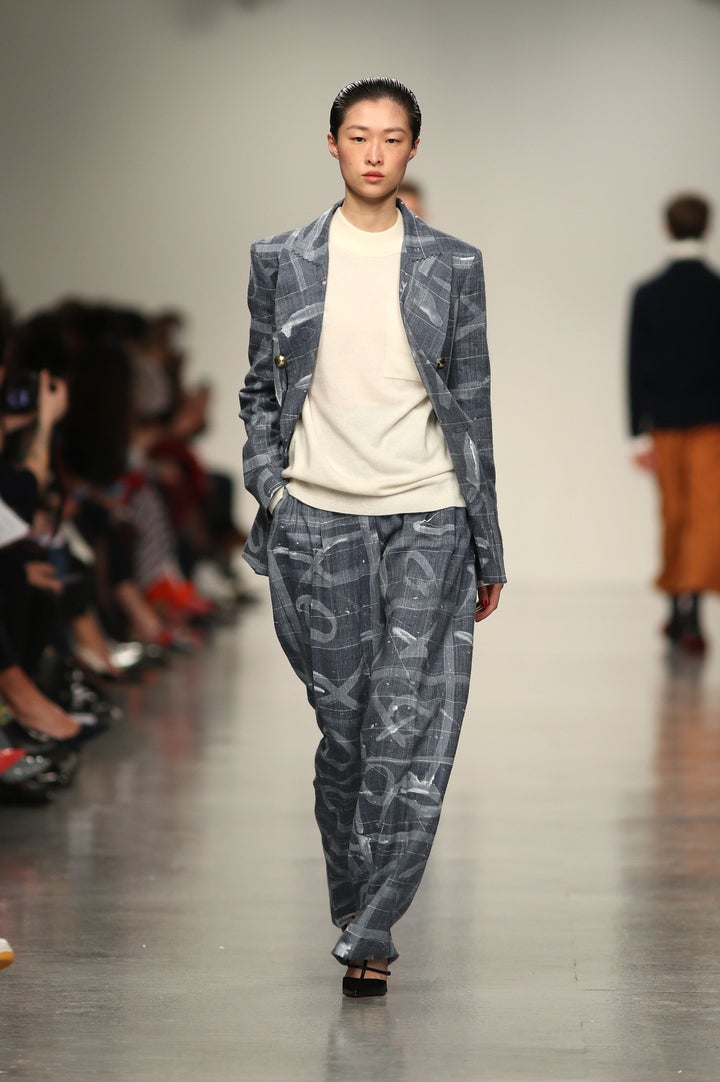 "This body wasn't made to meet your definition of desirable."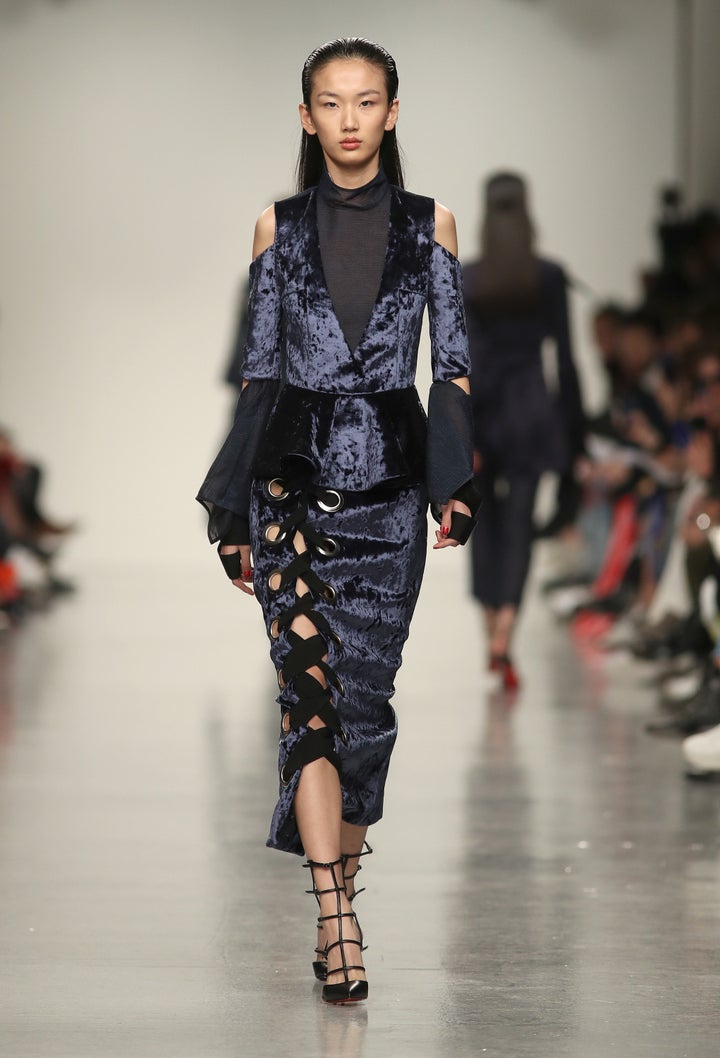 The steps taken to increase runway diversity are admirable, however the inclusive messaging could have been taken a step further if there had been a more varied range of body shapes and sizes on display.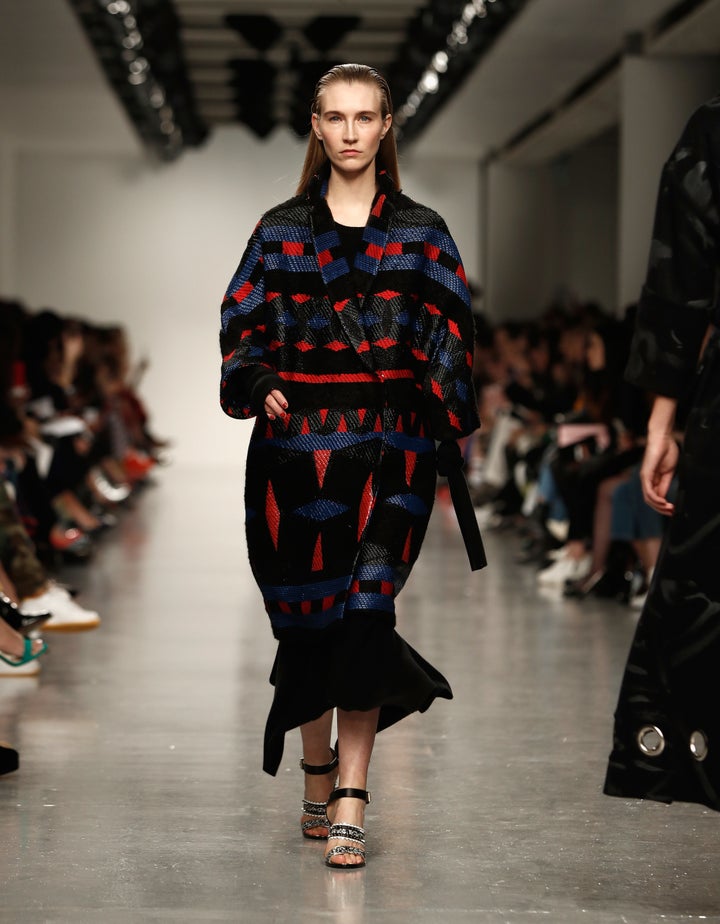 Teatum Jones' autumn/winter 2017 collection was inspired by artist Hans Bellmer's mutated forms, which were created to be a rejection of Nazi Germany's 'cult of the perfect body and the duo shared images of their inspiration boards before the show.
The autumn/winter collection featured sumptuous tactile fabrics, wool, leather and velvet, cage heels, sheer panels, draping bell sleeves, utility fastenings and oversized lace details.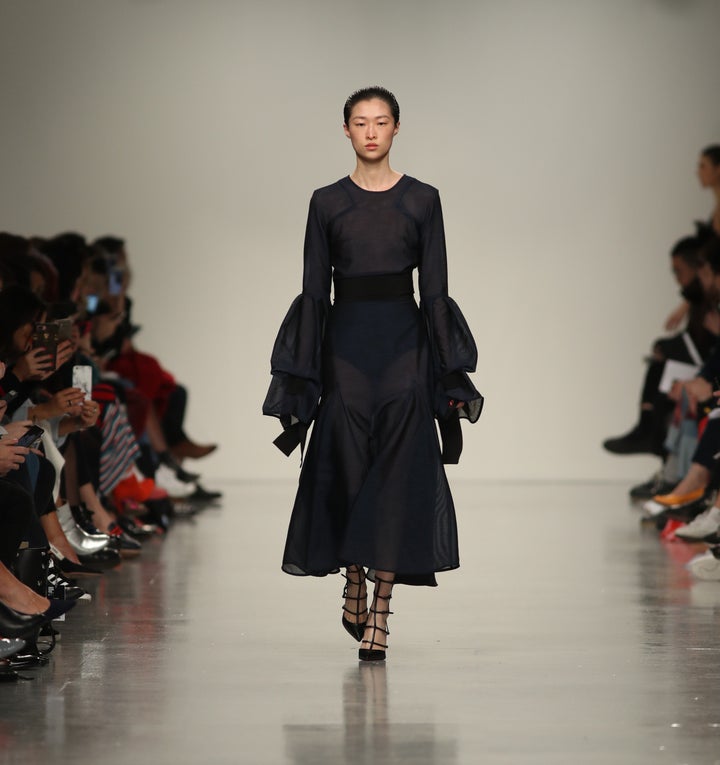 The makeup looks were created by Polly Osmand, using Lord & Berry products.
"The look Lord & Berry and I created for Teatum Jones was all about individual beauty, particularly clean skin," said Osmand.
"Groomed eyebrows, and a little pinch of colour on the lips and cheeks finished the look perfectly."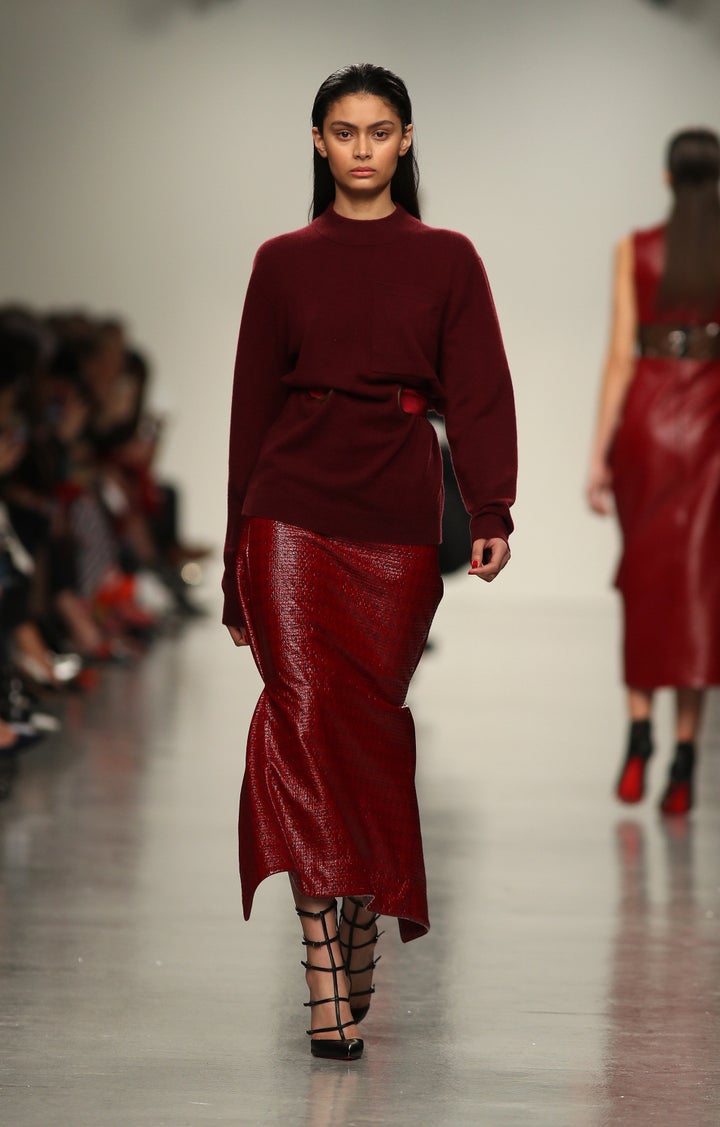 Scroll through the gallery below for more looks from the Teatum Jones autumn/winter 2017 show:
Teatum Jones Autumn/Winter 2017