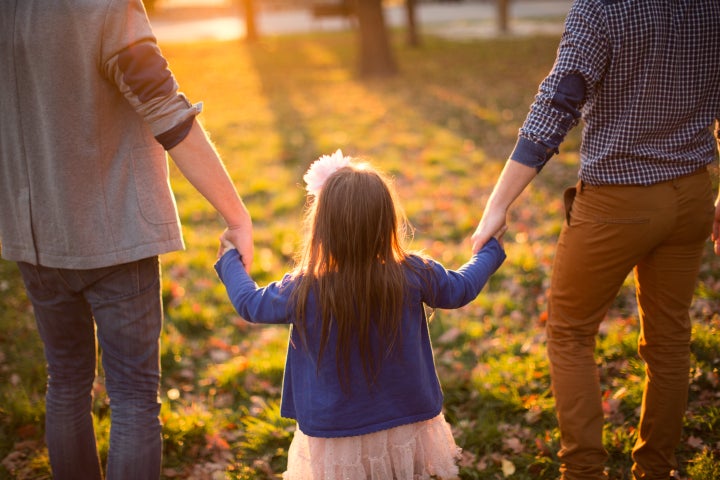 This fortnight (14-27 May) is Foster Care Fortnight 2018. We are using it to encourage LGBT+ people to explore their adoption and fostering options. If you are LGBT+ and haven't considered fostering or adopting, why not?
Under this government, the number of looked after children is increasing. As a result, in 2017, there were more than 70,000 looked after children in England alone. As increasing numbers of children continue to enter the care system the LGBT+ community can have a profound impact on providing loving homes for those children who are no longer able to remain with their birth family. The New Family Social network (NFS), the founders of LGBT Adoption & Fostering Week, estimate that if only 1% of the LGBT+ population were to adopt or foster, there would no longer be any children waiting for a new home. Imagine a world where no British children are waiting for a home. Imagine the positive impact the LGBT+ community can have on children in care in the UK.
Both of us have extensive experience dealing with the care system. We know how hard it is for children in care and how the government is failing it's most vulnerable citizens. The recent Fostering Stocktake commissioned by the DfE was a missed opportunity, not just to advocate for real long term and sustainable investment but also in not realising that raising awareness amongst the LGBT+ population that they can foster or adopt would aid the current care crisis.
According to a recent poll a third of LGBT+ people in the UK didn't know they could foster. Speaking with LGBT+ friends, this fact isn't a surprise to us. This is one of the reasons Pride Families was founded - to raise awareness that our LGBT+ community can adopt and foster children in the UK.
In 2006, the Labour government introduced the Children and Adoption Act, it gave unmarried couples, including same-sex couples the right to adopt jointly in England and Wales for the first time. Before then, adoption had to be under one partner's name with them also taking full legal responsibility, meaning that two same-sex parents do not share the rights of their child. Unsurprisingly, the 2006 change marked a rise in LGBT+ people becoming adopters.
In 2017, one in eight adoptions in Wales and one in 10 adoptions in England were by same-sex couples.
Some reasons why people in the LGBT+ community haven't considered adoption or fostering, is because of the stigma that LGBT+ people face. We've personally never experienced this discrimination within the care system but it doesn't mean it doesn't exist and where it does organisations such as NFS, are working hard and fighting every day to challenge this discrimination because providing a loving, nurturing and safe home is not dependent on sex or gender and therefore sex and gender should not play a role in whether someone can care for children.
In fact the LGBT+ community is known for it's pride, shown in the annual Pride parades. This pride manifests as strength, enthusiasm, and openness to difference. These are perfect qualities for any parents. As a former foster carer (Matt) and a former social worker (Emma), we know how rewarding – and challenging – foster care and adoption can be. There are thousands of vulnerable children across the UK who desperately need adoptive parents or foster carers. So… if you are LGBT+ and haven't considered fostering and adoption - why not?!
Emma Lewell-Buck is the shadow minister for children and Labour MP for South Shields
Matt Rood is founder of Pride Families, which promotes LGBT+ adoption and fostering