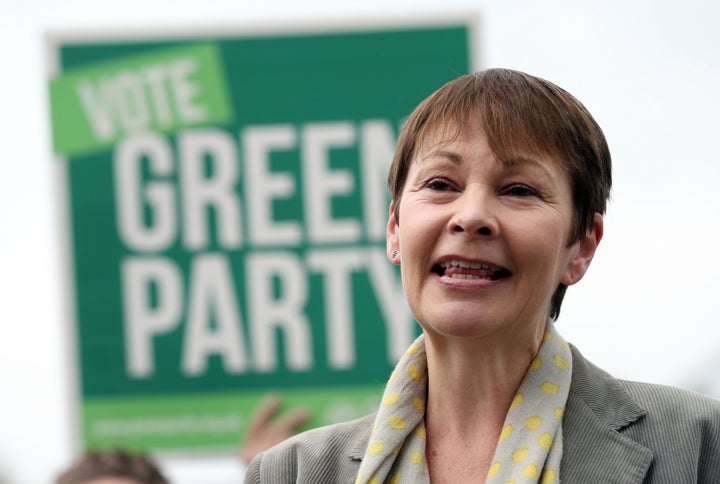 A loose progressive alliance is emerging ahead of the general election, after the Lib Dems decided not to stand against Caroline Lucas in Brighton Pavilion.
The Green Party leader has a 7,967 majority in the seaside constituency and the local Lib Dem party voted on Wednesday evening not to get in the way of her being re-elected.
Lucas welcomed the move and said she would be working with Tim Farron's party to fight the "extreme Brexit" being pursued by Theresa May.
In return, the Greens have decided not to stand in neighbouring Brighton Kemptown in an attempt to help Labour oust the sitting Tory MP Simon Kirby who has a slim 690 majority over Jeremy Corbyn's party.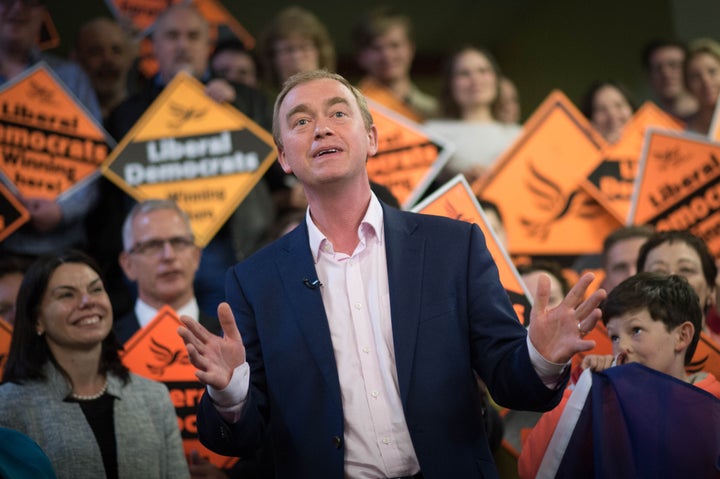 The Greens last year stepped aside in the Richmond Park by-election where Lib Dem Sarah Olney successfully ousted Zac Goldsmith.
Olney told HuffPost UK it was up to the Green Party if it wanted to stand down again in the coming re-match between her and Goldsmith.
"We have a lot of common ground, I support their very environmental agenda. We have common ground on Heathrow expansion. If they felt I was able to represent their views in parliament and therefore they wanted to get behind me i would be very happy for their support," she said.
Theresa May has claimed any alliance between the more leftwing parties would be a "coalition of chaos" and Conservative MPs attacked the decision.
In 2010, Lucas won Brighton Pavilion with 22,871 votes ahead of Labour's 14,904 votes and the Tories who won 12,448. The Lib Dems came fifth with 1,525 votes.
Lucas said of the decision: "In Brighton something amazing is happening. People are putting aside party allegiances and working together so we have the best possible chance of delivering a fairer voting system and beating the Tories at the next election.
"Tonight's decision by local Lib Dems is welcome, particularly after Greens stood aside in Richmond. They recognise that I will be fighting this government's extreme Brexit every step of the way and I thank them for their support."
"Greens will be standing for election across this country and putting across our unique vision, but in a handful of places members of local parties are taking brave decisions for the common good.
"It's now up to the Lib Dem and Labour leaderships to sit down for talks about how we can make this movement for electoral alliances work. Let's not condemn this country to five more years of Tory rule."
Sal Brinton, President of the Lib Dems, said: "Liberal Democrats across the country are challenging Theresa May's Conservative Brexit government. As in previous elections, a limited number of local parties are considering how best to provide that challenge in their constituencies.
"In Brighton Pavilion, local Liberal Democrats have decided to pursue that challenge jointly with the local Green Party. we welcome that constructive collaboration."
In Hove and Portslade, the constituency to the West of Brighton Pavilion, the Green Party is still currently planning to stand a candidate against the sitting Labour MP Peter Kyle.
However Davy Jones, the co-chair of Brighton and Hove Greens, told HuffPost UK this could change and the party was "up for offers".