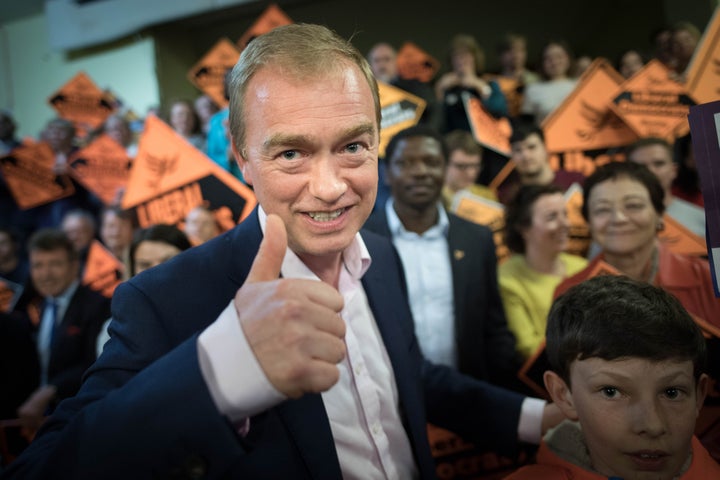 Tim Farron has said if Donald Trump can become president of the United States, then the Lib Dems can unseat pro-Brexit Labour MP Kate Hoey in Vauxhall as "anything can happen in politics" now.
Hoey is defending a sizable 12,708 majority in the south London seat. However 79% of her constituents voted 'Remain' at the EU referendum.
The Lib Dems are running an explicitly pro-EU general election campaign with the promise of a second referendum and have their eyes set on taking out pro-Brexit MPs.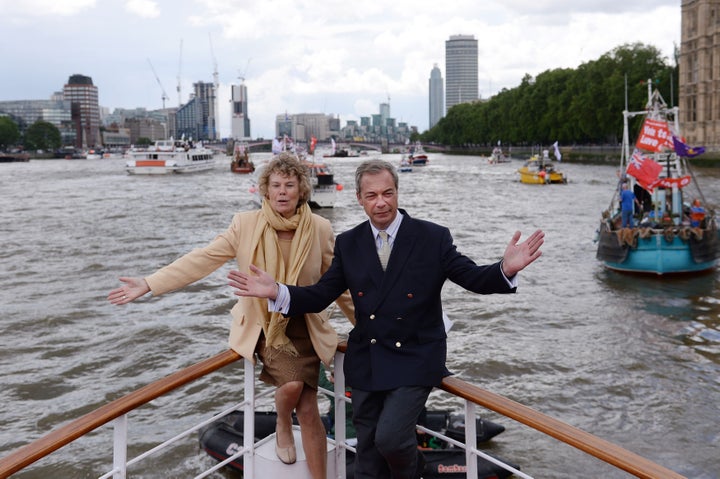 At the 2015 election Hoey won 25,778 votes. The Lib Dem candidate came fourth with just 3,312.
But speaking at a campaign rally for the Lib Dem parliamentary candidate George Turner on Monday afternoon in the constituency, Farron said the last 12-months showed "anything can happen in politics".
"There may well be people who after the Brexit vote, after the Trump vote, they think at a time when anything can happen, then actually it will be the worst thing that can happen," he said.
"The Lib Dems are here to prove that at a time when anything can happen - just maybe the best thing can happen too."
The Lib Dem leader added that the "Ukip candidate here in Vauxhall is basically going to be Kate Hoey" given her prominent support for Brexit.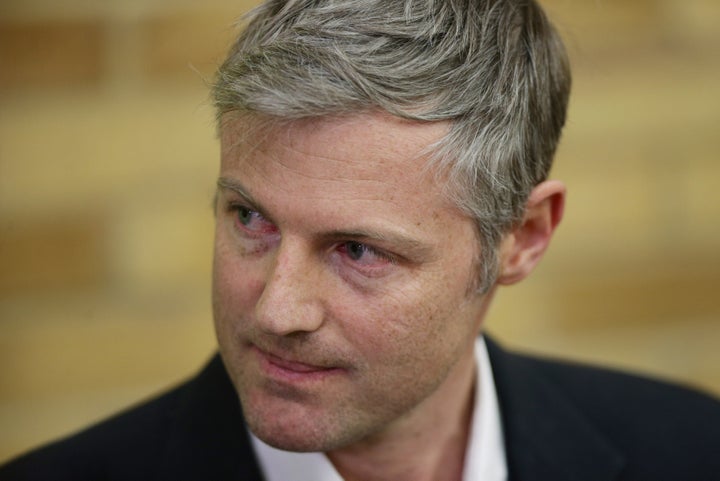 Goldsmith was dramatically ousted from parliament in December by Lib Dem Sarah Olney.
The Conservative saw his 23,000 majority vanish in the face of the pro-Remain campaign run by Olney.
Speaking to The Huffington Post UK today, Olney said if Goldsmith stood again it showed he had abandoned his opposition to the expansion of Heathrow for "another sniff of power".
"He stood down in October because he couldn't agree with Tory policy on Heathrow. When I met him I thought he was very sincere and very passionately opposed to Heathrow expansion," she said. "I did actually think he really meant it."
At the by-election, Goldsmith stood as an independent candidate having resigned the Tory whip in opposition to the party's decision to back a third runway at Heathrow.
Olney said: "Tory policy on Heathrow expansion hasn't changed so I don't understand why now he wants to stand for the Tories again. It really undermines what he has been saying about being a man of principle."
The Lib Dem MP added that she was confident should could keep her seat in parliament if Goldsmith tried to win it back. "I beat him before," she said.
Today the Lib Dems announced it has now grown to 100,000 members. The party said it has signed up 12,500 new members since Theresa May said she would be going to the country on June 8.
And it expects to surpass its previous record membership, which was 101,768 in 1994, within 24-hours.