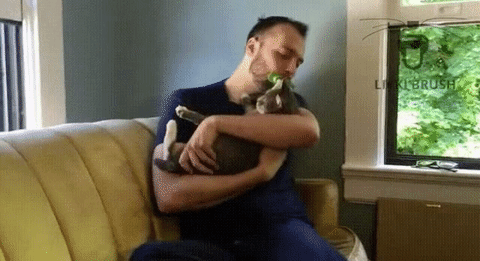 Yes that is exactly what it looks like.
Wait, that can't be right.
Holy motherducking catnip. It's real.
And it's not just limited to this one weirdo.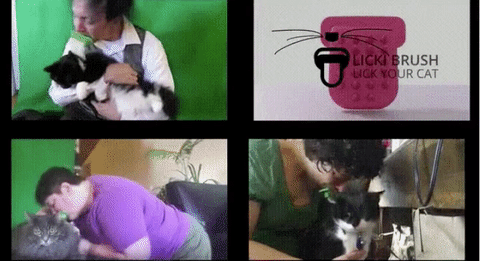 It is in fact the Licki Brush, a genuine crowdfunded attempt to let owners lick their cats and the RSPCA to consider drafting a whole host of new rules on what constitutes normal pet ownership.
Don't get us wrong, it's obviously useful for not getting fur in your mouth BUT ONLY IF YOU REGULARLY LICK YOUR CAT WHICH YOU DEFINITELY SHOULD NOT DO BECAUSE IT'S WEIRD.
And admittedly, the cats in the video do seem to be enjoying it BUT ONLY BECAUSE THEY HAVE NO CONCEPT OF THE BOUNDARIES OF ACCEPTABLE INTER-SPECIES RELATIONSHIPS.
More info if you need it here. Which you don't.