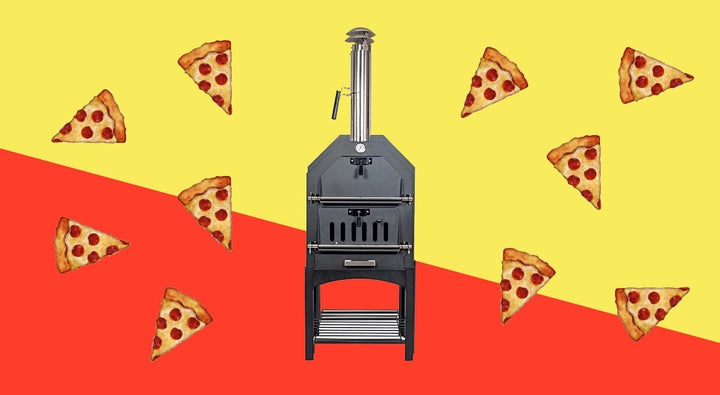 Summer – weather permitting – means long evenings spent outside in the garden sipping Pimms, eating BBQ food and, if Lidl gets its way, munching on pizza cooked in your very own pizza oven.
While pizza ovens might seem like they'd cost a small fortune, the discount supermarket's La Hacienda Pizza Oven is priced at just £99.99. And they're on sale in store from Thursday 13 June.
Lidl claims it's cheaper than other pizza ovens on the market and is big enough to cook a 12″ pizza and can double as a grill to work as a BBQ, too.
There are plenty of bargain garden accessories on sale at the moment if you're in the market to upgrade your space.
We all work hard to earn our money – so it shouldn't feel like hard work to spend it well. At HuffPost Finds we'll help you find the best stuff that deserves your cash, from the ultimate lipstick to a durable iron to replace the one that broke (RIP). All our choices are completely independent but we may earn a small commission if you click a link and make a purchase.