Parents try everything they can to get their kids to sleep – relaxing bath times, bedtime stories, maybe even a lullaby. But according to some mums and dads, all you really need is an 87p bubble bath.
The 'Little Angels Vapour Bath' from Asda, said to give children a soothing, menthol-scented soak, has been garnering loads of five-star reviews online.
"I brought this for my seven-week-old daughter, and after having a bath with it, she slept a full nights sleep (nine hours!)," reads one.
Another mum wrote: "Just used this on my one-month-old as he's been really sniffly for a while with a cold. As soon as he was in the bath for few mins we noticed his breathing improved, and he settled down to sleep so much better. Would deffo recommend to everyone I know!"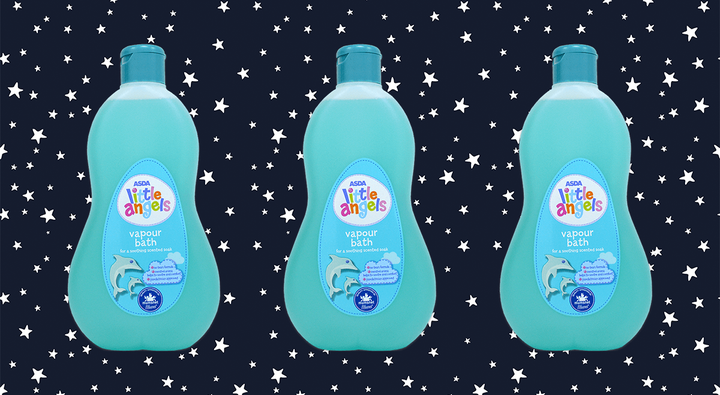 Offering a vapo-rub experience in bath form, the formula is "paraben free, dermatologically tested and paediatrician approved", according to Asda's website
Some parents said the vapour bath has been a "lifesaver" in clearing blocked noses, with one writing: "I love this stuff and use it for all my three children and even myself when I'm a little bunged up. Helps us all breathe a lot better."
In fact, quite a few have said they buy it for themselves, too – not just the kids. "I have used this product for years," a recent review reads. "I don't have children but it really helps with my anxiety to relax me I can highly recommend it."
Another woman wrote: "I found this in the last few weeks of my pregnancy and it smells amazing. I still use it for myself and both kids. I'm literally obsessed with it."
Read the reviews for yourself here, or if you fancy buying a bottle for yourself (it is under a quid), click here.