A six-year-old Afghan boy who captured hearts around the world with his homemade Lionel Messi shirt has finally met his hero - and was so thrilled he refused to leave his side.
Images of Murtaza Ahmadi wearing an improvised shirt made from a blue and white striped plastic bag were widely circulated online earlier this year.
The youngster was eventually sent an authentic shirt by Messi, which he modelled with pride, but he has now had the experience of a lifetime.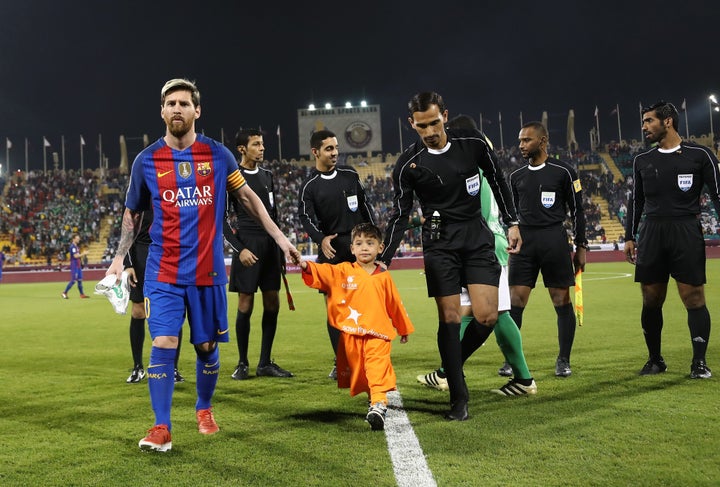 The youngster was given the chance to walk onto the pitch alongside his hero in in Doha, Qatar.
Murtaza clearly thoroughly enjoyed the experience, hugging Messi repeatedly and grinning as he posed for photos ahead of Barcelona's friendly against Saudi Arabia's Al Ahli.
But when the time came for kick-off, the six-year-old continued to run around on the pitch, despite players, including Messi, trying to direct him off to the sidelines.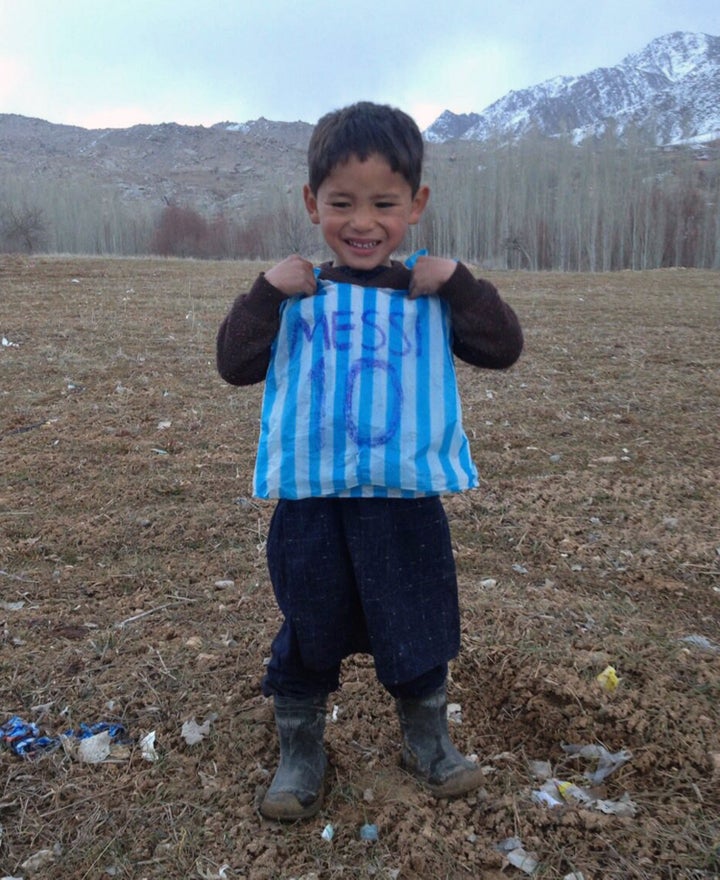 Eventually a referee scooped him up, still beaming, and took him off the pitch.
The Ahmadi family was forced to flee Afghanistan to neighbouring Pakistan after Murtaza became famous. They were plagued by telephone threats and a menacing Taliban letter as the insurgents perceive most of today's sporting events as corrupt Western influence.
After the Taliban were toppled, Afghanistan saw a rebirth of sports across the country.
He said he feared that his son would be kidnapped.