English Sheepdogs, Great Danes and Akitas are among the dog breeds being shunned by Brits, as they appear to be trading in bigger dogs for more compact pooches because of cramped accommodation.
Because of this trend, The Kennel Club says smaller dogs like French bulldogs, Dachshunds, Corgis and Schnauzers, have accounted for 90 per cent of the biggest increase in breed numbers in the past five years.
The organisation attributes this shift to smaller pups as being partly driven by people wanting their pet to suit a "city lifestyle", which often means living in a flat rather than a house.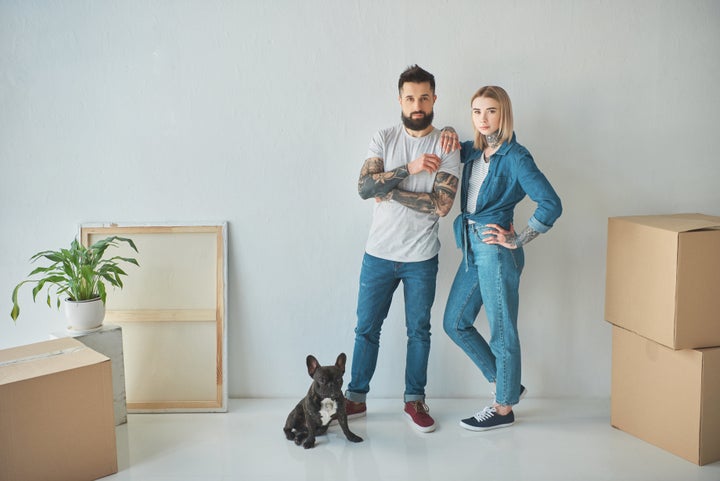 It's no secret that the UK is in the middle of a housing crisis - with fewer young people able to get on the property ladder and people being pushed into increasingly smaller spaces, whether that is renting or buying. In fact, the Royal Institute of British Architects says new homes are now 20 per cent smaller than they were in 1970, with homes in London being the smallest nationwide at an average of 56 square metres.
So it's because of this squeeze, people are making their pet decisions based on size – and it's having a worrying knock-on effect. The number of Old English Sheepdogs is now so alarmingly low that they are on an "at watch" list.
Yet in complete contrast, the Pembroke Welsh corgi – the Queen's favourite breed – came off that list since numbers rose 39 per cent in the last five years.
Other breeds affected by the accommodation squeeze are the Alaskan Malamute, which have dropped by 34 per cent, the Bearded Collie (30 per cent), the Giant Schnauzer (21 per cent) and the Welsh Springer Spaniel (18 per cent).
"City lifestyles area huge factor in the changes in popularity," says Caroline Kisko, secretary of the Kennel Club. "Smaller dogs can be a good fit for urban life."
Kisko also attributes the popularity of small dogs to celebrity owners, such as David and Victoria Beckham, singer Lady Gaga and actor Hugh Jackman, who all own French bulldogs.
But she warns that just because these breeds are smaller, it doesn't mean they need less exercise or attention. "Smaller dogs such as the miniature bull terrier and toy poodle need up to an hour of physical and mental stimulation a day to keep them happy and healthy," she says.