In Spenny vs Penny we compare the products we love, with those following in their (sometimes pricey) footsteps. Are they worth the cash? Here, we try to find the best hot cloth cleansers – thick facial washes, designed to be smoothed onto dry skin and then removed with a few swipes of a muslin cloth soaked in hot water – trying each out for a week to see the results.
There's a reason that people talk about Liz Earle's hot cloth cleanser as the ultimate face wash. It smells delicious, singing with the fragrance of eucalyptus, rosemary and chamomile, and slathers on smoothly – a rich mask for everyday that manages to be both soothing at night and reviving in the morning.
I use it day and night for a week on my combination, dehydrated skin, which tends to flake if not given enough moisture or break out if given too much oil –yes, that's every bit as annoying as it sounds – and am convinced by the results. The cleanser takes make-up off effectively and gently, including my tubing mascara which can be stubborn. The muslin cloths give your face a gentle exfoliation without it really noticing (or complaining), and my skin is left feeling clean but not tight.
It has all the good things going for it, then – except the price. I might love the Liz Earle product, but £27 for a tube of cleanser (£28.50 with two muslin cloths) seems expensive, given that it stays on your face for all of a couple of minutes a day.
But do any of the alternatives give a similarly good effect – and for less?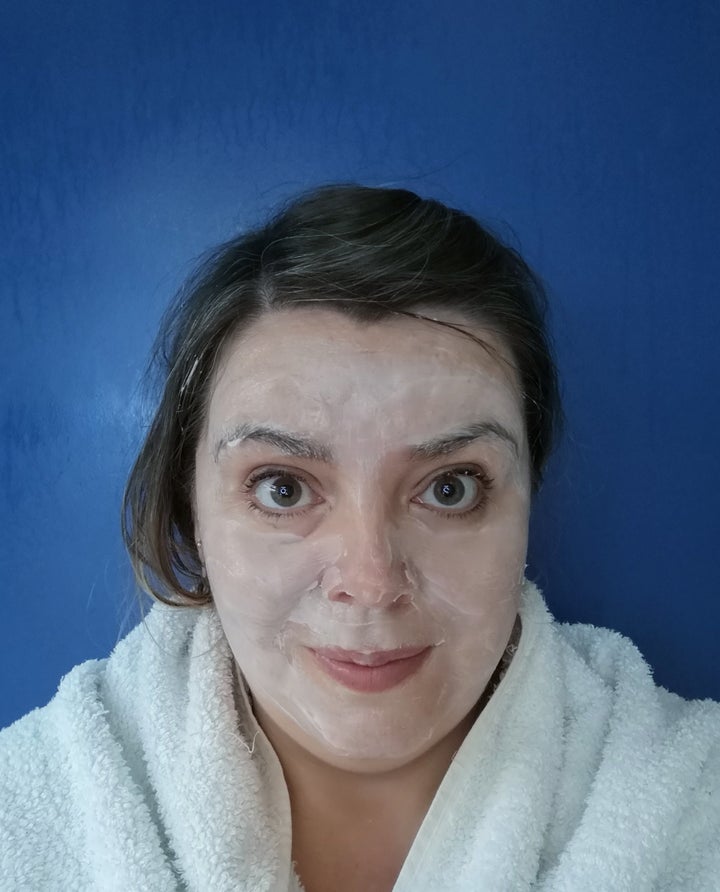 This Boots-brand cleanser is so rich that it feels a bit like you're spreading moisturiser or even sun-cream on your face, rather than a face wash. Whether that's a good thing or not probably depends on the dryness and possibly the maturity of your skin – I wasn't entirely convinced it was right for my late-30s skin, but I could imagine other women in my family being much more appreciative.
The cleanser is marked as being suitable for sensitive skin, and my sometimes touchy mug coped with it very happily. But it is quite strongly fragranced – I found it much more perfumed than I liked; in the morning, particularly, I prefer something fresher and more natural. This proved a bit overwhelming.
A small gripe, but the included cloth feels a bit below par – particularly for the cash. One cloth, significantly smaller than any of the others on the market. Of course, you always use a flannel or any of the many hundreds you quickly build up once you've been buying these cleansers for a while.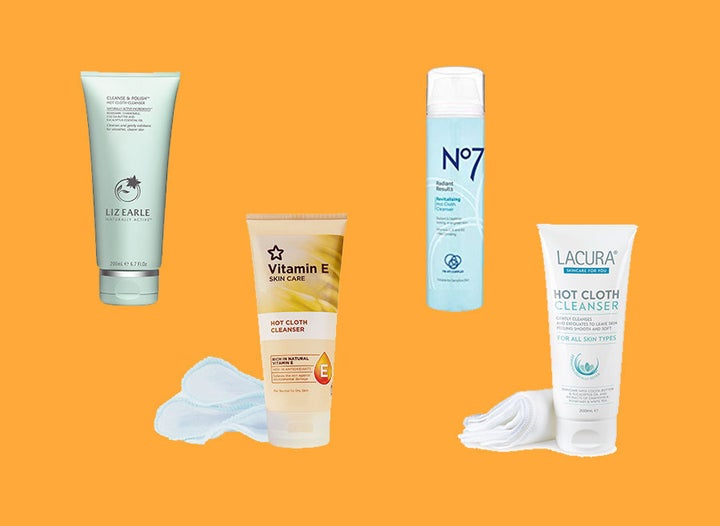 It's pretty clear which product inspired Aldi's Lacura cleanser: with rosemary, chamomile, cocoa butter, white tea and eucalyptus oil it has the same kind of heady herbaceous scent to the Liz Earle hot cloth cleanser, and the packaging has a similar colour scheme, if not the quality look. (If you care about how things look on your bathroom shelves, then LE's matte packaging is much sleeker).
This is a decent enough cleanser – it takes make up off effectively and without dragging – but is thinner and feels less nourishing on the skin. On my face, it was also much more drying than Liz Earle; I found myself rushing to get my serum on quick-smart. For me, this is fine in a pinch – but if you have skin that is oilier than mine, it might be a better match. And at this price, you can afford to test it.
Superdrug make a couple of hot cloth cleansers – this Vitamin E version, and something called Naturally Radiant which is a closer match to the Liz Earle formula, but caused me to break out when I tried it. (Other people are fans.) The Vitamin E one is brilliant, however – it has a great texture, a pleasant if slightly underwhelming scent of holidays, and is less drying than Liz Earle on my skin. I'm probably kidding myself that anyone can really tell which facewash I've been, but even if someone did get weirdly close to inspect my skin, I think they'd be hard pressed to spot the difference when washed with this, or the posher bottle.
The cloths that come with this aren't quite as nice (though they really aren't bad). But importantly, it is also around a quarter of the price of the Liz Earle – and often on offer. It's not a pretty bottle, but for every three tubes you get through, you're basically saving the price of a bottle of perfume, tub of expensive moisturiser, or pair of trainers. Worth it in my book.
We all work hard to earn our money – so it shouldn't feel like hard work to spend it well. At HuffPost Finds we'll help you find the best stuff that deserves your cash, from the ultimate lipstick to a durable iron to replace the one that broke (RIP). All our choices are completely independent but we may earn a small commission if you click a link and make a purchase.