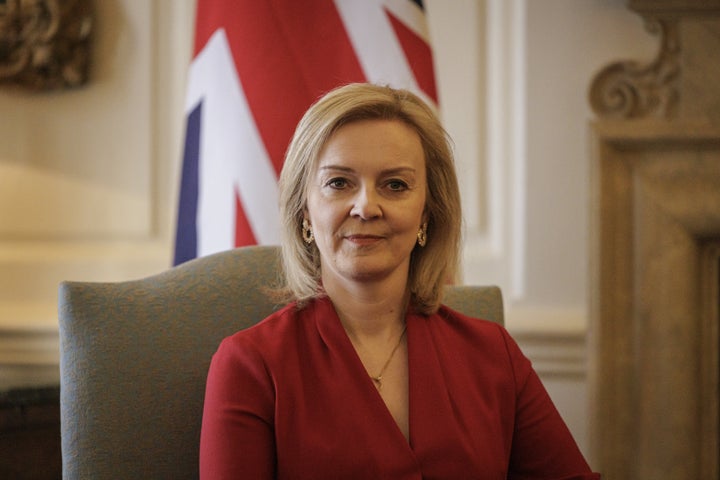 Liz Truss today suggested the government would back Brits who want to go and fight in Ukraine against Russian troops.
The foreign secretary told the BBC's Sunday Morning show: "If people want to support that struggle I would support them in doing that."
She was asked about Ukrainian president Volodymyr Zelenskyy's call for people from abroad to join an international force.
Zelenskyy has promised to arm any foreign volunteers who travel to his country to fight against Vladimir Putin's forces.
Commenting on the proposal, Truss replied: "I do support that and, of course, that is something that people can make their own decisions about.
"The people of Ukraine are fighting for freedom and democracy, not just for Ukraine, but for the whole of Europe. Because that is what president Putin is challenging.
"And absolutely, if people want to support that struggle, I would support them in doing that."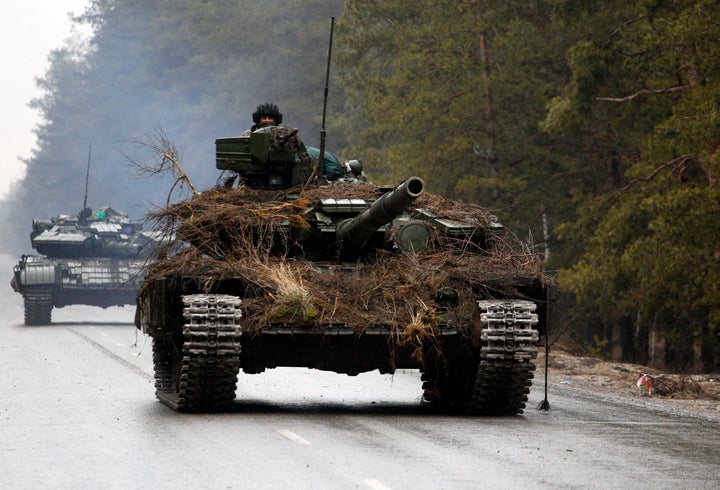 Asked whether she would back people from Britain going over to Ukraine to help them fight, she replied: "Absolutely, if that's what they wanted to do."
In a separate interview with Times Radio, Truss said she would not oppose civilians who did not have military experience travelling to fight.
Asked if they could be caught under laws against foreign fighters, she replied: "It is a matter for each individual to decide.″
The cabinet minister also warned that the Ukraine crisis may continue for years, adding: "We need to be prepared for a very long haul."
She said she feared the Russian president was willing to use the "most unsavoury means" in a war that could become "very bloody" and escalate into a conflict with Nato.
In a Tweet this morning, Zelenskyy said Ukraine had filed a lawsuit against Russia in the UN International Court of Justice in The Hague.
"Russia must be held accountable for manipulating the notion of genocide to justify aggression," he said.
"We request an urgent decision ordering Russia to cease military activity now and expect trials to start next week."
It comes amid reports that Russian troops have entered Ukraine's second-largest city Kharkiv and huge numbers of people have continued to flee for neighbouring countries.
The number of people fleeing Ukraine is thought to have reached 368,000, according to the United Nations High Commissioner for Refugees.
Air raid sirens have been going off in Kyiv this morning and the Ukrainian president has rejected negotiations with Russia in Belarus - saying the country has been used for attacks.
Meanwhile, Western countries have agreed to remove some Russian banks from the Swift international banking system.