A jealous ex-boyfriend who hid overnight in a loft before murdering the mother of his child has been jailed for life.
William Mack, 39, laid in wait for more than 16 hours before catching Leanne Wall, 36, by surprise soon after she woke up.
Mack, who was fuelled by paranoia that his ex-girlfriend had cheated on him at a party, headbutted her and then strangled her with a belt and his hands.
After murdering Wall, Mack charged his mobile phone and called her parents to ask her to come to the house to pick up their toddler daughter, Elise.
The sentencing judge described the attack as "a callous pre-meditated and planned killing".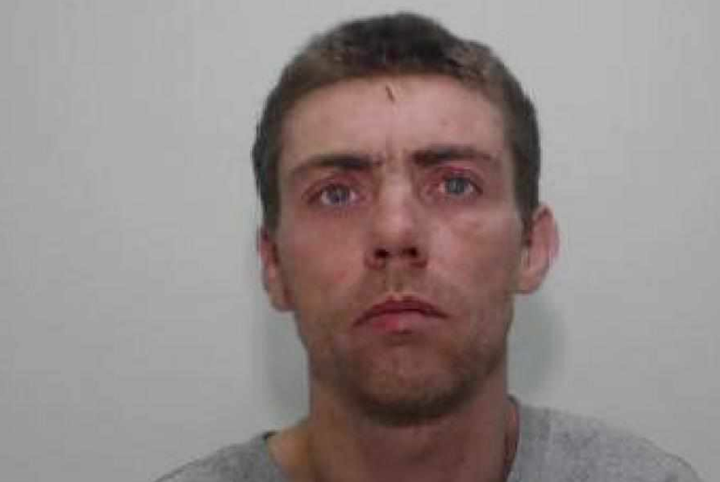 Unemployed Mack threatened to kill Wall the day before and also made clear his intentions to a friend in "chilling" text messages, Manchester Crown Court heard, the Press Association reports.
In one he wrote: "Can't cope with this any more. I will take her out soon if this is not sorted out", while he later texted: "I am going to do her in. We both lose. I will get locked up but at least I will still have a life."
When Wall returned from work on February 11 she suspected that Mack had been in her house in Whitefield, Greater Manchester, as the kettle was still warm and some of her clothes were missing, the court heard.
She texted Mack - unaware that he was in the loft with a sleeping bag and food and drink - and later rang a friend to say she had heard noises in the house but thought it was her dog.
Rob Hall, prosecuting, said the pair first met in 2009 shortly after Mack, who had a lengthy list of previous convictions, came out of prison after being jailed for wounding.
Her family, he said, could not understand what attracted Wall, a business risk manager at Manchester-based financial advisers St James's Place Wealth Management, to the regular cannabis smoker but they supported her nonetheless.
Hall said: "It may well be that the imbalance between Leanne Wall having her own home and career contributed to his paranoia that she would be unfaithful and leave him."
A pattern developed where Mack would respond unlawfully each time Wall tried to end their relationship, he continued.
Police were called to their home in Conway Avenue on a number of occasions dating back to February 2010.
In December last year Wall suffered bruising to her neck after Mack restrained her by the throat while the following month she dialled 999 to tell police that Mack had threatened to blow up her home with a gas explosion.
No blast took place but Wall asked for Mack to be sectioned under the Mental Health Act, the court was told.
Mack's paranoia heightened following a birthday party they attended on February 6.
Sentencing him to a mininum jail term of 16 years, Judge Patrick Field QC told the defendant: "You convinced yourself quite wrongly that she had had sex with another man.
"You were told on numerous occasions that this was not true. You chose to ignore that advice. You continued to be driven by jealously and possessiveness.
"Leanne, it seems, asked you to leave the house once again but instead of leaving you hatched a plan to wreak revenge on her for rejecting you. "
He fled the house before they arrived and was later apprehended on the hard shoulder of the M60 motorway after he had earlier been spotted hiding in a back garden.
When interviewed, Mack claimed a confrontation took place after he came down from the loft and he had only wanted to scare Wall into telling "the truth" about the party.
Michael Lavery, defending, said: "He acted abhorrently and is disgusted with himself. It is beyond his comprehension how he acted that day. He cannot understand what he did and why he did it."
Judge Field rejected Mack's version of events and told him his "selfish act" had deprived his daughter of the love, nurture and support of her mother.
Mack pleaded guilty at a hearing last week to her murder.
Senior investigating officer Duncan Thorpe, from Greater Manchester Police's major incident team, said: "What happened to Leanne was a tragedy and her family and friends went through something that nobody ever should.
"I know the sentence passed here today won't change what happened but I hope it will go some way to giving them all some form of closure.
"My heart goes out to all of them, especially Leanne's daughter."
In a tribute issued after her death, Wall's family said she was "a loving mother, daughter and sister and a great friend to so many".
Their statement added: "Leanne was fun-loving and hardworking, she had a big heart and will be forever missed."