David Seath, who collapsed just three miles short of the finish line from a suspected cardiac arrest, "lived life to the full", his family said.
Paramedics were called and the 31-year-old was taken to St Thomas' Hospital but was pronounced dead a short while later.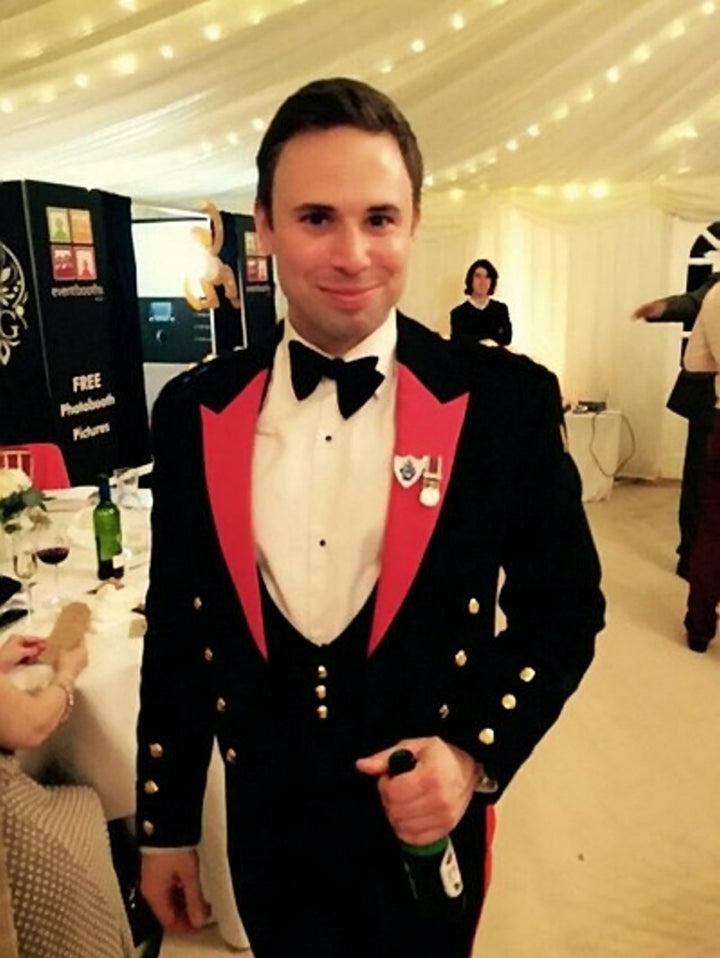 Now his friends and colleagues want to "complete what he started" and are planning to walk the final three miles in his honour.
Captain James Walker-McClimens of the 7th Parachute Royal Horse Artillery set up the JustGiving page in his memory.
Having served with Seath in the 19th Regiment The Royal Artillery The Highland Gunners in Tidworth, they then went on tour together to Afghanistan in 2012, returning at the same time.
"We have stayed in touch ever since, he was at my wedding last year," said Walker-McClimens
"He was the greatest type of guy you could imagine - everyone loved him. He was funny, outgoing, generous - he was just not a bad guy in any way shape or form."
He said that the news had come as a complete shock to all those who knew him - and that a "whole group" of Seath's friends want to complete the marathon for him.
"In the Army we don't like unfinished business, it was something he wanted to do - he wanted to do the full marathon, so we are going to complete it for him," he said.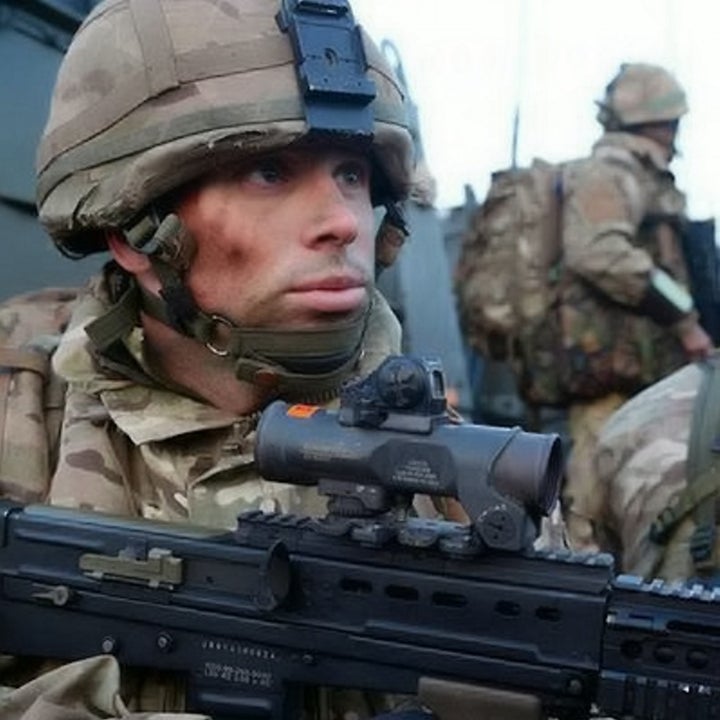 A message on the page reads: "Today we heard the tragic news that our friend Dave Seath passed away whilst taking part in the 2016 Virgin London Marathon.
"He was three miles short of the finish line and collapsed on Upper Thames Street.
"His friends and colleagues are planning to complete what he started, in his honour. We will walk as one, the final three miles of the marathon, starting where he fell.
"We're raising money for Help for Heroes, a cause he ran and died for. He was our friend and hero."
Seath was a fire support team commander in 29 Commando Regiment Royal Artillery.
He leaves behind his parents Libby and Pete, brother Gary and girlfriend Gabby Judd.
His mother Libby Seath said: "David has achieved more in 31 years than most people do in 70.
"He lived his life on the edge and to the full. He was running to raise money for Help For Heroes, a cause which was very important to him," the Press Association reports.
Before the run he posted on his JustGiving page: "A big thank you to everyone that has been so generous and sponsoring me for tomorrow.
"I am sure H4H will be equally as appreciative. Every penny counts and to have broken the £200 mark with your help is very special. Thank you all so much."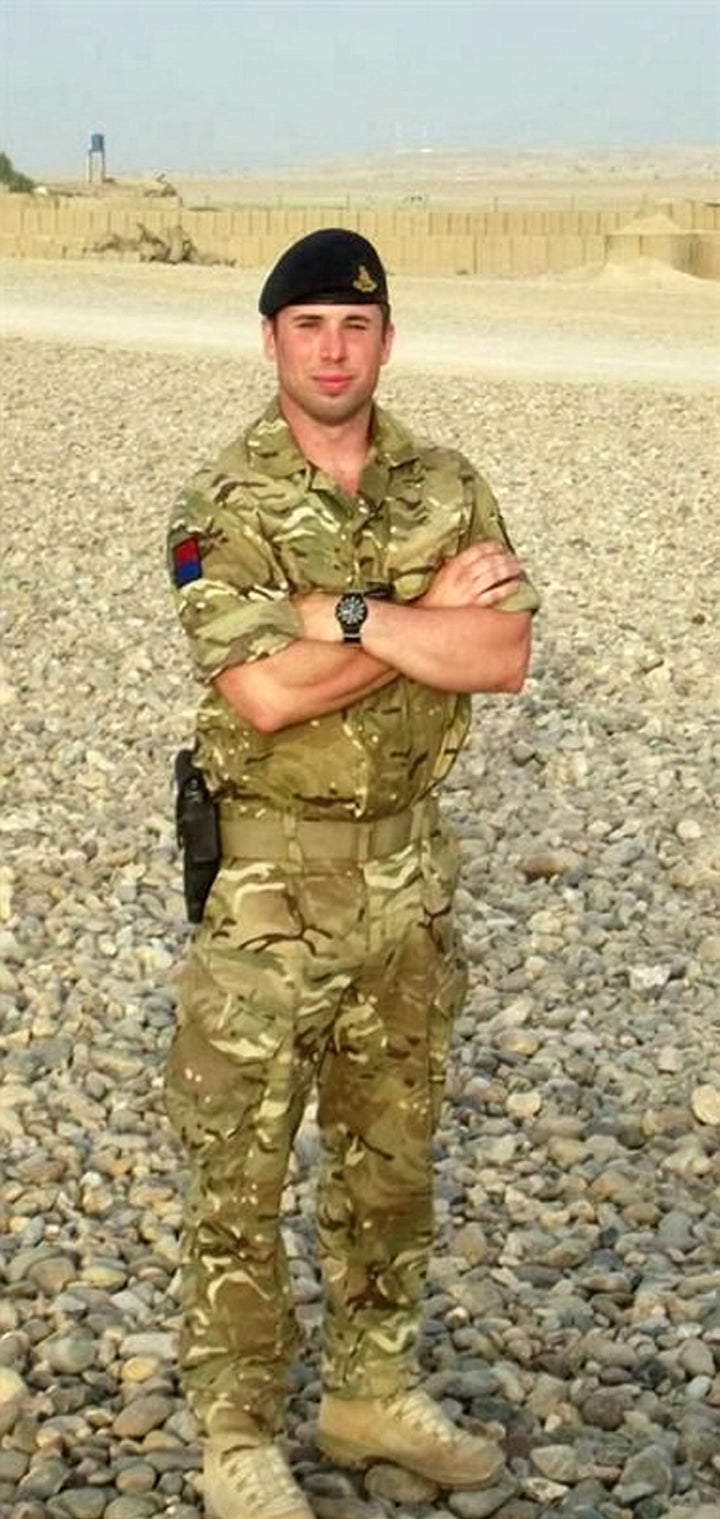 Seath's fundraising page had an initial target of £250 but donations are now flooding in. More than £1,340 has been donated so far.
Many strangers have donated to Seath's page and left heartfelt messages of condolence.
One anonymous giver wrote: "What a man. Thoughts are with all your family and friends. Let's raise an amazing amount in his memory."
Another person wrote: "What an incredibly sad story, thinking of your family and friends at this difficult time."
Seath, who was from Arbroath in Angus, completed two masters degrees at the University of Aberdeen before joining the Royal Military Academy Sandhurst in 2009, the Press Association reports.
Marcel Hug of Switzerland won the men's wheelchair race ahead of Britain's Paralympic champion David Weir in third.
American Tatyana McFadden won the women's race for a fourth consecutive year.
It is believed yesterday was another milestone year for Virgin Money London Marathon, with more than 39,000 people starting the race.