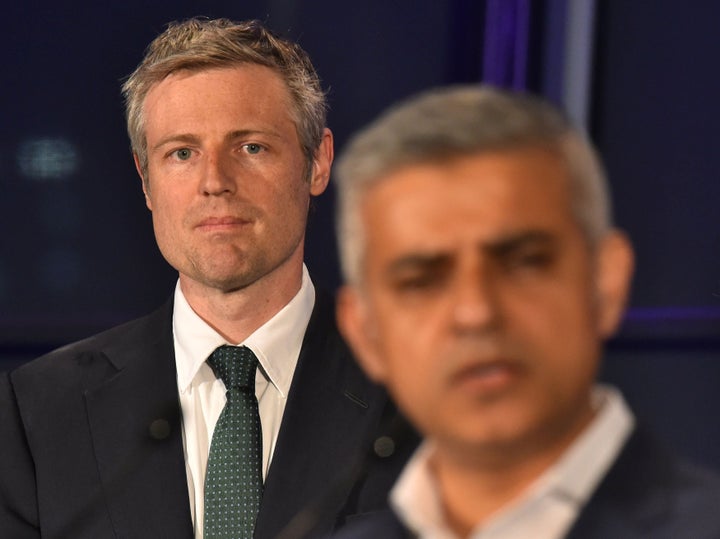 19-year-old activist Ido Vock penned a letter mocking Goldsmith for yesterday's result, but also managed to make a serious criticism of what he called a "racist, dog-whistle" campaign.
On letter-headed paper, addressed to the office of Zac Goldsmith MP, Vock simply wrote "haha". Quite a few times.
He ended the signed letter with a PS, revealing he had only joined Labour in the final week of campaigning and added: "Here's the hoping me and my party can help inflict many more humiliating defeats on your party."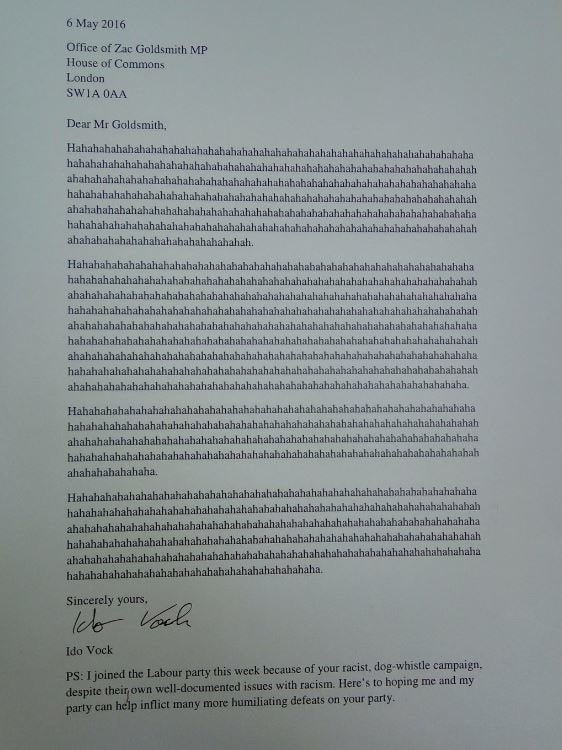 Vock went on to claim that had Goldsmith won in Thursday's mayoral race, the Conservative party would have been "encouraged" to repeat their election strategy.
"I hope it dissuades the Tories from running a campaign like that ever again, considering that Goldsmith has probably lost more badly than he would have running a bog standard campaign on the issues," he told The Independent.
"If Goldsmith had won it probably would have encouraged them to repeat those kinds of tactics in future elections, which is why I cared more than usual about elections for a glorified transport commissioner."
The Richmond Park MP has previously denied conducting a racist campaign, saying that his rival and London's first Muslim mayor Sadiq Khan had "given platform, oxygen and cover to extremists".
He said the Tooting MP had showed "appalling judgment" by speaking at events that include people with "repellent" views.
Goldsmith added Khan had been "hiding behind Britain's Muslims" by calling his detractors "Islamophobic".
Related