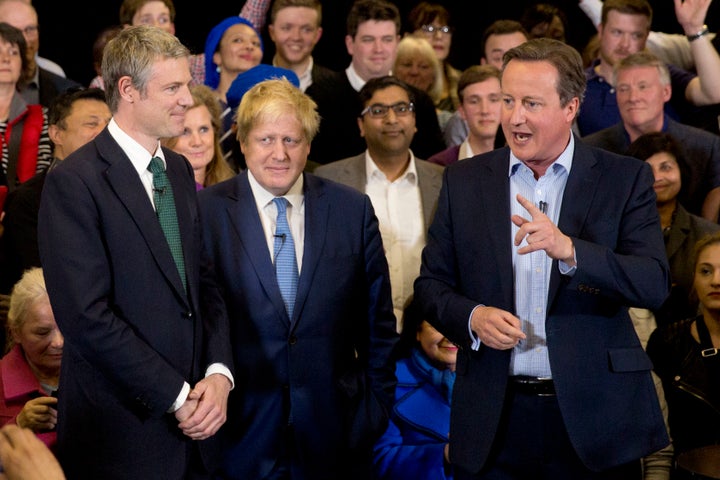 After an election battle deemed racist and divisive, London has elected its first Muslim mayor. Sadiq Khan comfortably defeated Zac Goldsmith in what was otherwise a difficult night for Labour in Scottish, Welsh and English council elections.
Goldsmith's campaign sent letters to voters that were apparently tailored to their ethnic group while white voters received more generic literature. In it, Goldsmith emphasised Khan's supposed links to Muslim extremists and stressed the fact the Labour candidate shared a platform with Tooting imam Suliman Gani, who has been accused of supporting Islamic State.
This was despite the fact Gani had also attended an event with Goldsmith and backed Khan's Conservative opponent in the General Election.
It was a campaign slammed by one senior London Tory as "outrageous" after the polls closed on Thursday night.
Andrew Boff, the former leader of the London Assembly's Conservative group, said that he and many other Tories in the capital were "really troubled" by the Goldsmith tactic of painting Labour's candidate as an extremist.
"I don't think it was dog whistle, because you can't hear a dog whistle. Everybody could hear this," he said.
"It was effectively saying that people of conservative religious views are not to be trusted and you shouldn't share a platform with them and that's outrageous."
"I was really troubled by one particular aspect [of the campaign] and that's when he started equating people with conservative religious views with sympathising with terrorism. That sent a message out to many of the communities in London that's very difficult to justify," Boff added.
Boff's views are shared by many London Tory activists contacted by The Huffington Post UK, who fear that Downing Street and Conservative Party HQ's strategy has set them back years in the capital.
According to one expert, a campaign like this might have succeeded in London just eight years ago, but shifting demographics, including the influx of younger, more liberal people and the decline in the conservative white vote, have made the city much less receptive to it.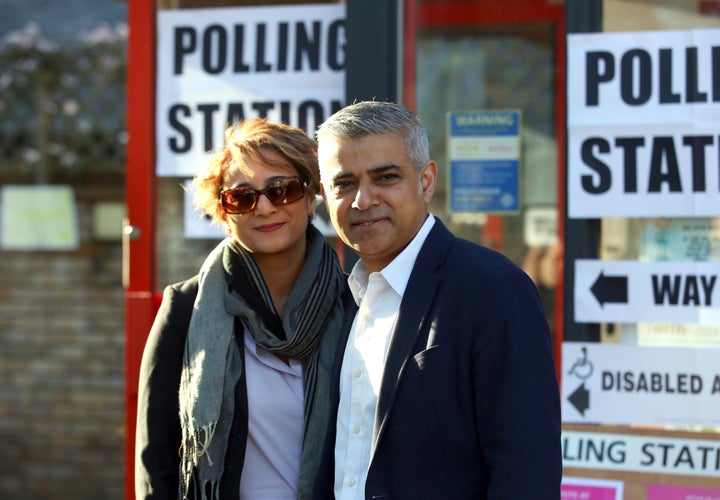 "London is not likely to respond positively to forms of politics that look xenophobic and racist," Matthew Goodwin, a professor of politics at The University of Kent and expert in Britain's radical right, tells HuffPost UK. He says the demographic changes in the capital were a key reason the Goldsmith campaign style had not worked.
"In 2004 and 2008, there was still an opportunity for the Conservatives to mobilise opposition to a Labour movement and mobilise a whiter vote, particular in the outer boroughs of London - areas where there was less diversity and where there were more socially conservative voters," Goodwin says.
"I would argue that, fast forward almost 10 years, that those areas in turn have become less receptive to that style of politics. They've become more diverse, some groups have moved in and some have moved out and other groups have moved in.
"As a consequence, I just don't think the same amount of electoral potential was there for the Conservative Party that was there in the earlier years," Goodwin adds.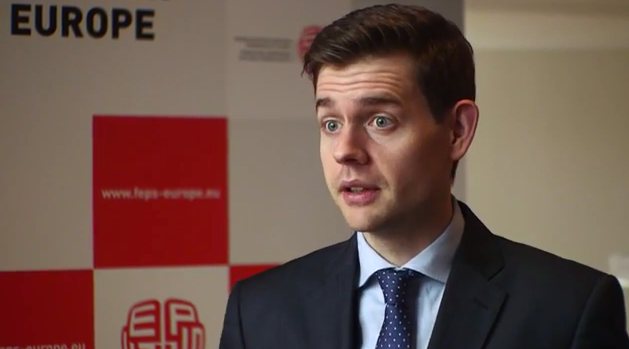 London may have a reputation as more left wing and socially liberal than the rest of the country, but white voters from poorer backgrounds are just as drawn to anti-immigration rhetoric as anywhere else, Goodwin says.
But many of these voters have moved from outer London to places like Essex, meaning the arrival of people from ethnic minorities in the capital has further diluted the political clout of the white working class people, he adds.
"We know white working class people in London who haven't got a degree are just as likely to vote for Ukip as white working class people in other parts of the country," Goodwin says. "The issue is those voters have become less influential, less decisive as the electorate has become ethnically and culturally diverse."
Shazia Awan, a former Tory parliamentary candidate who recently came out against the party, accusing it of racism, tells HuffPost UK that she found the campaign was worse because it happened under David Cameron's leadership, who sought move the Tories away from Theresa May's famous description: "The nasty party".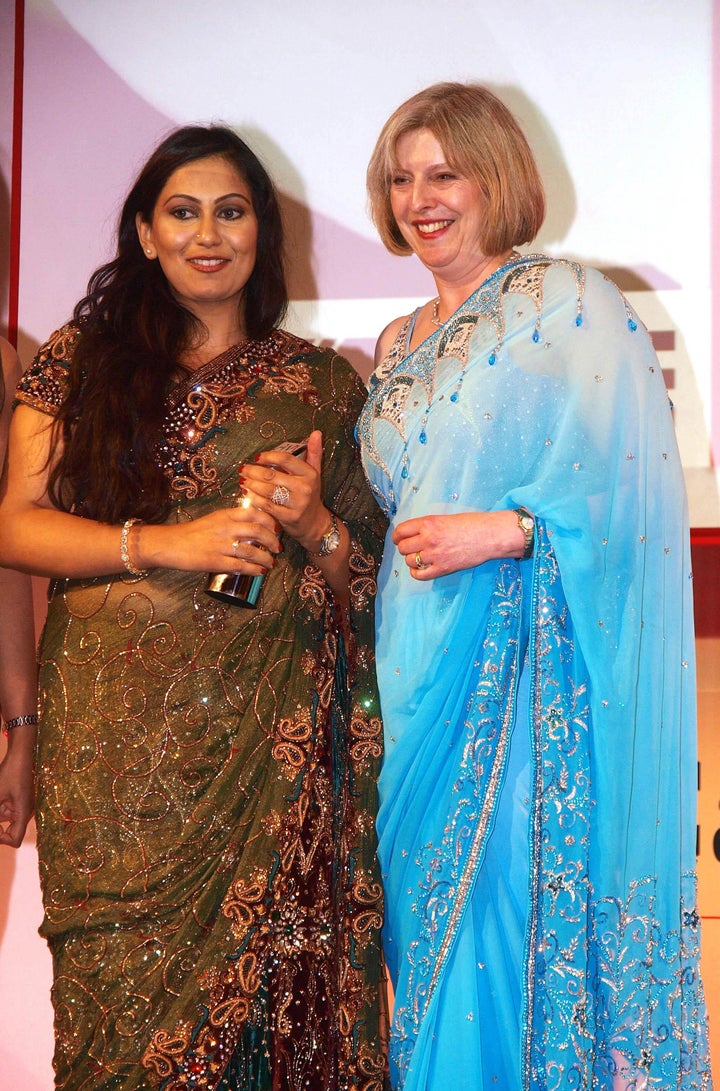 Awan stood as a Conservative parliamentary candidate in the 2010 General Election. She was the first Asian woman to address the party's Welsh conference.
She says: "There's no doubt in my mind that [Cameron] is obviously not a racist. He's actually a nice guy. I've campaigned with him, I've been done so many different things with him over the years, that's why it's been all the more disheartening for me to see this vile, repulsive and ugly campaign that he's allowed the party to run."
Awan hit out at the Conservatives for sending people of different ethnic background different letters. People of Indian descent received ones claiming family jewellery would be taxed if Khan became mayor. Awan said many Londoners of Asian descent are in mixed racial relationships, meaning different letters from the Goldsmith campaign arrived in the same household. Writing in The New Statesman last month, Awan described a woman from Singapore receiving the leaflet that warned of the jewellery tax while her white partner received a generic "Back Zac" one.
"[The campaign literature] depended on the colour of their skin and whether they've got an Asian sounding surname or not, it's a disturbing type of colonial politics," Awan tells HuffPost UK. "They obviously don't understand London to run a campaign like that." Awan noted wryly that Peter Durnell, a regional Ukip chairman, tweeted her New Statesman article, condemning the racism she alleged within the Tories. The Eurosceptic party has been dogged by allegations of racism. "I just thought: 'The irony,'" Awan says.
Goodwin believes part of Goldsmith's strategy was to pick up second-preference votes from London's Ukip supporters. The Eurosceptic party's candidate Peter Whittle has said cutting high immigration is "the only real way" to deal with the capital's housing crisis. But London has been "difficult territory" for Ukip, Goodwin said. Referring to the Essex seaside town represented by Ukip's only MP, he adds: "London isn't not filled with Clacton-type voters."
Goldsmith's campaign might seem "Ukip-style" but it bears more hallmarks of a "traditional 1970s-style Conservative campaign" for trying to link Khan to Islamic extremists, Goodwin says. He adds: "It's a form of politics you might expect to be pushed more by the radical right but I think the Conservatives have willingly deployed anti-immigration populism through their history."
Goodwin says the Tories' performance in London reflected problems they had in other diverse cities. He says Goldsmith's campaign was a missed opportunity for the party to "reconnect the Conservative brand with minority ethnic voters at a time when, nationally, Labour is struggling". He adds: "But instead the Conservative party chose to do the opposite which is send minority ethnic voters a message: That they are not welcome in the democratic system. If they were ever to contemplate entering elected office, they would quickly be tarnished with the brush of extremism."
Awan says she has been contacted by "senior Conservatives", whom she declined to name, who told her they were dismayed by Goldsmith's campaign. "I have a lot of friends in the Conservative party who are very disheartened," she says. "It actually pained me to vote Labour but I felt the Conservative Party doesn't deserve the support of young, liberal-minded conservatives like me."
With files from Paul Waugh