Lonely millennials are more likely to experience mental health problems than the general population, with the chances of experiencing depression or anxiety, or attempting suicide, more than doubling, new research suggests.
According to the study, published in the journal Psychological Medicine, 7% of participants said they "often" had feelings of loneliness while between 23% and 31% said they had felt left out or lacking in companionship in the past. Those who identified as lonely were also found to be more likely to be unemployed than others their age.
The results follow findings from the Office for National Statistics (ONS), which found 5% of adults in England report feeling lonely "often" or "always", with younger adults (those aged 16 to 24) more likely to experience loneliness than those in older age groups.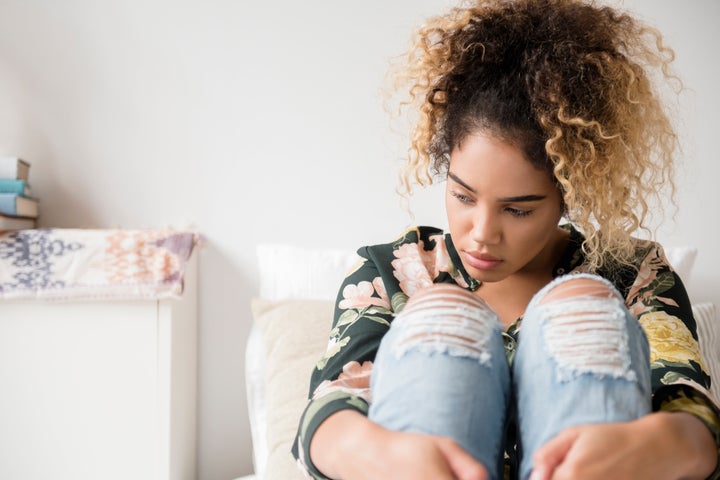 The research looked at the experiences of more than 2,000 same-sex twins born in 1994 and 1995 in England and Wales, making them between the ages of 23 and 24 today.
The scientists, led by academics from King's College London, surveyed participants about their experiences at different stages of their lives on topics including loneliness, mental health, physical health, relationships and general life experiences. The latest study analyses data taken when the participants were 18.
It found that for every two-point increase participants sat on an eight-point loneliness scale, the odds of them experiencing mental health problems more than doubled.
The research also found participants with high loneliness levels were prone to engage in "physical health risk behaviours" and to use more negative strategies to cope with stress, such as smoking and not being physically active. The chances of being unemployed also increased by 38% for every two-point loneliness increase.
The researchers said the findings "underscore the importance of early intervention to prevent lonely young adults from being trapped in loneliness as they age". However, they noted the study has some limitations as it only surveyed participants at the age of 18 and more research is needed to see how loneliness may progress.
That said, the recent ONS study also found a link between loneliness and mental health, with people diagnosed with mental illnesses more likely to report loneliness. It also found women, widows, single people, renters and those with poor overall health were more susceptible to loneliness than others.
"Strike up a conversation and discover the shared interests that are often the key to friendship," he suggested. "If you suspect a neighbour is lonely, stop by for a chat or invite them over for a cuppa, likewise if there's always someone on their own in your local pub, or even on holiday, take some time out to talk to them."
Useful websites and helplines:
Mind, open Monday to Friday, 9am-6pm on 0300 123 3393
Samaritans offers a listening service which is open 24 hours a day, on 116 123 (UK and ROI - this number is FREE to call and will not appear on your phone bill.)
The Mix is a free support service for people under 25. Call 0808 808 4994 or email: help@themix.org.uk