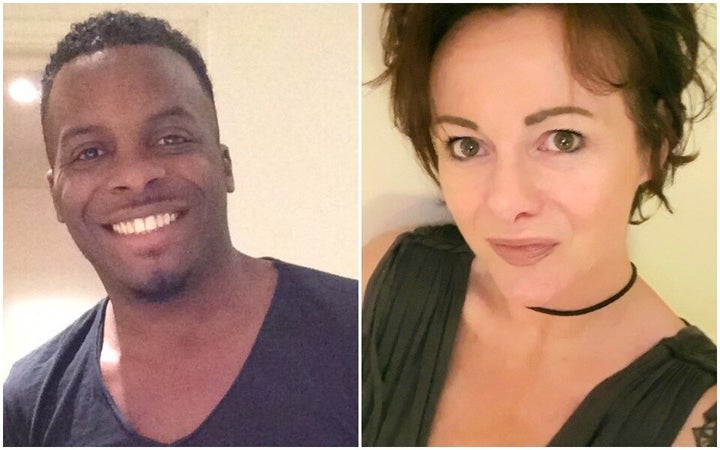 2020 has been tough for many of us, but it's been especially hard for those who've had to navigate the debilitating long-term effects of Covid-19.
Dubbed long Covid, it's thought one in five people in the UK who catch coronavirus develop longer-term symptoms, some of which include breathlessness, heart palpitations, fatigue, brain fog and skin rashes.
People with long Covid have faced challenge after challenge as their plight went largely unrecognised for the first half of the year – with some doctors dismissing their symptoms as being psychological. Unable to get the help needed, many flocked to social media sites to join long Covid support groups and share their symptoms, as well as makeshift treatments they'd found helpful: complete rest and relaxation, as well as vitamins (specifically vitamin C) and supplements.
But, as more people – including doctors and scientists – spoke out about the very real symptoms they were experiencing months after coming down with the virus, there was a growing recognition that this was an issue impacting tens of thousands of people in the UK alone.
While more research is needed – and there is some underway globally – more is now being done on UK soil to support those in recovery.
In December, new medical guidelines were issued to shape the management and treatment of long Covid in the UK. NHS England also revealed that people with long Covid can access specialist help at more than 60 sites up and down the country.
For those suffering, it's been a long time coming. We caught up with three people we spoke to earlier this year about long Covid to see how they're doing and what they hope to see change in 2021.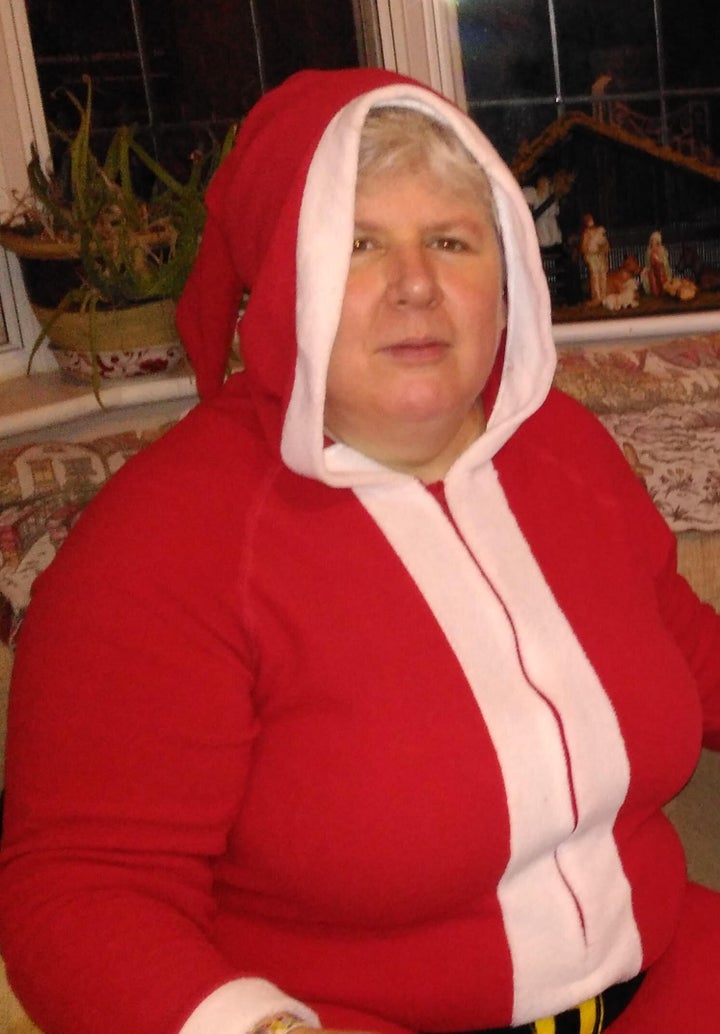 She called NHS 111 numerous times and was told to stay at home. Her GP gave her antibiotics for her chest and a urinary tract infection (UTI) – and during this time she lost two stone. She went to A&E, but blood tests, x-rays and electrocardiograms (ECGs) came back fine.
From week 10, her symptoms worsened. She experienced shaking, shortness of breath, night sweats and feeling like electricity was pulsing though her body. Her partner also had symptoms of the virus – loss of smell and fatigue – as did her nine-year-old daughter, who was in recovery from leukaemia and shielding.
"This is the strangest disease I have ever encountered."
More than nine months after first experiencing symptoms, Foley is still struggling. "The light cough I had for the first six weeks could never have indicated how bad things would become with my health over 2020," she tells HuffPost UK. "When anyone says they have 'weird' symptoms and aren't sure if they have Covid, I say 'anything weird, presume it's Covid'. This is the strangest disease I have ever encountered."
Like many others, Foley was initially told by medics she didn't have Covid and she was experiencing anxiety, instead. Thankfully, as the year has progressed, she's been able to get more support. "I managed to persuade a post-Covid clinic to see me and a neurologist diagnosed me with autoimmune disfunction," she says. "I hope all us long haulers can get the treatment and support we need in 2021."
One of her greatest wishes for the New Year is to be able to hug her friends again – and, of course, for Covid to disappear. She hopes to fully recover and take the Covid vaccine.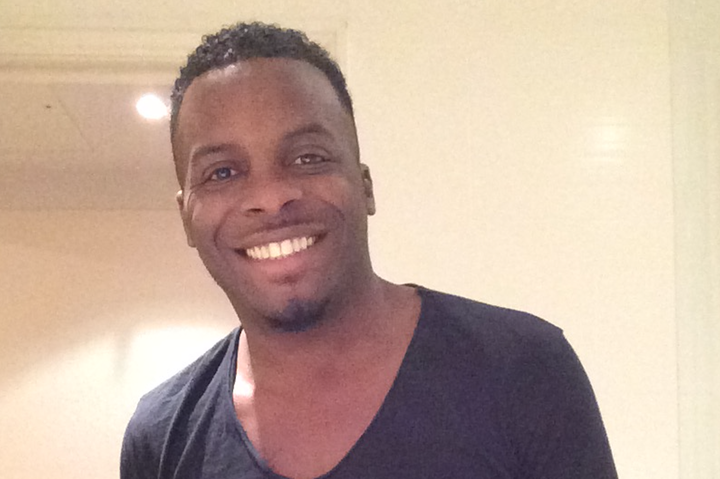 In October, Lere Fisher, 46, from London, spoke to HuffPost UK about how the virus had stopped him from working, meaning he'd had to sign on for benefits.
The freelance learning and development consultant moved back in with his parents in south London at the start of the year following a divorce. He intended to stay for two months, but is still there now after becoming ill with Covid-19.
Fisher woke up on March 20 feeling like he'd been "run over by a steam train", experiencing extreme fatigue, headaches, chest pains, and a sore throat.
He self-isolated for two weeks but – like many at the time – was unable to get a test. After two weeks he started to feel better and decided to go out for a walk. But by the time he got home, he was struggling to breathe. "It felt like my lungs were on fire," he says. He called NHS111 and paramedics came to his home where they confirmed he had symptoms of Covid.
Fisher tells HuffPost UK that March 20 began a new chapter in his life. "There was no way possible to be able to continue working whilst battling the infection. December 20 marks nine months of living with the disease. Finally I'm getting back to a standard of health where I can consider returning to work in 2021."
He hopes to be able to work "better and smarter" when he does return, having been out of it for nine months. "My appreciation for health and the value of employment has definitely increased, meaning I never want to take either for granted ever again," he says. "2021, I welcome you."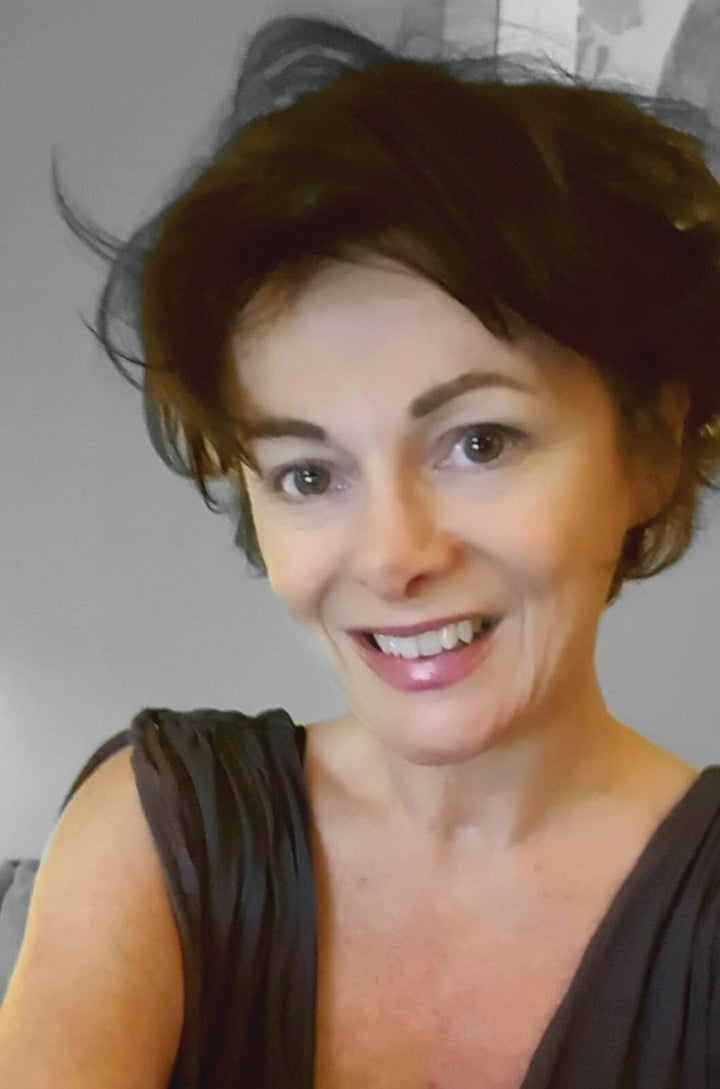 In 2021, Nicola Mitchell, 52, from the Cotswolds would like to see a nationwide, government-backed educational campaign to ensure the public have a greater awareness of the seriousness of long Covid.
Mitchell spoke to HuffPost UK in October about how the virus had left her in financial ruin. She came down with symptoms of the virus on Christmas Day 2019 while on holiday in the Caribbean. She lost her sense of taste and smell, and a few days later, the fever hit. At the time, she'd never heard of Covid-19.
She experienced other symptoms, such as headaches, eye pain, nausea, a sore throat and swollen glands – and spent her holiday in bed in a dark room. Several weeks later – on January 20 – the first official cases of Covid-19 were confirmed in the UK. However, it's now believed coronavirus was circulating before then.
"I've been wiped out financially and obviously medically, emotionally, everywhere."
Since then, she's faced an uphill battle getting health professionals and family members to take her illness seriously. It got so bad that in February, Mitchell called the Samaritans as she was at wits' end. "That's how far you are pushed when you have a medical fraternity that gives up on you," she says.
Long Covid impacted her income to the point where she estimates she's lost north of £12,500 this year. She had to sell her car, most of her jewellery and put her house up for sale – "I've been wiped out financially and obviously medically, emotionally, everywhere," she told us in October.
Getting awareness of long Covid and the toll it takes is hugely important to the 52-year-old. "It's only going to be through greater recognition that the growing numbers of sufferers will be protected from having to endure the horrific neglect and ridicule that took me far too close to taking my own life this year," she says.
"This mustn't happen again. The government has to recognise the human and economic losses long Covid causes and move quickly to prevent unnecessary loss and suffering."
For information and support on the long-term effects of coronavirus, visit Your Covid Recovery, an NHS resource to support recovery after Covid-19.