For 15 weeks, Tereza, a 36-year-old Pilates instructor from Scotland, has been unwell with suspected Covid-19. At the end of March, she developed the classic symptoms: a fever and persistent dry cough, alongside fatigue.
She self-isolated and, after about 10 days, the cough disappeared – but she still didn't feel 100%. "The roulette of other strange symptoms started," she tells HuffPost UK. There were day-long migraines, stabbing pains across her body, pressure in her ears and behind her eyes, confusion, brain fog, rashes, a dry mouth, shortness of breath, pins and needles, hallucinations – the list goes on.
"At the beginning, my symptoms were growing in numbers and were quite intense and severe," she says. "Around week 10, things started to calm down and some symptoms often disappeared for long periods of time."
Tereza, who preferred not to share her surname, is one of thousands who suspect they're still dealing with the repercussions of the virus. While there's limited data on it, the Covid-19 Symptom Study found one in 10 are reporting a longer tail of symptoms, exceeding the suggested two-week recovery time.
Some refer to the phenomenon as 'long Covid', with around 5% of people experiencing symptoms for months.
Many can't say for sure whether they're fighting the virus or something else, because widespread testing wasn't in place when they first became ill. HuffPost UK spoke to four people who tested negative for the virus because they were tested a number of weeks into their illness, by which time swab tests don't tend to work. People are advised to get tested in the first three days of experiencing symptoms, although it's considered effective up until day five.
Tereza had three tests, but not until she was six weeks into her illness. It was too late to find out if she had coronavirus. "It turned my life upside down," she says. "I was a healthy 36-year-old, hoping to start a family this year. But when I became ill, I felt like I was in a car accident, and then got hit by a bus."
"I was a healthy 36-year-old – but when I became ill, I felt like I was in a car accident and then got hit by a bus."
"I tried to re-engage with my GP surgery once the news of 'long haulers' [people with long-term Covid-19 symptoms] started to hit the media, but I was told they have not heard anything [and] were not aware," she says. "So I found a private GP who keeps up to date with the latest research, supports me and helps to manage my symptoms."
Tereza says she's been lucky to have her husband – who experienced symptoms, but swiftly recovered – with her, but even then, life has been hard. Most of her symptoms have gone away, but some still linger.
"I'm not well enough to get back to my life, so I feel like I'm just waiting," she says. "My life now is waiting to be well. I feel frustrated because no matter what I do – or don't do – the Covid-19 lottery of symptoms still goes on."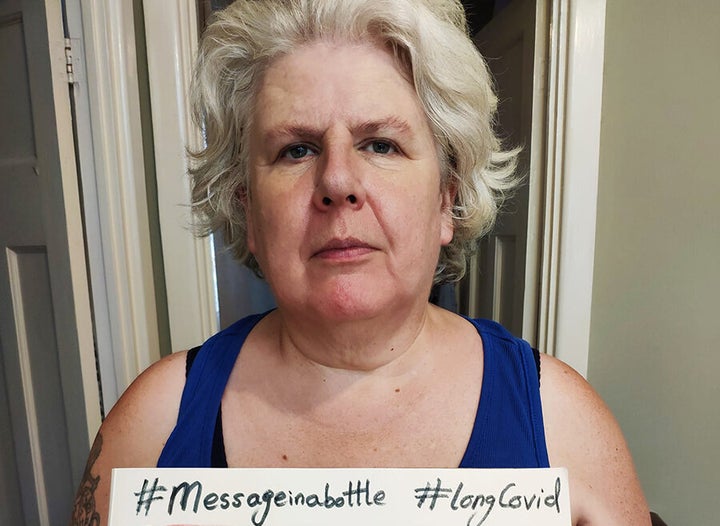 Deborah Foley, 50, from London, has been struggling with a long list of symptoms, while also trying to care for her nine-year-old daughter who is in recovery from leukaemia.
Back in mid-March, she had an itchy throat, which progressed to a slight burn in her trachea. For a month, she had a mild cough and pains in her chest. Some days she'd feel short of breath. Six weeks in, she felt burning sensations in her lungs – an ultrasound confirmed she had inflammation.
"I called NHS 111 numerous times and was told to stay at home," she tells HuffPost UK. "I did get my GP to give me antibiotics and have since had six lots for my chest and a urinary tract infection (UTI)."
During this time, Deborah lost two stone. She went to A&E, but blood tests, x-rays and electrocardiograms (ECGs) came back fine. "From week 10, things have got worse," she says, citing symptoms like shaking, shortness of breath, night sweats and feeling like electricity was pulsing though her body.
"I constantly feel like my body is fighting a virus and go to bed hoping for a better day," she says, now in week 16 of symptoms. "Sometimes I can sleep and other times the shaking or gasping for air keeps me awake."
Like Tereza, Deborah had a coronavirus test but not until week seven. She's had four in total – they all came back negative.
Deborah's partner also had symptoms of the virus – loss of smell and fatigue – as did her nine-year-old daughter, who has been shielding. The illness has impacted the whole family, and her partner has taken unpaid leave to care for them. "I can hardly engage with my daughter," Deborah says, "it feels like I'm going to pass out much of the time."
For Stephanie Pratt, 30, a secondary school teacher from Essex, the past 13 weeks have been a "standstill" because she's been so ill with the virus.
"I don't know how to explain to parents and students I'm still unable to work properly and I often have to cancel last minute," she says. "I worry they feel it's an exaggeration because it's been three months."
Her first symptom back in March was severe sinus pain, followed by muscle aches. She assumed it was hay fever, but on 1 April was rushed to A&E with shortness of breath, chest pain, confusion, coughing fits, and exhaustion.
It was on this trip to A&E she was told she might have Covid-19. "The doctor's exact words being: 'the hazy pattern on your lungs matches that of Covid-19'," she says. However, a swab test on day 90 of her symptoms came back negative. Since that A&E trip, her symptoms have worsened or, bizarrely, moved around her body. "The unpredictability of the virus has been one of the most challenging aspects to live with, both physically and mentally," she says.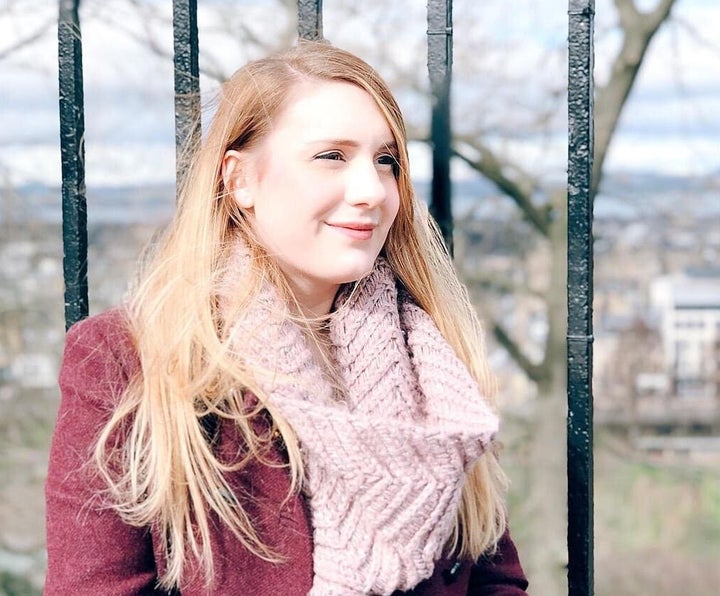 "Over the first eight weeks, I was relatively bed-bound. It often felt as if I was trying to pull my legs through an invisible trench of mud when I tried to move," she says. "Pains ranged from the sensation of a bowling ball tied onto to my chest and abdomen, to [feeling] as if acid was being leaked across my lungs and ribs."
Her lungs still ache to this day. Other symptoms she's had include extreme acid reflux, abdomen pain, a burning sensation in her right calf and left ear, muscle spasms and aches, a sore throat, hoarse voice, insomnia, joint pain, tinnitus, sensitivity to sound, distorted taste and smell, and a burst blood vessel rash.
Stephanie has spent the last few months in what she describes as an "awful purgatory" of never-ending rounds of new and old symptoms. "I've cried more than I have in any other three months – partly from exhaustion, but partly from just how frightening it is to experience a constant slew of bizarre symptoms with no doctor being able to help you," she says.
She's received a positive response from doctors, but notes that while they're supportive, they're equally as lost as she is on how to help her return to normal.
As a doctor, he feels a responsibility to bring 'long Covid' to the attention of politicians, as well as medical and scientific communities. He – and others in the Long Covid Support Group on Facebook – are calling for rehabilitation for those still struggling with the illness, research into it to investigate possible treatments, and recognition among workplaces and healthcare professionals.
Health and social care secretary Matt Hancock has announced that a study into the long-term health impacts of coronavirus on hospitalised patients has been launched in the UK, with around 10,000 patients expected to take part. The government has pledged £8.4 million to the study, which will see patients assessed using techniques such as advanced imaging, data collection and analysis of blood and lung samples, creating a comprehensive picture of the impact Covid-19 has on longer term health outcomes.
The findings will support the development of new strategies for clinical and rehabilitation care, including personalised treatments based on the particular disease characteristics that a patient shows, to improve their long-term health.
The NHS has also said it's launching a 'Your Covid Recovery' service for those who have survived the virus, but still have problems with breathing, mental health problems or other complications. Nurses and physiotherapists will be on hand to help patients' needs either online or over the phone.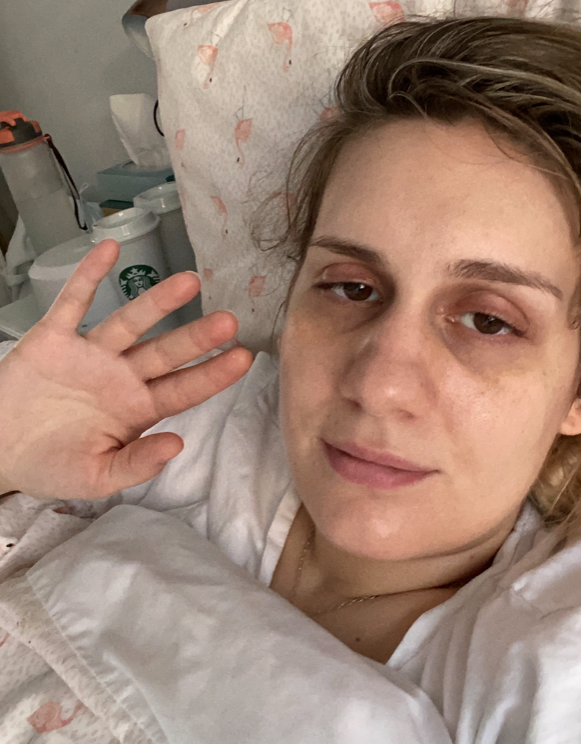 While this has been seen as a victory by those who have been struggling for so long, some are worried an online approach won't be helpful. Lyth Hishmeh, 26, a representative of a new action group called LongCovidSOS, says: "We all need help for our condition urgently. I want to be able to get back to work and on with my life – not wait for online-based aftercare at some time in the future."
Ondine Sherwood, a spokesperson for the group, says there is a need for clinics where patients can be assessed, diagnosed and properly cared for. "GPs must be given the right information so they can respond appropriately," she says. "And the government should now focus on the economic implications: sufferers need financial support and employers must be made fully aware of this growing impact on the workforce."
Support groups have been a lifeline during this time for Stephanie, Tereza, Deborah, Jake – and the thousands of others impacted. "[You can] speak to others who are following the same progress as you, who understand exactly how you are feeling," says Stephanie. "It has been amazing to have that sense of support and community when you begin to feel you are imagining it all."