A new survey on body image has found that almost three quarters of women (74%) are unhappy with their bodies when they look in the mirror.
The statistic was unearthed by Loose Women's 'Frank and Fearless' survey of 5,000 women.
Panellist Janet Street-Porter said the survey "proves women have a huge problem with self-esteem".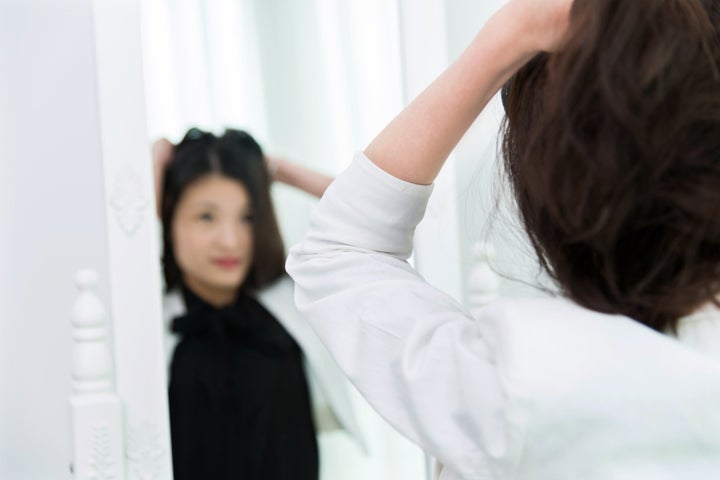 In response to the survey, panellist Nadia Sawalha said she regularly walks around her family home naked, to try and inspire better self-esteem in her children.
"I make myself be naked in front of them," she explained. "I try and act very casual and I'm really confident and when Kiki says, 'Mum, why have you got holes in your bottom?' I say, 'Oh that's just cellulite'.
"I have a dream that in my next life I [will] come back as a Scandinavian type person, because they do really do that. Being naked has nothing to do with sex - because I think a lot of us tie the two together - it's just our bodies."
Street-Porter added: "When I filled in the form, 'do you like your body?', I said I '100% like my body'. I've put a lot of work into it and now bits are kind of going wrong, but that's to be expected."
In response to the survey, body image campaigner Leyah Shanks told The Huffington Post UK that a "radical overhaul" is needed in the media and fashion industries, so that people from all walks of life are represented.
"I think for that to happen though, everyone needs to raise their voices about how outdated these industries are," she said. "Movements like The Body Confidence Revolution and #EffYourBeautyStandards help give us a collective platform to stand strong and rebel with."