The Twitter account of jailed paedophile Ian Watkins appears to have been reactivated – raising fears he is tweeting from prison.
Tweets from the verified account dated from Monday contain links to audio distribution platform Soundcloud, with a mention of L'AmourLaMorgue – a DJ side project the former Lostprophets singer began in 2009.
One tweet, which reads: "New! SEQUENCE INITIATED" appears to suggest he will release new music next year.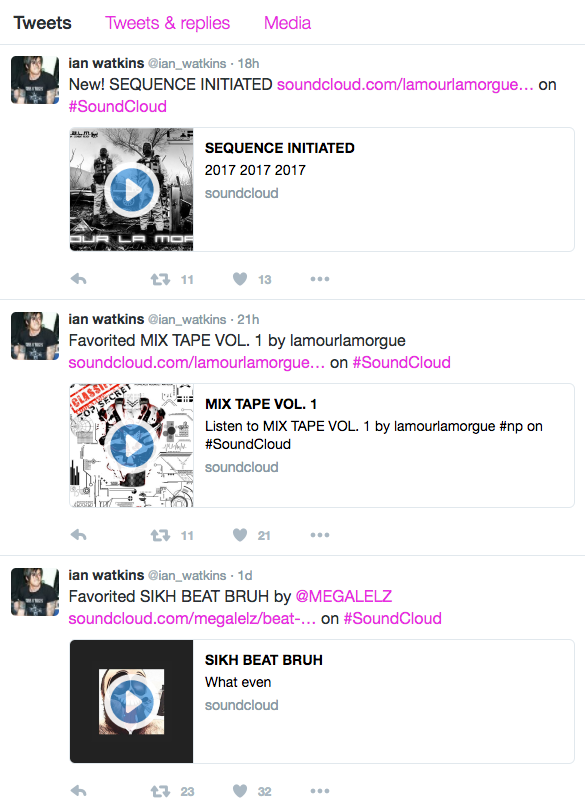 Watkins' account has been static since December 2012 when he was arrested and it is not known if he has started using the account again or if it has been hacked.
Watkins was jailed for 35 years in 2014 for a string of sexual offences, including the attempted rape of a fan's baby.
His two female co-defendants, aged 21 and 25, were also sentenced, with mother 'A' receiving 14 years and mother 'B' 17. They cannot be named for legal reasons.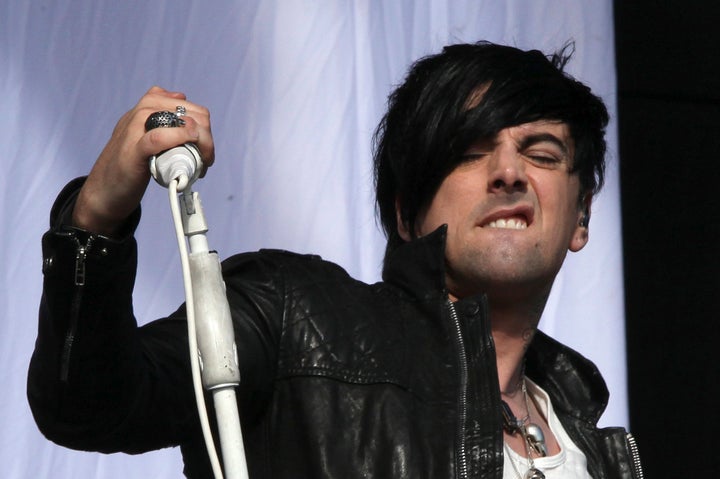 After sexually touching a groupie's 11-month-old baby, Watkins then tried to have penetrative sex with the child.
He also encouraged a second fan to abuse her child during a webcam chat and secretly stashed child porn videos, some of which he had made himself.
Watkins changed his plea from not guilty at the last minute and is currently incarcerated at HMP Wakefield.
During sentencing, Mr Justice Royce described Watkins as a "significant risk" to young women and children, adding he had shown "evident delight" in abusing children and had exhibited "an almost complete lack of remorse."
Watkins was told that he will have to serve two-thirds of the custodial term before he can be considered for release by the Parole Board.