Charles Walker suggested Muslims should have "turned the other cheek" when gymnast Smith made a video appearing to mock Islam.
The Broxbourne MP lamented that Smith had been "hounded" on Twitter and by the media.
He also accused his colleagues of "looking the other way" when the 27-year-old medallist was sent death threats.
He had appeared in a film leaked to the media, seen laughing while retired gymnast Luke Carson mimicked Islamic prayer practices.
Wading into the row at Prime Minister's Questions on Wednesday, Walker asked Theresa May "What is going on in this country?".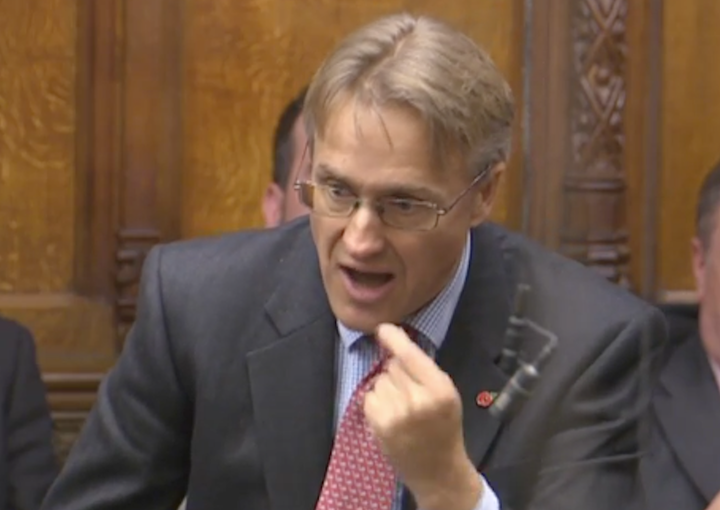 "When people make fun of Christianity in this country, it rightly turns the other cheek," he said.
"When a young gymnast, Louis Smith, makes fun of another religion widely-practiced in this county, he is hounded on Twitter, by the media and suspended by his association.
"For goodness sake, Mr Speaker, this man received death threats and we have all looked the other way.
"So my question to the Prime Minister is this: What is going on in this country because I no longer understand the rules?"
May responded that she "understood the level of concern" raised by Walker but that those exercising freedom of speech had to take responsibility for their action.
"This is a balance that we need to find," she said. "We value freedom of expression and free speech in this country - that is absolutely essential in underpinning our democracy.
"But we also value tolerance in relation to others; we also value tolerance in relation to religions.
"This is one of the issues that we've looked at in the counter-extremism stratergy that the government has produced.
"I think we need to ensure that, yes, it is right that people can have that freedom of expression, but in doing so that right has a responsibility too and that is a responsibility to recognise the importance of tolerance to others."
NOW READ: