The moment from the 2003 festive romcom sees Andrew Lincoln's character Mark revealing his love to his best friend's wife Juliet, played by Keira Knightley, using cue cards on her doorstep.
The scene has been much discussed in recent years, with many critics pointing out problematic aspects to it.
However, speaking to Digital Spy last year, Martine – who played Downing Street staff member Natalie in the film – revealed she "doesn't think it's creepy at all".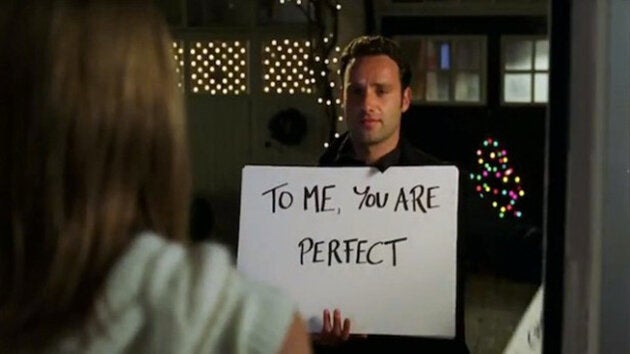 "I think people do crazy things when they are in love with people," she said.
"He had his moment where he thought 'enough now, I've told her how I feel, I love my friend too but I had to get it off my chest in the right way'.
"She'd already seen the video, and I think it was his way of making things explained and comfortable."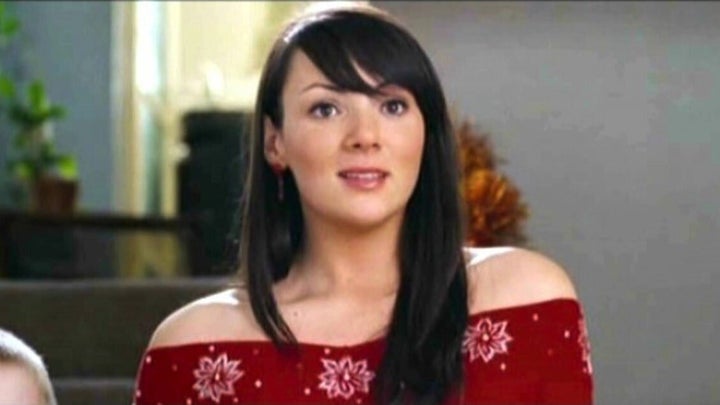 Her first scene was the one in which the whole cast filmed their various reunions at Heathrow Airport, with Martine tasked with jumping into the arms of Hugh's character, prime minister David.
Speaking to the PA news agency, Martine explained that jumping into Hugh's arms hadn't proved as easy as it looked on screen.
She said: "It was one of the only times that everybody was together, if not the only time, and you realise that all these people are actually connected in some way without realising necessarily.
"It was just so special to look around and see everyone around us, Oscar winners, the talent on that set that day was unbelievable.
"But I was really nervous because I had to run and jump on Hugh, that was my first scene, and I was thinking 'Oh my God, I'm going to kill him!'
"He was like 'Come on, go for it', and I was so nervous because I had never had to jump on anybody in a scene in my life and now as I do it, it's with the heartthrob that is Hugh Grant, in front of everybody, in front of all these amazing actors, and what if I knock him out? What if I do something wrong?"