The past six weeks have seen 'Love Island' fever sweep across the UK, bringing with it numerous unexpected and downright outrageous moments.
And while some of them - Kem and Chris, we mean your shenanigans - were contained within the villa's walls, many of the weirdest 'Love Island'-related events have actually taken place on British shores.
Don't believe us? Here are 16 totally ridiculous things that wouldn't have happened without the show…
1. The phrase 'Fuckboy whisperer' becoming a thing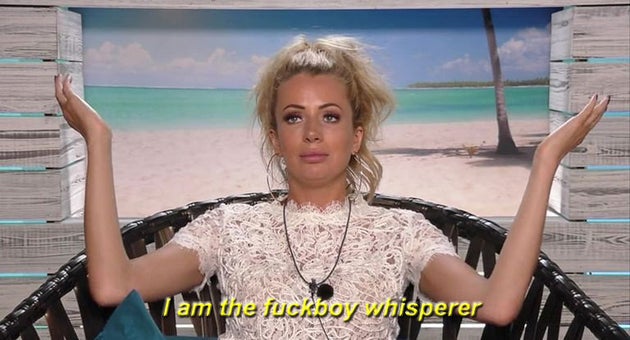 Oh, Olivia.
2. In fact, there's a whole new language for us to learn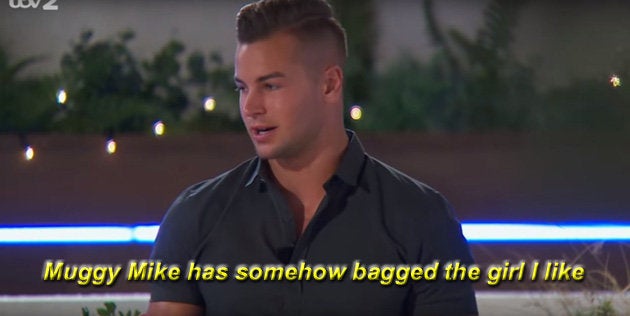 From 'grafting' to '100% my type on paper' and of course, being 'muggy'. The show comes with a lingo that makes zero sense until you've seen at least three full episodes.
3. Liam Gallagher skipping an evening out at Glastonbury
The former Oasis frontman admitted to staying in his dressing room to watch 'Love Island', instead of enjoying what Worthy Farm had to offer.
"I've gotta do something and I've gone to the dark side, and 'Love Island' it is," he told a stunned Jo Whiley.
4. ITV2 getting over 2 million viewers at 9pm
The show has broken a number of the channel's records, with ratings continuing to rise as the series has continued.
5. A potential Blazin' Squad reunion
Marcel was in the villa for approximately 0.43 seconds before mentioning that he was part of the group and since then, he's hinted that the gang could reunite in the near future.
"It's not a definite but there's possibilities in the near future that might happen," he said in one episode. Someone get Kenzie on the phone. Now.
6. And one Olympic career potentially in danger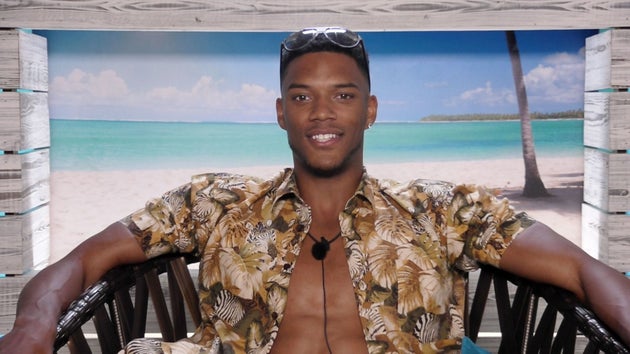 Theo Campbell has made no secret of the fact he's on Team GB, but perhaps he should have *told* Team GB that he was signing up for 'Love Island'?
British Athletics released a statement when Theo entered the villa, which read: "With the IAAF World Championships in London just a month away, we would expect all those in contention for selection to be 100% focused on their training and preparations to compete against the world's best athletes." Oh dear.
7. An actual clothing range
Primark know an opportunity when they see one.
8. This Kem x Skepta collaboration:
9. One of the world's biggest stars pausing her Wembley concert to call someone a tramp
Adele labelled Gabby a "tramp" for having sex on television, but it seems the 'Hello' singer wasn't paying enough attention, as Gabby and Marcel hadn't actually sealed the deal.
10. Jason Staythumb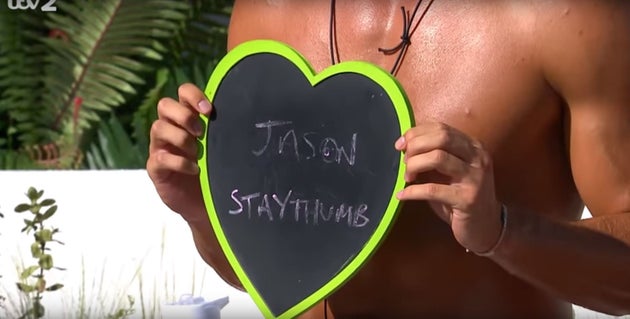 We're still howling.
11. Two men shaving their initials into each other's pubes
The phrase 'There are no words' is severely overused, but this time, there really are no words.
12. The leader of the Labour party weighing in who should win
If it's good enough for Jeremy Corbyn, it's good enough for you.
13. Along with other MPs
We see you, Jess Phillips and Stella Creasy. And you, Chuka Umunna.
14. Producers cutting sex scenes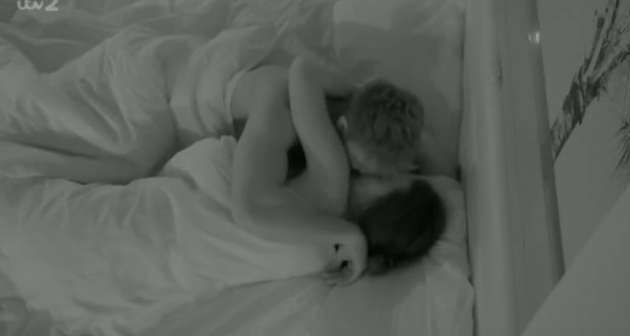 It's one of life's simple truths: Sex scenes = people tuning in.
However, this year's contestants have enjoyed so much time between the sheets that producers have actually left the some of the raunchiest moments on the cutting room floor.
15. A feminism row on reality TV
Camilla 4eva.
16. Bars holding screenings of the final