The pair had the perfect responses to host Caroline Flack's questions as they were all brought together on a special reunion show.
Asked if she felt awkward to be sat alongside Michael, Amber replied: "I met this guy [Greg] and then I won, like I'm OK."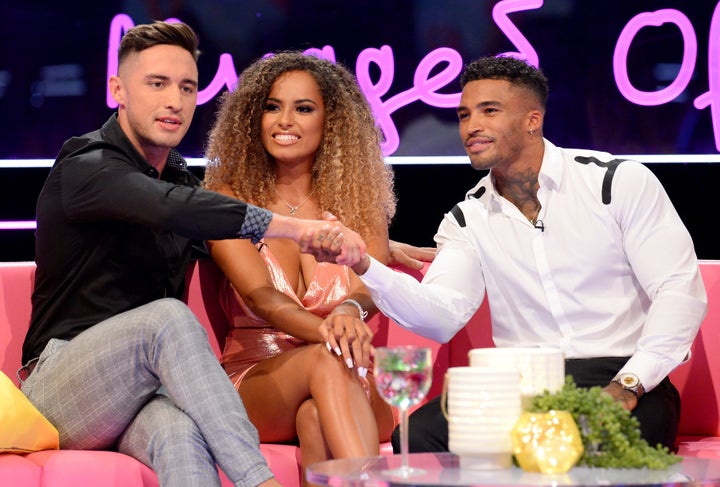 Greg then cemented himself as the perfect gent by calling for people to lay off Michael.
Asked if he was happy that Michael had messed things up with Amber in the villa, he said: "No, I would never wish that on anyone.
"Michael is a great lad and we actually get on really well. And just for the record, all this hate that Michael is getting is not right – he's actually a really good guy."
Amber agreed, before Michael added: "Everyone makes mistakes. I've owned up to my mistakes and that's fine. Me and Greg get on and me and Amber get on, it's fine."
Amber was also asked for her thoughts on Michael's on-off relationship with Joanna Chimonides, who he dumped her for in the villa.
Caroline said to Amber: "We read in the paper that you said it was 'weird' that [Joanna and Michael] were seeing each other again. Did you say that? Is it weird?"
"Yeah, I did say that," Amber replied. "Because it was me then her, then me then her. I was a bit like, 'what?'"
Asked if Joanna should trust Michael, Amber answered with an unequivocal "no!", which was met with applause in the audience.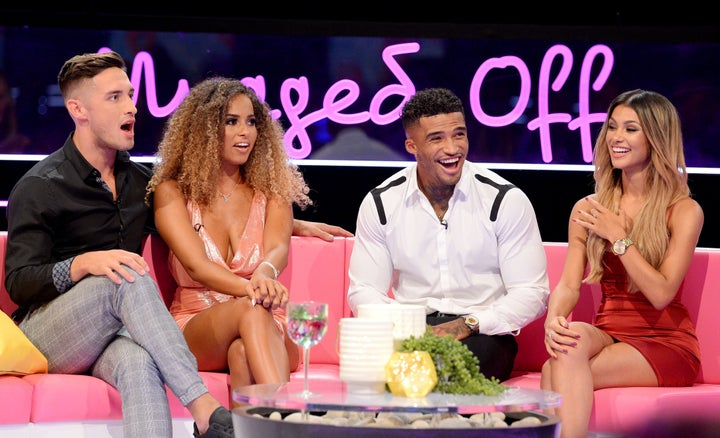 During the interview, Amber and Michael said it had still not sunk in that they had won the ITV2 show.
"We're always looking at each other and saying 'We won, won!'" said Amber. "It's mad."
"I don't understand how it has happened really," added Greg.
As they were quizzed about maintaining their long distance romance between Newcastle where Amber lives and Limerick where Greg is from, he insisted it was "easier than it seems", with daily, cheap flights.
However, Amber chimed in: "I might move to Ireland."
They added they were planning to be "sensible" with their £50,000 prize money, but were planning a number of holidays together.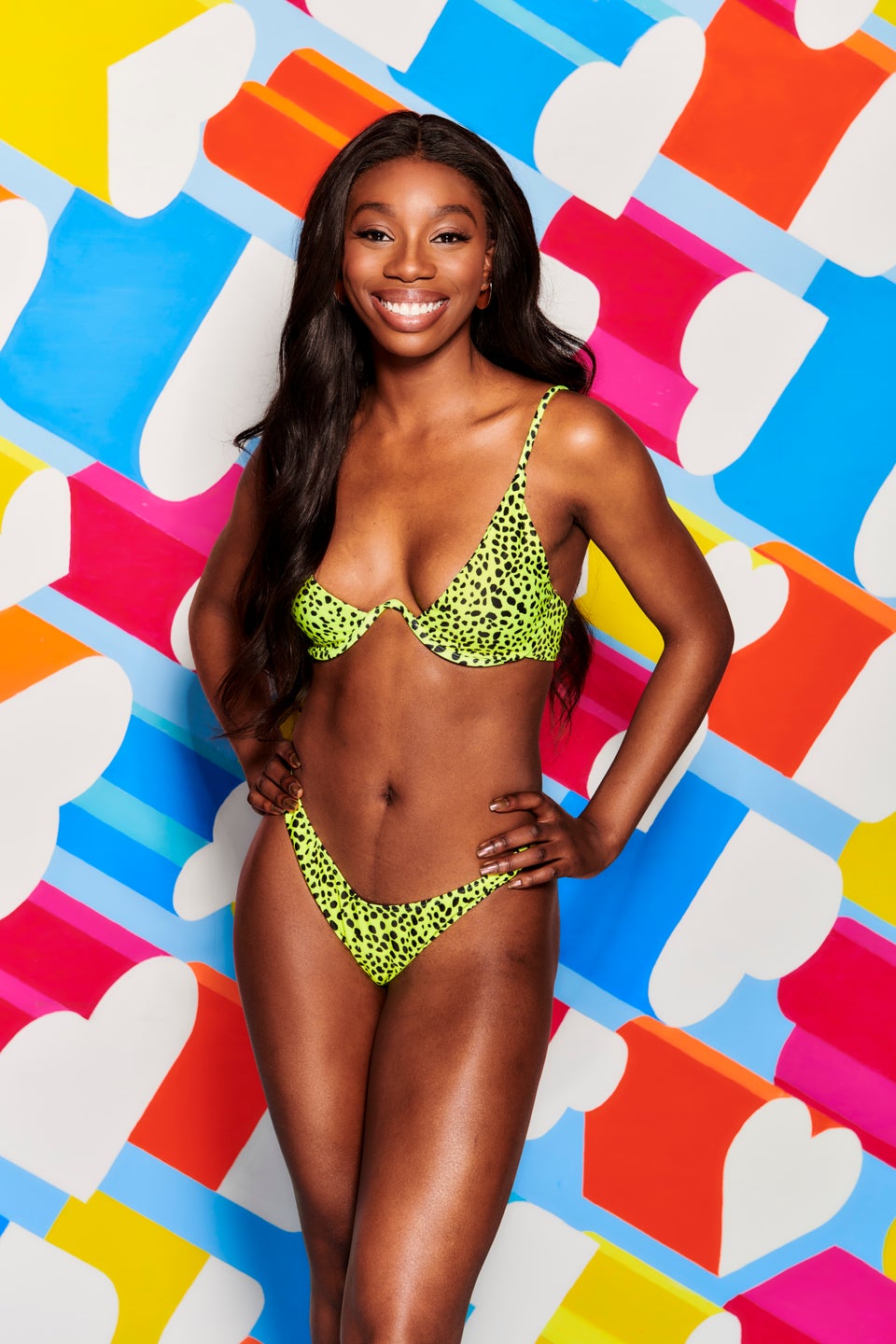 Love Island Contestants 2019