Luisa Zissman has given fans a glimpse of her baby bump at nine months and people are amazed by her abs.
The 29-year-old, who is already mum to six-year-old Dixie, said she felt like she "couldn't get any bigger".
But Zissman's stomach muscles were the central topic of conversation.
"I'm just jealous can still see your muscles in your tummy," one person wrote.
Another commented: "You're looking fab! Your bump is tiny and those abs are 😍."
Zissman responded to comments on the photo, writing: "I feel huge! I had really good stomach muscles because I was so fit before I was pregnant though and can still flex them now.
"I'm hoping this means I'll get my stomach back quickly but not sure because I have done no exercise this whole pregnancy.
"My first daughter I was a lot bigger."
Initially, many weren't sure if she was joking as she had chosen to make the announcement on the morning of April Fool's Day.
The reality star has since been documenting her pregnancy on Instagram.
Zissman married businessman Andrew Collins in 2015. She was previously married to Oliver Zissman, who is Dixie's father.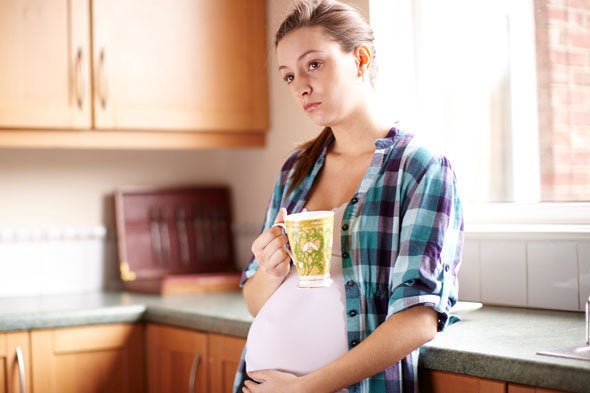 Pregnancy worries and words of comfort
Related