The national charity hopes the film will raise awareness of safer sleep for babies.
"We have created the Safer Sleep for Babies animation to equip all parents with the knowledge they need to ensure their baby is sleeping as safely as possible," said Francine Bates, chief executive of The Lullaby Trust.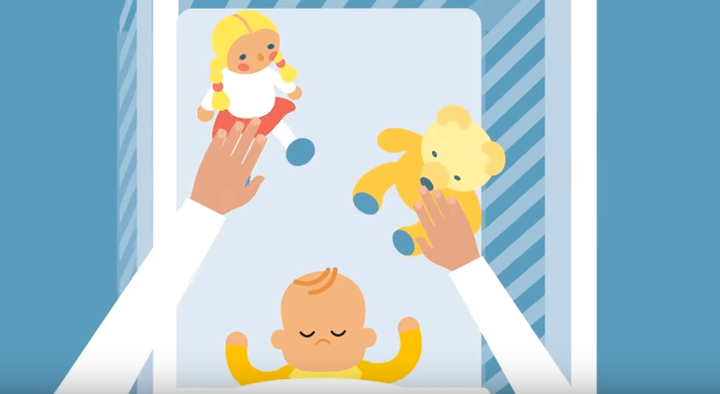 The two-minute animation lists dos and don'ts for parents and carers, including laying babies on their back to sleep and never sleeping in the same bed as your baby if you smoke.
The film reminds parents the safest place for babies to sleep in the first six months is in a cot in their bedroom.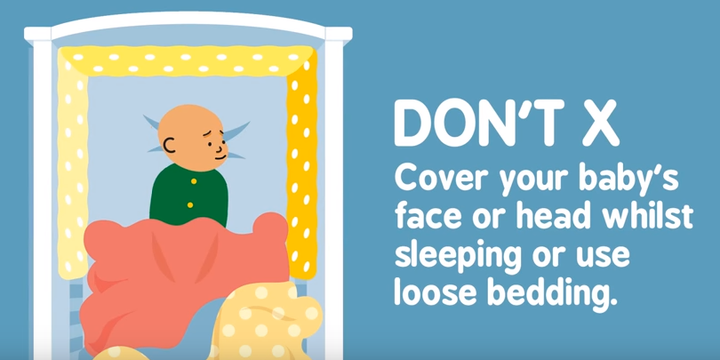 Unexplained infant deaths include both SIDS, often called "cot deaths", and deaths for which the cause remained "unascertained" after a full investigation, according to ONS.
The rate of unexplained infant deaths rose to 0.36 per 1,000 live births, up from 0.32 deaths per 1,000 in 2012.
The rate of infant deaths for mothers aged under 20 rose significantly from 0.92 to 1.27, four times greater than the rate among babies born to mothers aged 20 and over.
"We know that babies born to teenage parents are most at risk of SIDS, we hope that by creating shareable content that can be accessed on the go, we will reach more young parents so they can learn about safer sleep," Bates continued.
"By doing so, we will be a step closer to reaching our goal of halving the rate of SIDS by 2020."
Charleine Wain, semi-finalist of BBC's The Apprentice series 11, will be supporting Safer Sleep Week, having lost her son Caylan to SIDS in 2007.
"No parent should ever lose their precious baby," she said.
"Having lost a little boy myself, I know first-hand the pain and suffering you feel for the rest of your life. "
"The one thing that will always remain when the cause of death is SIDS, is the 'What if's?' They eat you up and stay with you forever," Wain continued.
"I hope to raise awareness to help prevent SIDS and reduce the chances of other parents experiencing the loss and suffering my family has been through."
After a steady decline since 2008, 249 babies aged up to one-year-old died from unexplained causes in 2013 compared to 234 in 2012.
At the time, Bates said: "We are deeply concerned to see that the number of unexplained deaths has risen in 2013, the first increase in five years.
"We call on government and all agencies to urgently develop a national strategy to reduce these deaths and reinforce safer sleep messages to all parents, especially young parents."
The animated film can be viewed on The Lullaby Trust website and will be sent out to safeguarding boards, local councils and NHS trusts across the UK.