Making packed lunches every morning is the bane of some parents' lives, but one mum has made it her mission to ensure her sons' lunches stand out.
Jen Aguilar, from Canada, said she used to put notes in her kids' lunch bags each day, but they never read them.
So she came up with the perfect solution: make the notes unmissable.
Aguilar decided to turn the plain, brown bags into bags with cartoon drawings and funny puns.
Aguilar, who was previously a graphic designer, calls the notes on the lunch bags her "love language" to her sons - aged 12 and 14.
"At first they were really embarrassed like, 'Oh mum we're too old for this', but I stopped doing them for a little bit and they were like, 'Where are the bags?'"
The mum has been creating the crazy lunch bags since September 2015, coming up with puns each day to put on the front.
And when Aguilar runs out of witty ideas, she turns to Google for inspiration.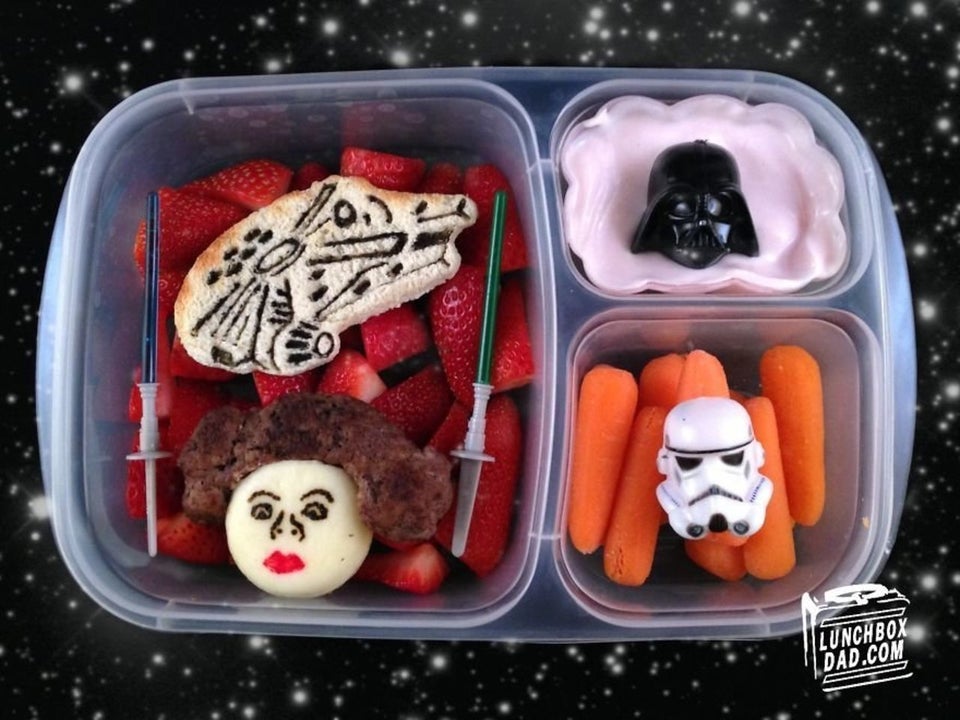 Dad's Star Wars Lunches