Always wanted to have a peek behind the scenes at Lush HQ? We're about to blow your mind.
HuffPost UK took a trip down to the Lush factories in Poole to see how some of their best-selling products - including bath bombs, soaps, shower gels and face masks - are really made.
We thought Lush shops were colourful and sweet-scented, but the factory was on a whole other, Willy Wonka-esque level (FYI you can't eat the products, no matter how good they smell).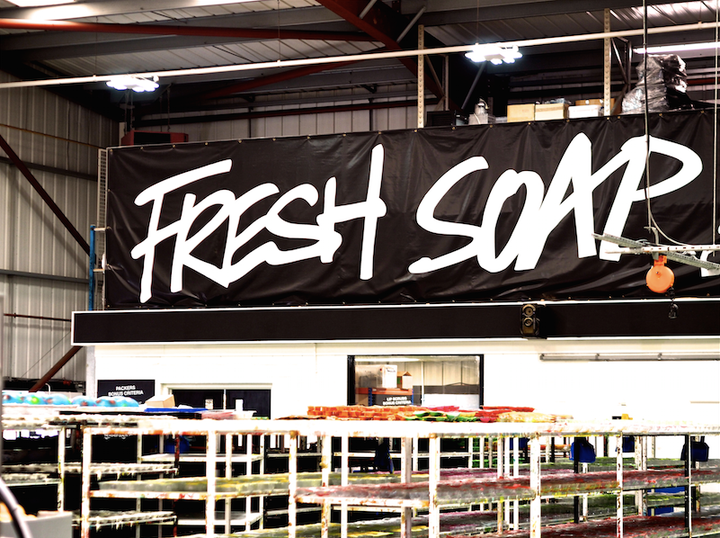 To make its legendary bath bombs, Lush uses giant 'rhythm' blenders, in which powder is blended with fragrance, colour and fresh ingredients like avocado.
The finished mixture is then pressed by hand into individual (and resusable) plastic moulds, before being left to set over night in heated or cooled rooms.
Lush has teams of dedicated inventors, who come up with unique ideas for products, and a head perfumer who helps translate each creation into mood-altering scent.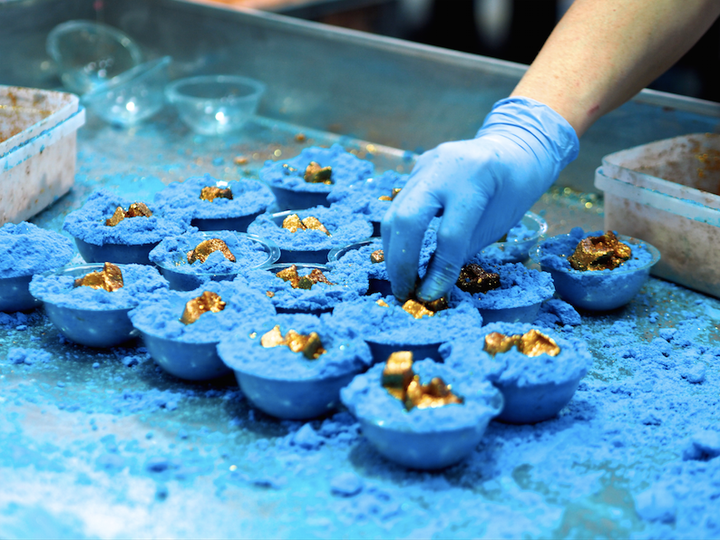 Lush as we know it today, was launched in 1995, although the company's founders had dabbled in the beauty business since the late 1970s.
In 21 years the brand has grown from a single shop in Poole, to a globally-known name with 11,000 staff members and 933 shops in 49 countries.
As Lush don't partake in traditional advertising methods, the success is all down to social media marketing and word-of-mouth.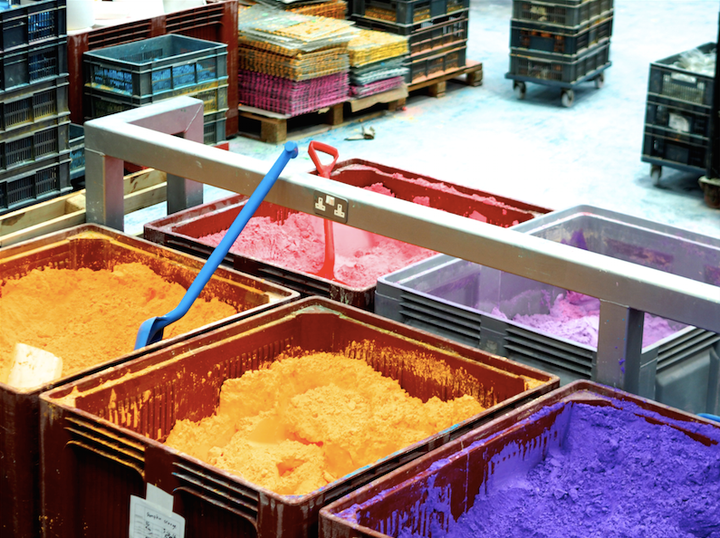 It's the brand's loyal customers, often referred to as 'Lushies', who keep the business alive and thriving - which is the reason Lush says it is dedicated to taking customer feedback on board.
The 'Lush Kitchen' is where customers' dreams become reality - want your favourite bath bomb in shower gel form? The staff can make it happen, creating a menu of different bespoke and discontinued products each week.
It has also listened to requests to make more products suitable for vegans. Currently around 70% of Lush products are approved by the Vegan Society, and 100% of the range is approved by the Vegetarian Society.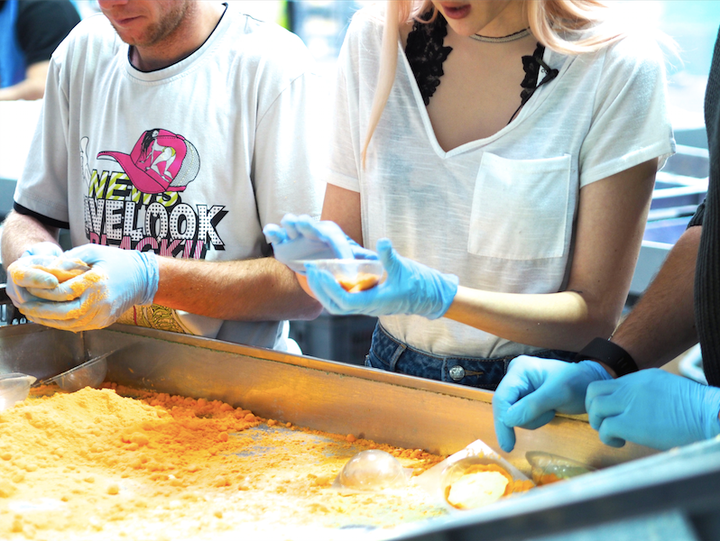 Along with animal welfare, sustainability is another of Lush's core principals. Around 40% of the range is packaging-free (or 'naked') and customers are encouraged to recycle their black pots.
"We take great care with the sourcing of all of our ingredients, buying Fair Trade and organic certified whenever we can," Lush senior ethical buyer Gabbi Loedolff told HuffPost UK.
"We're always looking to work directly with growers or producers, and all the ingredients we buy have to comply to our non-animal testing policy."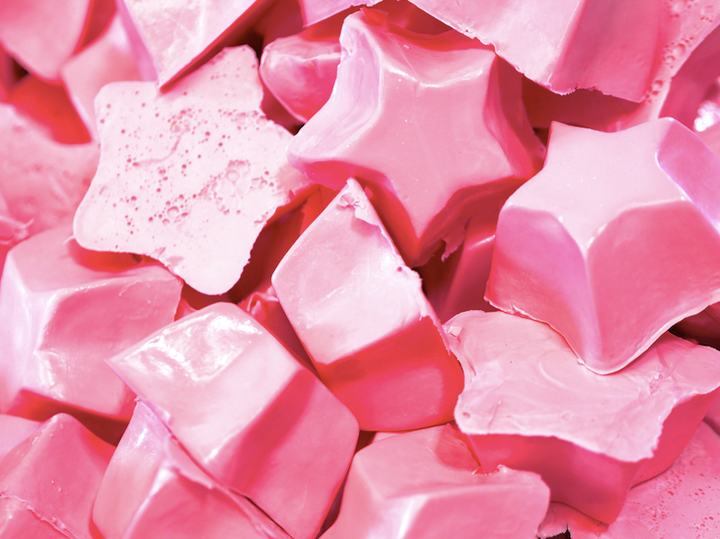 In 2010, Lush created the The Sustainable Lush Fund (SLush Fund), which helps to support the lives of the people who produce its ingredients.
The brand donate 2% of the amount spent on raw materials and packaging to start sustainable farming and regenerative projects - raising £1.2 million and developing 32 projects in 19 countries to date.
Find out more about the SLush Fund here or check out more photos from inside the Lush factory in our gallery below: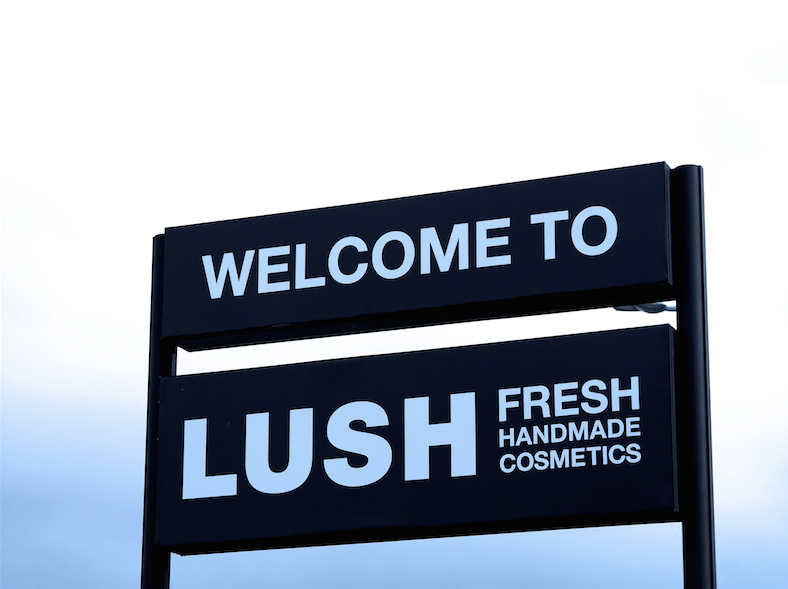 Inside The Lush Factory In Poole