Lush has developed a vegan foundation stick that doesn't need to be packaged in plastic, as it is dipped in wax to create a peelable handle.
The egg-shaped foundation "sticks", which come in 40 different shades, will be sold in reusable and recycled cardboard boxes to keep them fresh.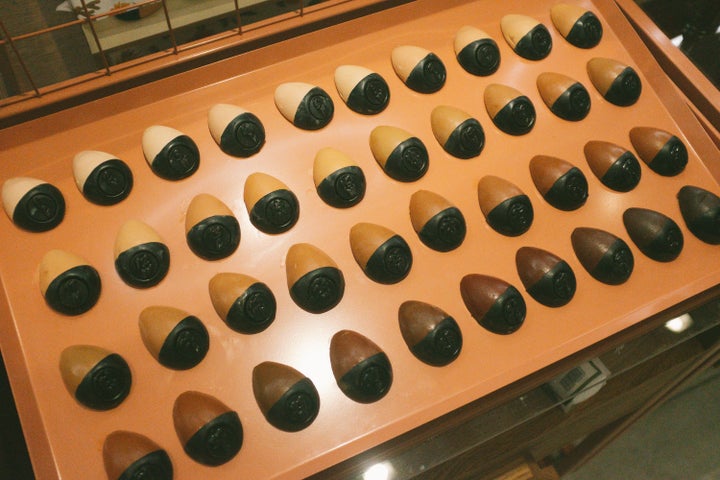 The foundation, which is made from a blend of pigment and coconut oil, costs £16.95.