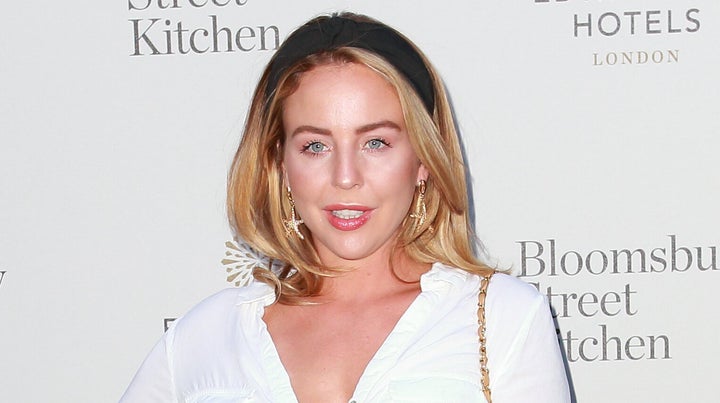 Lydia Bright has announced she's pregnant with her first child – as well as revealing she has split from her partner Lee Cronin.
The 28-year-old, best known for being part of the ITV reality series TOWIE, says she's due to give birth in February 2020.
"It's been so hard keeping this a secret," she told Hello magazine. "I've done so much travelling, I've done all my partying holidays, I'm where I want to be in terms of my life, financially and career-wise.
"It just feels like the right time for it all to happen for me."
Bright also announced she has split from her boyfriend Lee Cronin, who is the father of the baby. She said it's "not the ideal situation", adding: "I've always wanted the fairytale. And it's obviously not worked out exactly how I wanted."
However, she added she's not "closing the door" on the relationship completely.
The reality star, who owns her own boutique, Bella Sorella, said she plans to find out the baby's sex because she doesn't like surprises – but thinks she's going to have a girl. "But if I have a boy first he'll be the big brother, all protective."