More than half of men in the UK have been told they should behave a certain way. Perhaps it's unsurprising then that many of them turn to Google to ask questions about how to be.
Is it okay to be skinny? Is it okay to not like sport? Is it okay to be a virgin? These are just some of the questions that men are Googling, according to Lynx's new campaign #isitokforguys.
The brand has teamed up with celebrities including boxing legend Anthony Joshua to help liberate men from the cultural labels that tell them what it means to 'be a man'.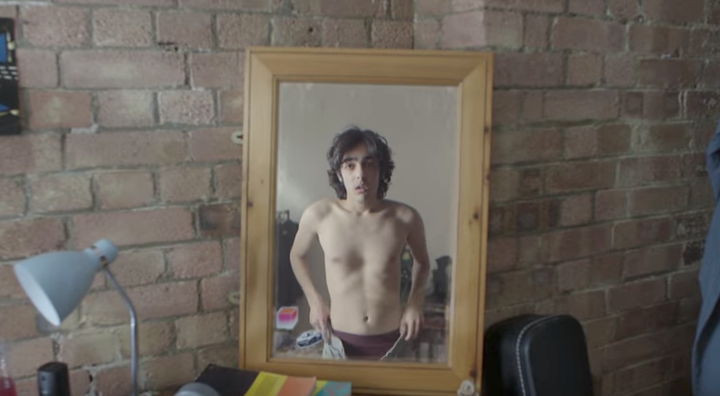 Anthony Joshua, Wiley, Will Poulter, Tom Daley, Reggie Yates and MistaJam all lend their voice to the campaign.
It came about after Lynx teamed up with Promundo, an organisation that works with men and boys to promote gender equality and prevent violence, to conduct research into masculinity.
They discovered that 51% of men believe they need to 'act tough', while more than half have had suicidal thoughts.
The new campaign highlights that a lot of men are searching online for answers to the questions they can't face asking out loud - from "is it ok for guys to cry?" to "is it ok for guys to have long hair?".
Lynx has produced a series of films and interviews that answer the most searched questions. It said that as part of the campaign, they will become visible to men typing these questions into Google.
In one of the videos, Anthony Joshua answers the question: "Is it okay for men to do yoga?"
"Of course it's okay for guys to do yoga," he says. "Yoga doesn't help you become a better boxer, but yoga helps the longevity of your boxing career."
He added that the hardest yoga pose he's ever done is downwards facing dog because you have to hold it for such a long time.
"I'm proud to look after my body in whatever way I can and yoga plays big part in improving performance, strength and flexibility," he said, before adding that he joined the campaign to "open up and help more guys be the men they want to be".
Rik Strubel, Lynx global vice president, at Unilever said: "We want guys to see there's no holds barred on what men can or cannot be. We need to help more men by tackling toxic masculinity, head on.
"Our aim is to create an inclusive society where everyone – men and women – can be who they want to be.
"Data showed us what real guys around the world are asking Google about their own insecurities, so we put forward real guys with real answers.
"We want to tell guys that there's no rules around how they should look, act or feel – they should be open and proud to be themselves."