On Tuesday, the Like A Prayer singer shared a video of false claims, previously supported by Donald Trump, that hydroxychloroquine is an effective treatment for Covid-19.
In her post, which has since been hidden by Instagram for containing false information, Madonna called controversial US-based doctor Stella Immanuel – who appears in the video – her "hero".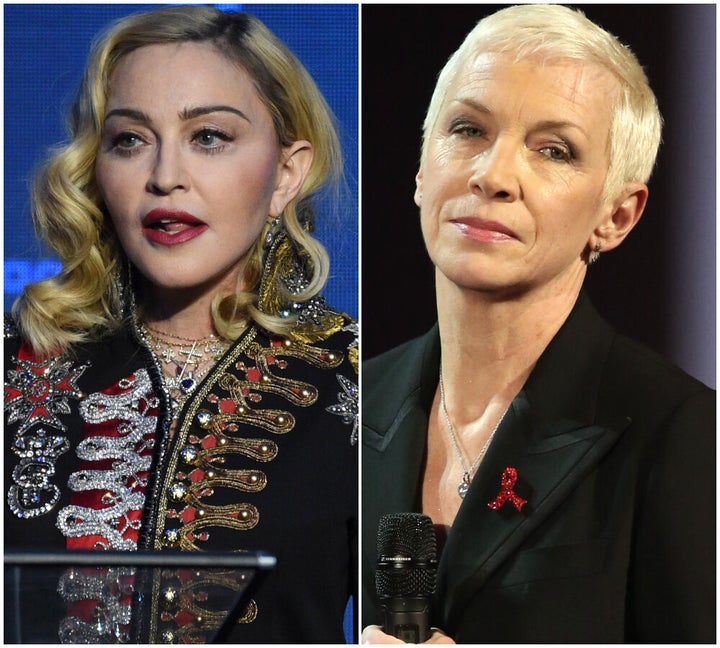 "The truth will set us all free!" the pop star wrote. "But some people don't want to hear the truth. Especially the people in power who stand to make money from this long drawn-out search for a vaccine. Which has been proven and has been available for months. They would rather let fear control them and let the rich get richer and the poor and sick get sicker."
Almost immediately, the singer received backlash not just from many of her fans, but also from Eurythmics star Annie Lennox, who blasted Madonna's claims as "dangerous quackery".
"This is utter madness!!! I can't believe that you are endorsing this dangerous quackery. Hopefully your site has been hacked and you're just about to explain it..." Annie wrote in response.

Instagram blurred out the video with a caption saying: "False Information".
It also directed users to a page debunking the claims in the video, noting there is no coronavirus vaccine.
The World Health Organisation has previously stated there is currently no proof that hydroxychloroquine 'cures' coronavirus and reiterated that misuse of the drug could cause "serious side effects and illness and even lead to death".
Immanuel has previously shared conspiracy theories about alien DNA and "demon sperm". She has also used her platform to protest against the legalisation of gay marriage and abortion on her YouTube page.
It's not the first time Madonna has raised eyebrows over comments she has made about coronavirus.
In the early stages of the pandemic the singer filmed a bizarre video in which she appeared in a bathtub and called the disease a "great equaliser".