MailOnline has been heavily condemned and mocked after using the term "openly gay" to attack one of the judges who ruled that MPs must be given a vote on Brexit.
Outrage quickly grew on social media after the digital edition of the Daily Mail published profiles of the judges who decided Theresa May does not have the power to trigger Article 50 without approval of parliament.
The story, headlined "The judges who blocked Brexit: One founded a EUROPEAN law group, another charged the taxpayer millions for advice and the third is an openly gay ex-Olympic fencer", attacked the judges over their ruling.
Despite removing the superfluous reference to the sexuality of Master of the Rolls, Sir Terence Etherton, the headline was captured in a series of screen grabs.
As well as deriding the newspaper's apparent suspicion of such a lifestyle choice, the website was mocked for inadvertently making the multi-skilled judge sound "AWESOME."
MailOnline also warned Jack Laugher and Chris Mears of Team GB's Olympic diving team: "Steady on chaps!" after noting their embrace in comparison to the Chinese bronze medallists, who opted for "a manly pat on the back."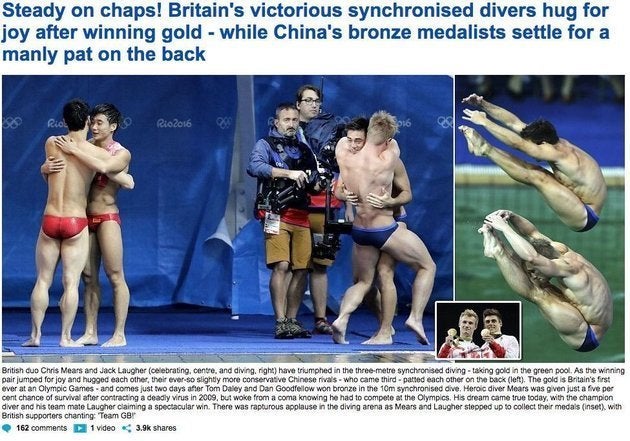 Related