A US federal judge in Wisconsin has overturned the conviction of Brendan Dassey, who was featured in Making A Murderer.
Now 26, he was sentenced in 2007 on homicide and sexual assault charges to life without parole over the murder of Teresa Halbach in Manitowoc County, Wisconsin.
The federal judge said investigators made false promises to Dassey and claimed to "already know what happened" when they interrogated him and rendered his confession involuntary under the Fifth Amendment.
He said: "These repeated false promises, when considered in conjunction with all relevant factors, most especially Dassey's age, intellectual deficits, and the absence of a supportive adult, rendered Dassey's confession involuntary under the Fifth and 14th Amendments."
Dassey provided much of the evidence for the prosecution of his uncle, Steven Avery, in the form of a confession whilst being interrogated by police when he was 16.
He did not have an attorney or a parent present.
According to court records, Dassey has an IQ of somewhere between 69 and 73 — an IQ of 70 is often considered the threshold for intellectual disability.
Tapes of the interviews aired in the documentary showed police posing detailed questions to Dassey, who replies with short, often one-word answers.
One of Dassey's current attorneys, Steven Drizin, said he and the rest of the defence team are "ecstatic" about the ruling.
He told HuffPost US: "This is a huge victory but we are taking a wait and see approach to see what the state's next move will be."
The Netflix original 'Making a Murderer' became a phenomenon in a matter of weeks and shone an intensely bright spotlight on the state of the US legal system.
The 10-part documentary detailing Steven Avery's release from jail after being wrongly convicted of a violent sexual assault, only to then be dubiously convicted of a murder, gripped audiences around the world.
Avery, now 53, was convicted of Halbach's murder in 2007 and sentenced to life imprisonment without parole.
He remains in prison.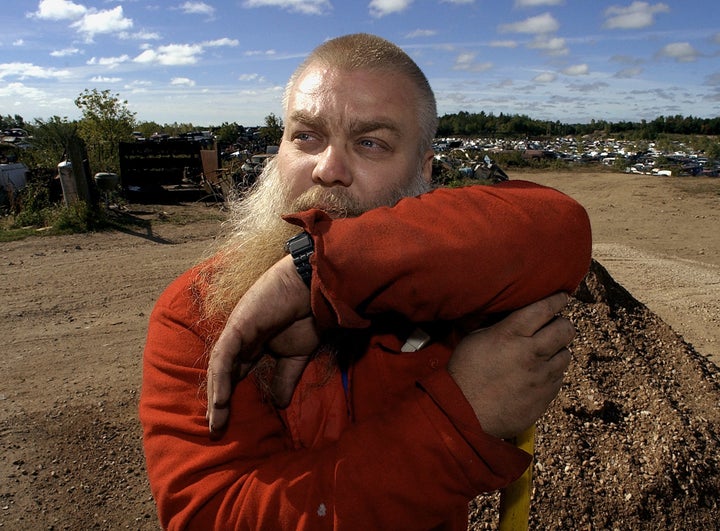 Kathleen Zellner, a lawyer with a formidable reputation of overturning wrongful convictions has taken up Avery's case.
She tweeted about the new developments.
Zellner previously said: "There was a very poor investigation done of the victim's background, who she was involved with and circumstances of her life.
"It had all the hallmarks of a wrongful conviction case and then when I met him I realised in the time I spent with him in 15 or 20 hours, I absolutely don't believe he committed this murder.
"I don't believe he is capable of committing a murder. But that's not the key thing - it's the evidence that's just flawed."
Dean Strang, one of the defence lawyers for Avery featured in Making a Murderer, said: "Brendan's statements were involuntary ― by the standards of common sense and decency that most Americans apply in their own lives, as well as under binding law that the Wisconsin courts repeatedly failed to apply.
"His statements were also wholly unreliable and flatly wrong on essential details, which is one of the obvious risks of coercing a statement from someone in custody. Our federal courts are often the last protectors of our liberties and justice. We are thankful and proud that a federal court fulfilled its fundamental role for Brendan Dassey today. In doing so, this federal court served all Americans."