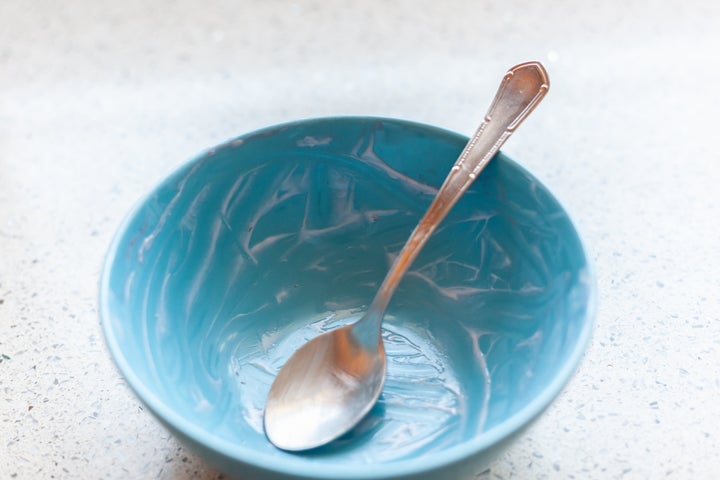 Malnutrition is caused by not eating enough, or not eating enough of the right foods to give your body the nutrients it needs.
According to The Mirror, cases of malnutrition have quadrupled since 2007-2008, with 11,000 people hospitalised for the issue in 2022.
Malnutrition can lead to a wealth of health issues and, when left untreated, can stunt growth, develop into heart disease and promote mental health issues.
As a result, early detection and seeking support is really important in preventing further health issues down the line.
Signs of malnutrition
According to the NHS, most people who are malnourished will lose weight – but it's still possible to be considered a healthy weight or even overweight and malnourished.
If you unintentionally lose 5-10% of your body weight within a space of three to six months; your BMI is under 18.5; or clothes, belts and jewellery become looser over time, the NHS urges you to speak to your GP.
Reduced appetite

Lack of interest in food and drink

Feeling tired all the time

Feeling weaker

Getting ill often and taking a long time to recover

Wounds taking a long time to heal

Poor concentration

Feeling cold most of the time

Low mood, sadness and depression.
Help and support
People who are experiencing malnutrition are usually advised to: eat fortified foods that are high in calories and protein, snack between meals and have drinks that contain lots of calories. They might also be offered extra supplements or vitamins by their GP.
If you're struggling to afford food, your GP, JobCentre Plus, a social worker, Citizens Advice, or the police can refer you to a food bank so you can receive vouchers or parcels to meet the needs of your family.
According to StepChange, you will usually get enough meals for three days, toiletries and cleaning products and top-ups for gas or electric prepayment metres, as well as signposting to other services that can help you.