What the world needs right now is a joyful movie filled with ABBA songs, and what do you know, here comes the sequel to 2008′s 'Mamma Mia!' to save us (maybe).
'Mamma Mia! Here We Go Again' will no doubt clean up at the box office over the next few weeks, and whilst we all know (a) it'll be cheesy as a bag of Wotsits, (b) ABBA's back catalogue will feature heavily throughout and (c) Pierce Brosnan still won't be able to hold a note (he does try, though... bless), there's quite a bit about the film that you won't know...
1. The sequel isn't actually filmed in Greece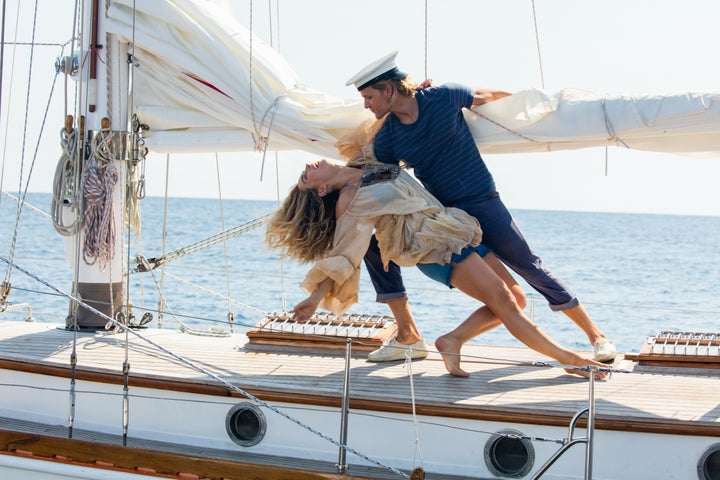 Both 'Mamma Mia!' films are set on the fictional Greek island of Kalokairi, but while the first was filmed in Greece (on the island of Skopelos), the second was actually filmed on the Croatian island of Vis. One of the most remote inhabited islands in the Adriatic Sea, it takes more than two hours to get there by ferry from Split.
2. Two members of ABBA have bit-parts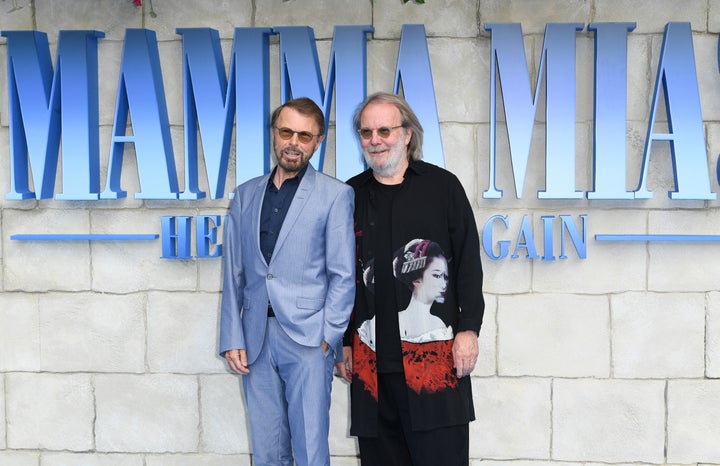 Both Björn and Benny have cameos in 'Mamma Mia! Here We Go Again'.
Björn appears as an Oxford professor in the film's opening number, 'When I Kissed the Teacher', while Benny pops up as a piano player in a Paris café for 'Waterloo'.
"Björn was baffled by how long it all took and how boring it was," director Ol Parker told Entertainment Weekly. "It's always tricky when someone who's not used to it volunteers to be an extra and you want to go, 'Listen, you're going to be sitting there for a long time.' It's alright to be Benny in 'Waterloo' sitting at the piano because we're only pointing the camera that way briefly.
"But Björn was in for two whole days, sitting there reacting to Lily [James], which I don't think he quite budgeted on."
3. Who knew Tom Hanks was an ABBA fan?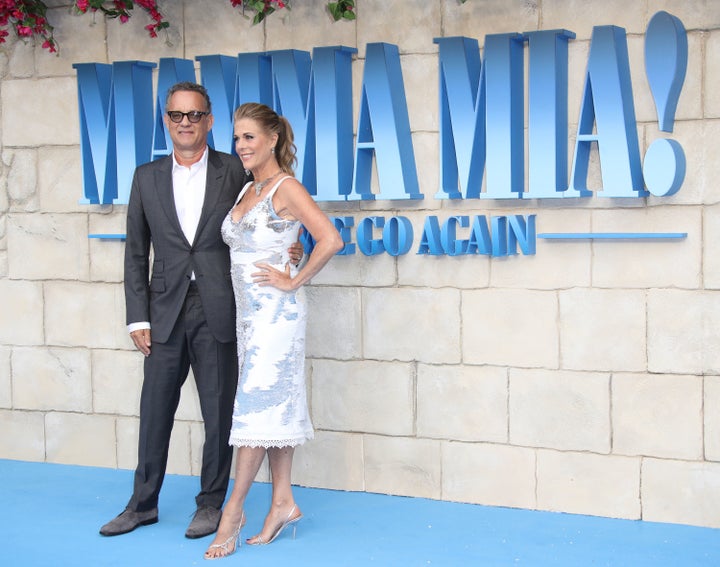 The US actor and his wife Rita Wilson both serve as Executive Producers on the film.
4. There are more ABBA songs featured than you might realise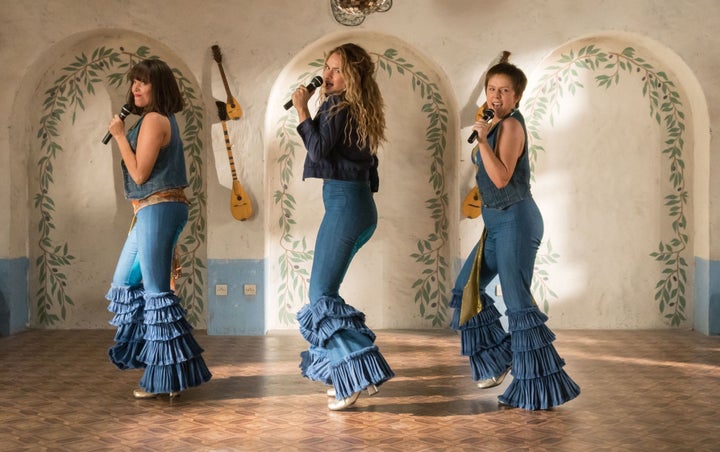 Even the musical interludes between scenes are instrumental versions of some of ABBA's lesser-known songs, including 'I Like The Music Speak' from the group's final album, 'The Visitors'.
5. You might recognise some of the outfits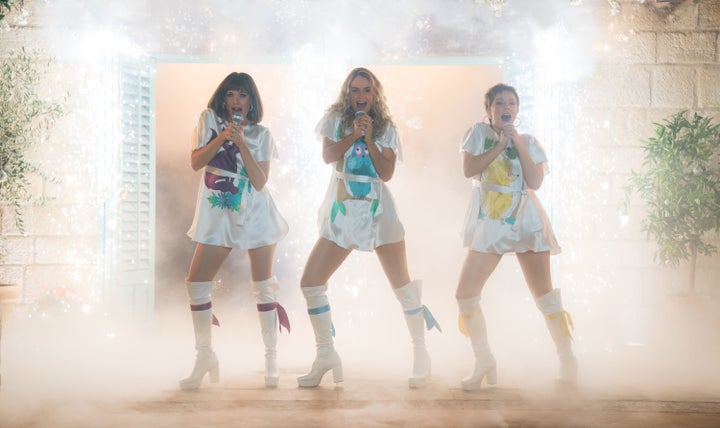 The stage outfits emblazoned with cats that Donna and the Dynamos perform in are based on one of Agnetha and Frida's most memorable costumes from the 70s. Costume designer Michele Clapton previously designed the costumes on 'Game Of Thrones' and 'The Crown'.
6. Cher did more than just turn up and sing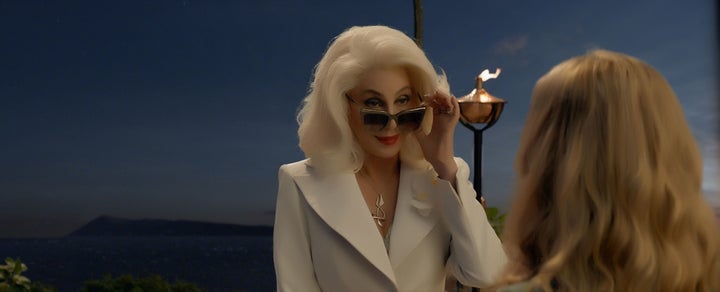 The legendary singer helped costume designer Michele Clapton come up with the wardrobe for her character, Ruby Sheridan.
"She was really into white suits and came up with other ideas for costumes — it was a collaboration," Michele explained to the Hollywood Reporter. "We only had two weeks to work on her costumes.
"She is fantastic, who wouldn't want to design for her? She is smart, funny and has great taste and opinions but was pretty open — she is exceptional."
7. Some famous ABBA fans helped create the story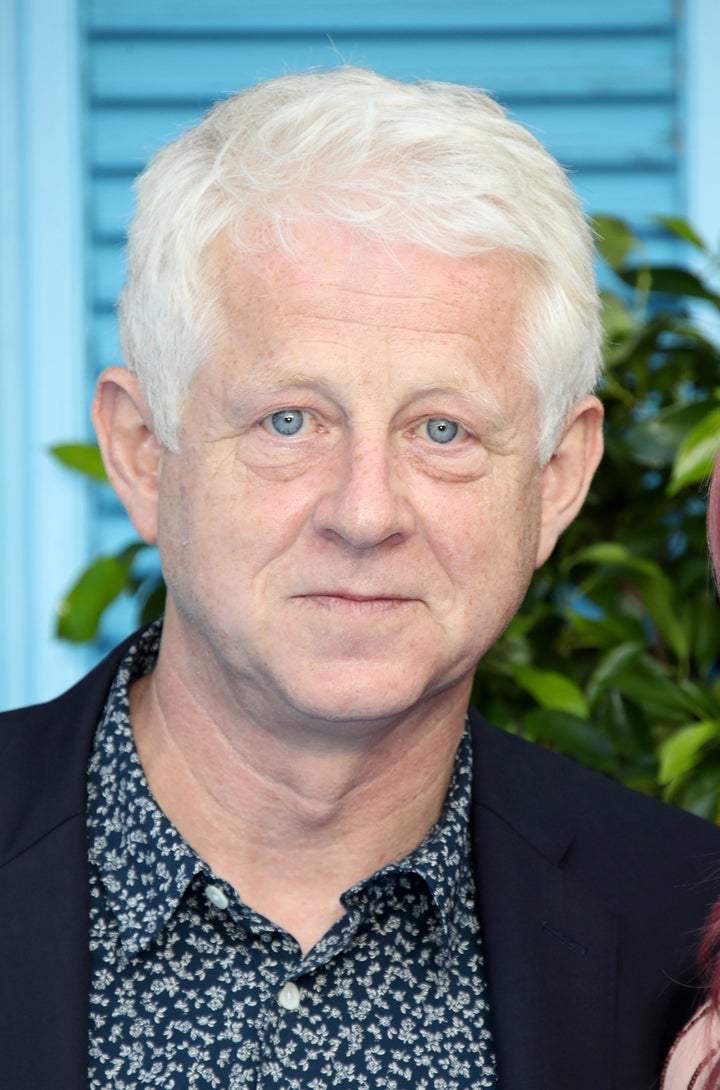 The story was co-written by Richard Curtis of 'The Vicar Of Dibley' and 'Love Actually' fame, which was handy as he's a massive fan of ABBA. His fellow screenwriter Ol Parker says: "Richard Curtis has an encyclopaedic knowledge of ABBA, which defeats even mine."
8. ABBA's songs informed everything about the story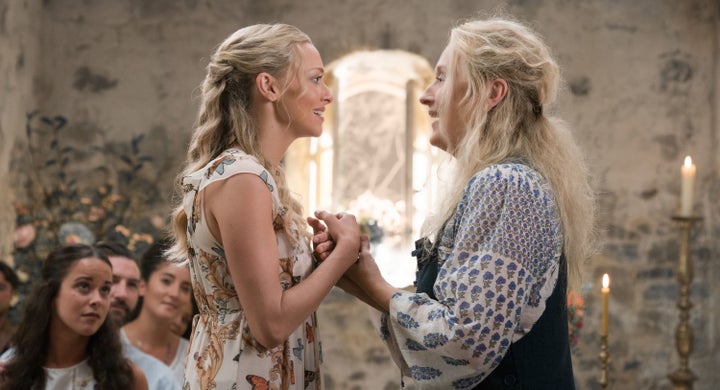 The songs that weren't used in the first film informed the narrative of the sequel.
"We both know their music so well, sometimes we'd consider using a song as a way to get into a scene, others we'd find a way to put a song into a scene," writer and director Ol Parker explained.
9. Julie Walters got a free pass to miss some of the shoot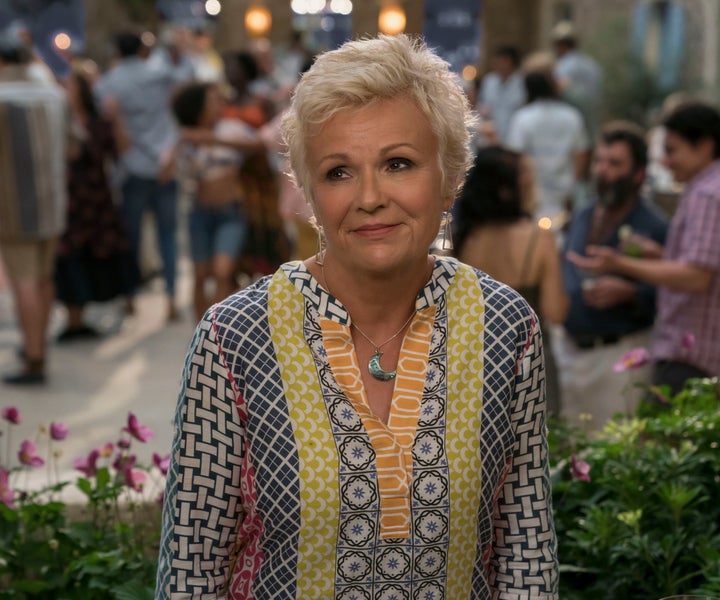 Julie Walters (older Rosie) missed one morning of filming, but had a pretty good excuse - she had a meeting with the Queen in order to be appointed a Dame.
10. Not all of the songs will be exactly as you know them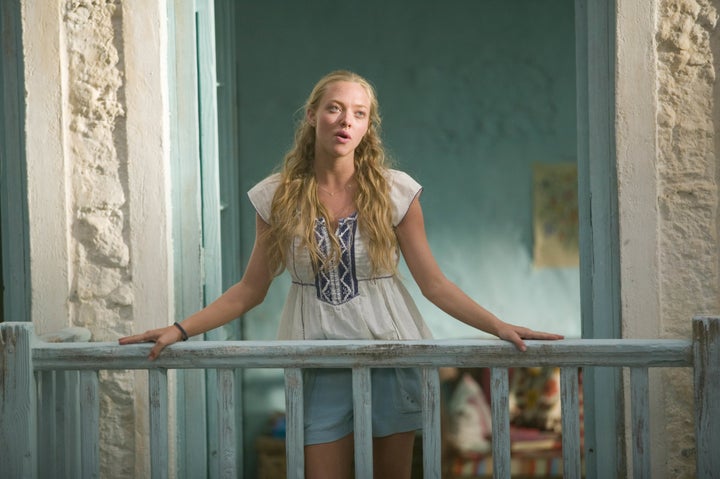 It was necessary to tweak the lyrics of some of the songs to fit the narrative - all done with the involvement - and blessing - of ABBA's Benny and Björn who were involved in the entire process.
11. There were a few happy coincidences during filming

One of the most poignant moments during the course of production happened on 17 November 2017, when Lily James and Jeremy Irvine filmed 'The Name Of The Game', which was exactly 40 years to the day that this ABBA song was at No. 1 in the UK.
'Mamma Mia! Here We Go Again' is in UK cinemas now.

ABBA