Footballers have paid tribute to former Aston Villa striker Dalian Atkinson, who died in the early hours of Monday morning after being tasered by police.
Gary Lineker is among a host of professional footballers to honour the ex-Premier League player, who died after police were called to a property in Shropshire at about 1.30am.
Officers were called to a home in Telford amid concerns "for the safety of an individual".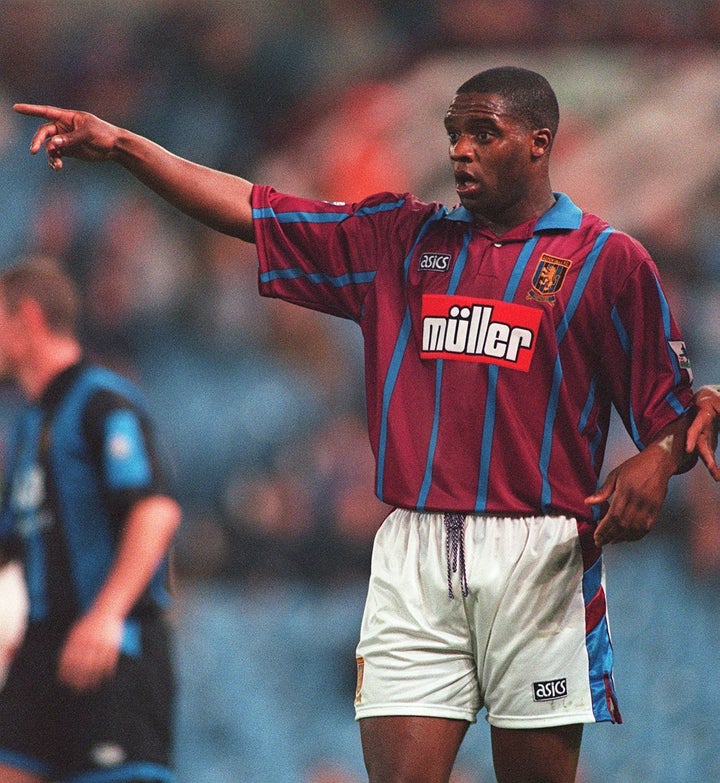 Police tasered the 48-year-old man, who neighbours describe as "stumbling" in the street.
He was given medical treatment but died about 90 minutes later in hospital.
A West Midlands Ambulance Service spokesman said the patient's condition worsened shortly after arriving at hospital and he died after going into cardiac arrest, the Birmingham Mail reports.
The incident has been referred to the Independent Police Complaints Commission (IPCC).
A police cordon could be seen in place this morning and forensic officers were at the scene.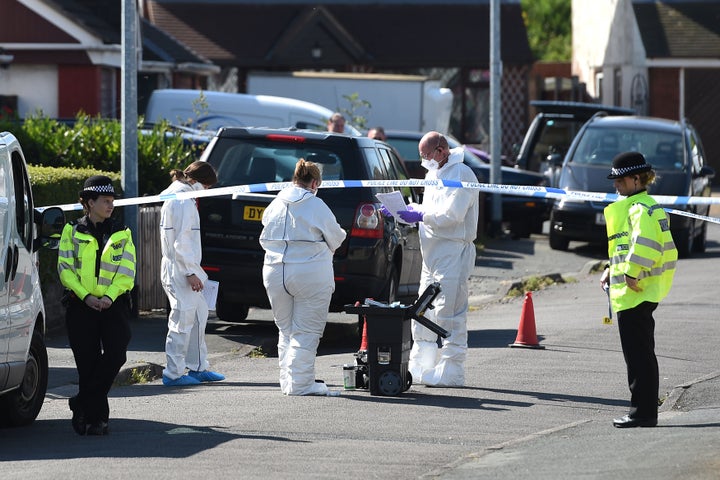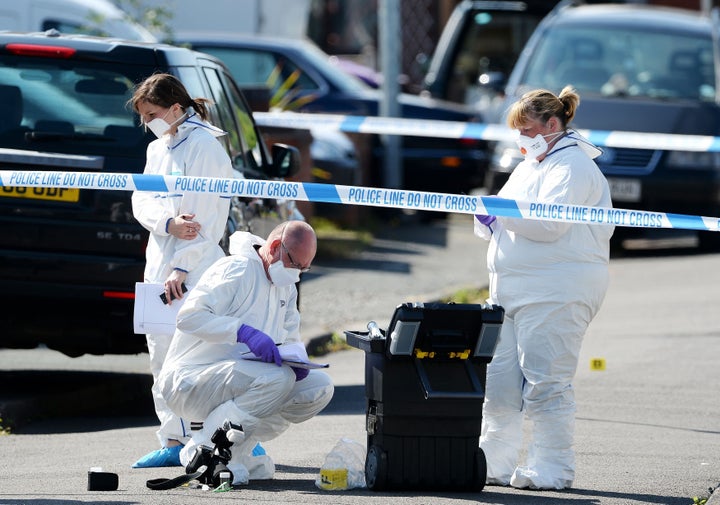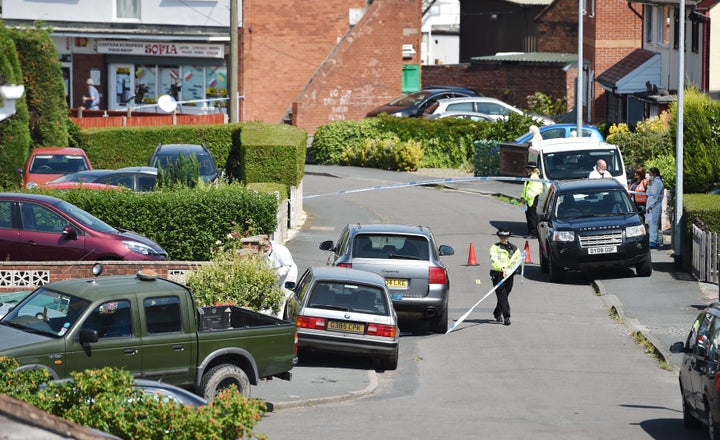 Gary Lineker and Sol Campbell are among those to pay tribute to Atkinson, who retired in 2001.
Atkinson's father described the moments before his son was tasered.
The 85-year-old said: "He was in a real state. I don't know if he was drunk or on drugs but he was very agitated and his mind was upset.
"The last thing he said to me was 'don't move' when the police came to the door.
"He was threatening and very upset. I didn't call the police but someone else did."
His heartbroken father said he did not see his son get tasered, but he "saw a flash". He added: "I haven't had any sleep and cannot take it in."
Atkinson was a Premiership player, having signed with a number of clubs throughout his career, including Aston Villa, Manchester City, Ipswich Town and Sheffield Wednesday.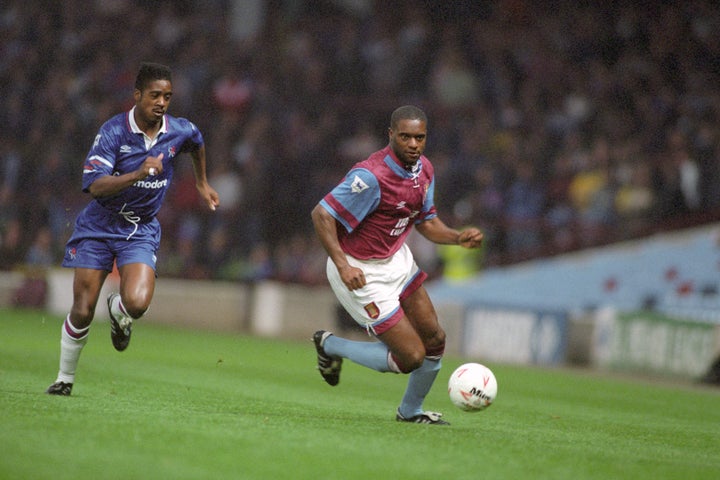 One of his most celebrated moments was when he scored against Wimbledon in a 3-2 away win in 1992.
The goal won a BBC Match of the Day Goal of the Season competition. Many have been sharing the moment on social media in his memory.
Aston Villa paid tribute to their former player, tweeting: "RIP Dalian Atkinson. You'll never be forgotten."
Ipswich Town FC paid tribute to Atkinson, who was a striker at the club.
The football club said in a tweet: "Terribly sad news about our former striker. Our thoughts are with Dalian's family and friends at this tragic time."
Sheffield Wednesday FC also paid tribute to the former footballer.
West Midlands Police said in a statement: "West Mercia Police can confirm that officers responded to a report for the concern for the safety of an individual at approximately 1.30am this morning at an address in Telford.
"Upon arrival Taser was deployed and a 48-year-old man, who subsequently received medical attention, was pronounced dead at approximately 3am."
Neighbour Paula Quinn witnessed the moment Atkinson was tasered by police officers.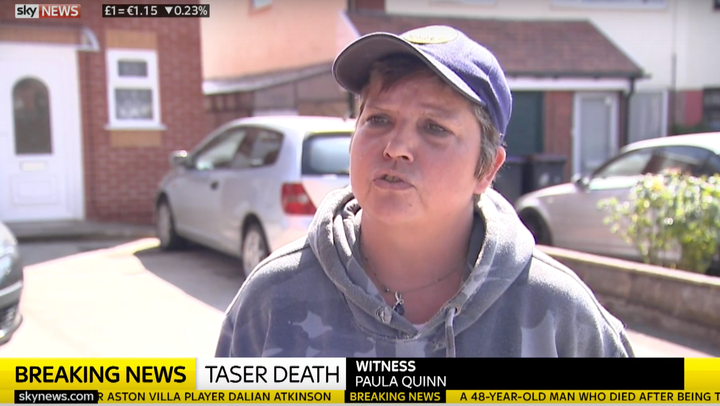 The eyewitness said she was in her home when she heard shouting at about 1.30am outside.
When she looked out onto the street, she saw two police officers and a man having "loud discussions", she said.
"Then the police officers shouted something about the Taser, that he would deploy the Taser, but because the gentleman was still stumbling forward, he deployed the Taser anyway.
"And then the gentleman just dropped like a lead balloon and landed straight on the floor," Quinn told Sky News.
Friends and colleagues have taken to Twitter to pay their respects to Atkinson.
West Mercia Police said they would not be commenting on the incident as it has been referred to the Independent Police Complaints Commission (IPCC).
Popular in the Community