A drunk man who fell asleep at a bus stop says he awoke to find a fox chewing his trousers and trying to pull them off.
Steve Gould, a Tube worker from Essex, described the moment as "the most remarkable thing I've ever seen" and said it happened when he was in a "drunken state".
The 35-year-old had already fallen asleep on his train home, missing his station, when he decided to find a night bus stop in Leyton, east London.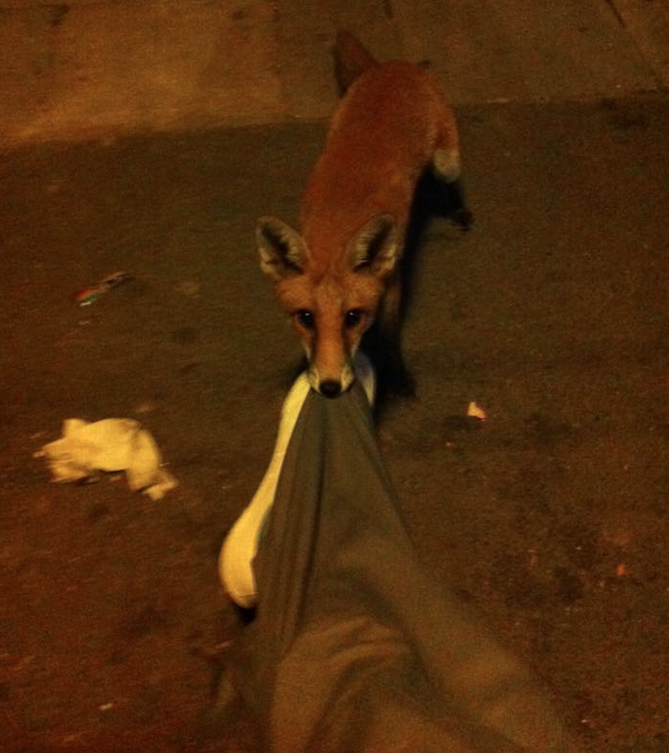 After waking up to find the animal chewing at his leg, Gould took a picture which he uploaded to his Facebook page.
"Passed out drunk at a night bus stop in Leyton to wake up to this..." he wrote.
Gould later told the London Evening Standard: "He wasn't trying to bite me or anything. It was like he was pulling my trousers to say 'come with me' or trying get them off.
"God knows what would have happened if I hadn't woken up. I could have lost a leg, I don't know.
"He was quite calm, he wasn't going to attack me."
"It was just the most remarkable thing I've ever seen. It's up there with my best ever experiences, most definitely."