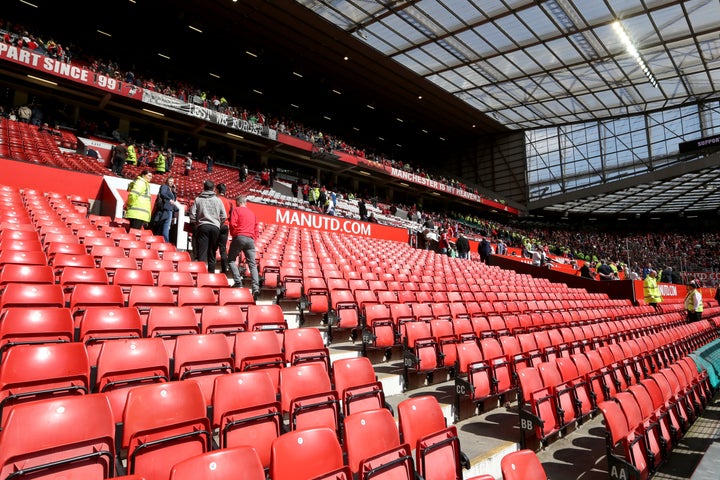 The blunder prompted a full-scale evacuation of the stadium and left tens of thousands of people dissapointed when it was announced the match would be postponed.
An inquiry has been launched after calls for those responsible for the multi-million pound mistake to be held accountable, with Manchester police and crime commissioner Tony Lloyd branding the affair a "fiasco".
Many have poked fun at the error and how a bomb disposal training team failed to properly spot and dispose of their own fake bomb.
The incident that saw Manchester United's 75,000-seat stadium evacuated on Sunday afternoon was condemned by Tony Lloyd, who led calls for an investigation into how it came about and who was to blame.
"It is outrageous this situation arose and a full inquiry is required to urgently find out how this happened, why it happened and who will be held accountable," he said.
"This fiasco caused massive inconvenience to supporters who had come from far and wide to watch the match, wasted the time of huge numbers of police officers and the army's bomb squad, and unnecessarily put people in danger, as evacuating tens of thousands of people from a football stadium is not without risk."
United have agreed to refund supporters who were turned away from their clash against Bournemouth, and vowed to give ticket-holders free entry to the rescheduled game on Tuesday.